Regular price
Sale price
$50.00 USD
Unit price
per
Sale
Sold out
A great book of visual card magic, with more than 50 routines including a wide range of different themes. Every move, or count, that you need in a routine is taught RIGHT THERE, within the routine. A self-contained work with practical, effective and easy-to-do, visual card magic.
Here's a review I did on this book in April, 2013:
I purchased this as a hardcover book when it was first released, after seeing Aldo perform two Oil & Water routines from it.
I really like this book for two reasons: First, nothing is left out. If a routine calls for a move or sleight, it is taught, and never leaves you running to other resources to learn it. If you look at the table of contents listed here on Lybrary.com, you will see how "full" this book is with sleights and variations. Second, the routines taught in here are not difficult at all, but have a strong impact from a visual and "astonishment" perspective.
The two O&W routines I refer to are "Nice Salad" and "Italian Dressing". One uses just 8 cards, and is very visual. The second uses a 9th (hidden) card, but allows even more visual astonishment.
So, oddly enough, two of my favorite books on card magic have bright yellow covers: "What's Up Deck?" by Aldo Colombini, and Richard Kaufman's book on Bro. John Hamman's card work.
Don Bursell 
USED, HC w/dj, 147 pages

2 copies, both Inscribed 
Copy 1: Two inscriptions to Mickie (Aldo, and Rachel)
Copy 2: to Marshall Davis (SIGNED by Aldo)
View full details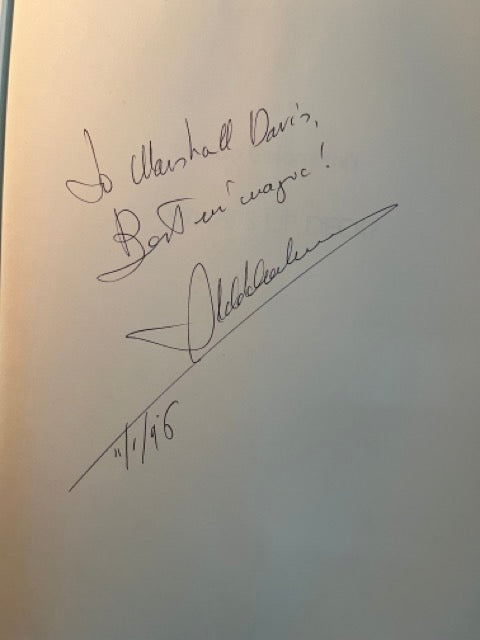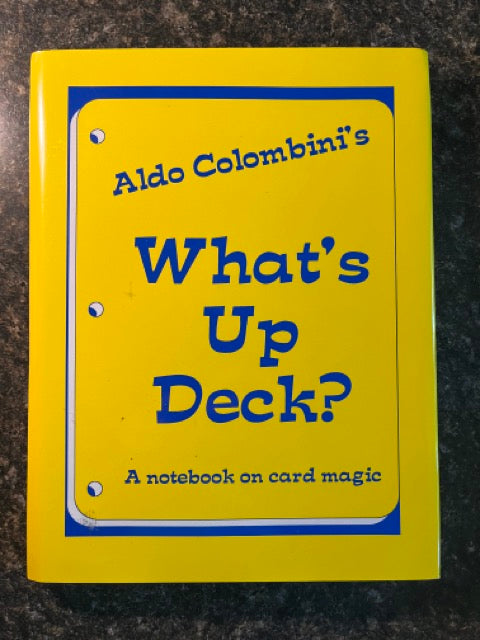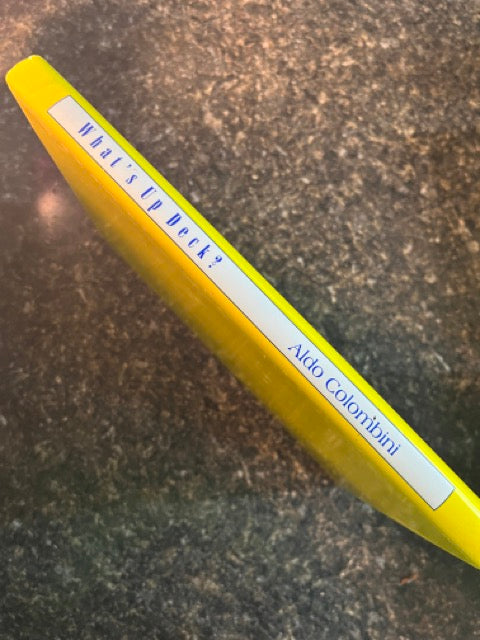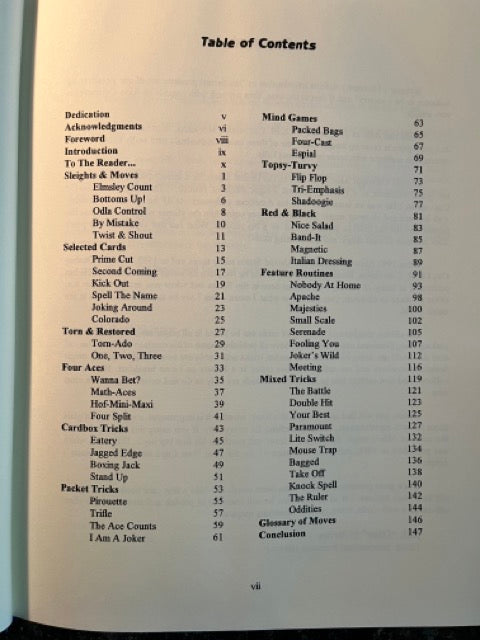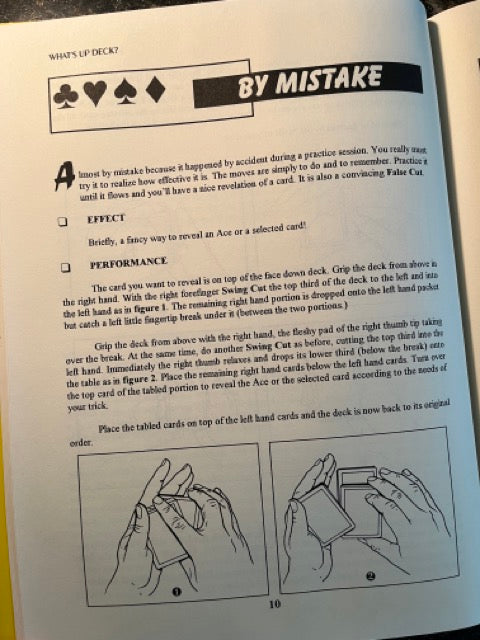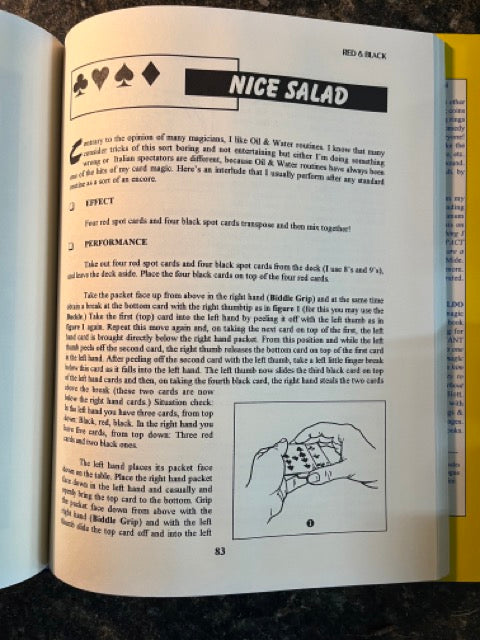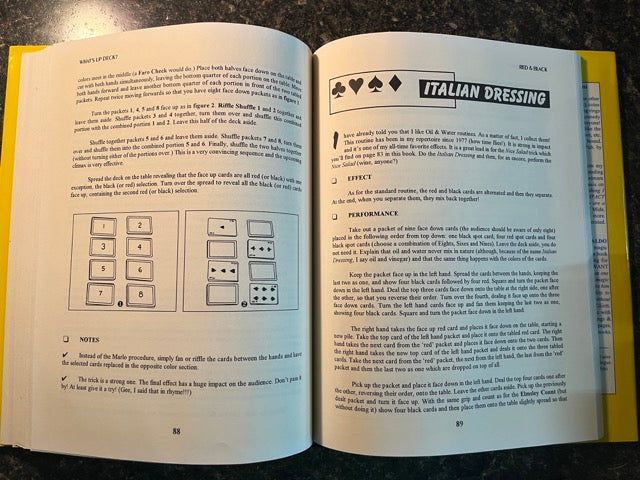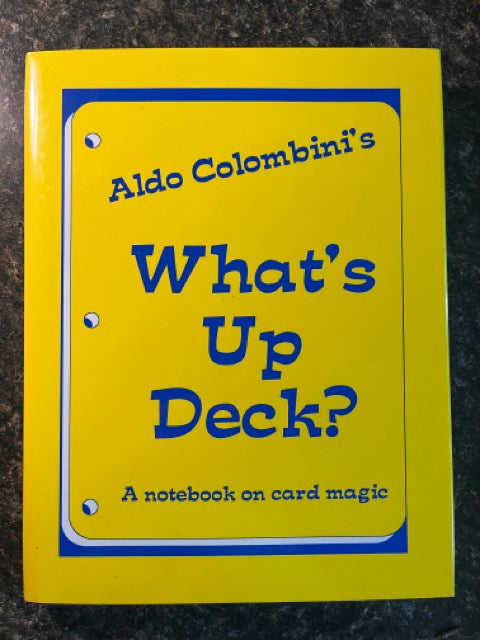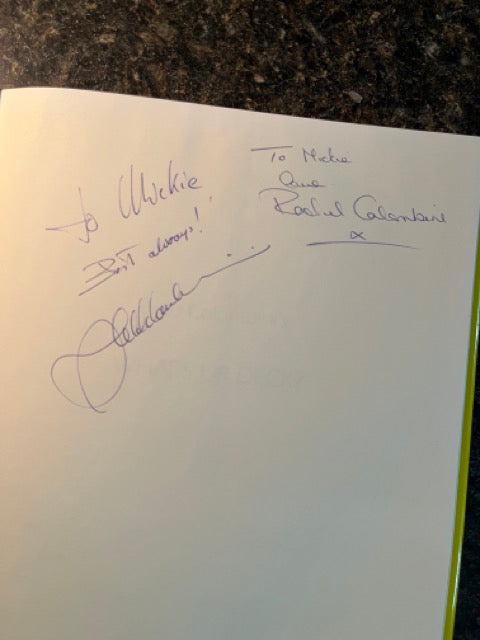 Free Shipping within the USA on all Book Orders

If your order consists of ONLY BOOKS, please choose MEDIA RATE shipping. When your order is shipped, your shipping payment will be refunded.