Regular price
$39.00 USD
Sale price
$10.00 USD
Unit price
per
Sale
Sold out
A guide to every aspect of your magic life Illustrated throughout with photographs of magicians of all kinds - mostly at work with magic props. Pictures by Irving Desfor, Pete Biro, and others. Plus line drawings where needed. (Even if you couldn't read, you'd still enjoy "Success"!)
Who are the people who wrote this book? And what do they know about magic? Nobody already in the magic field needs to ask this question, but for the newcomer be assured, Jay and Frances Marshall had, between them, 85 years of experience in every phase of the business, including round the world performing.
Over 40 guaranteed "experts" in their own category of magic wrote articles in detail on their subject. Dozens more checked various lists for accuracy, adding thoughts and ideas. Still others made possible the use of rare photos, memorabilia and material. It becomes a detailed pattern for your magic life!!
Volume 2 contents:
203 101 Ways to Make Money from Magic
289 A Magical Retirement
291 The Magic Inventors
301 The Puzzling Environment
325 The Black Magician
335 The Great American Lecture Game
345 Hey, Look us Over!
349 Still Another Way to Make Money from Magic
350 The Real Pros
353 Ronald McDonald/Hamburger Fun
354 On Being a Magic Dealer
357 The Magic Junkmen
365 The Trickery
367 Those Magic Expendables
371 The Magic Magazine and Its Pitfalls
381 Writing About Magic for Public Reading
386 Bert Allerton Amusement
387 Fabulous World of Trade Shows
394 Profile of a Trade Show Entrepreneur
405 The Business Oriented Magician
407 Putting Magic into the Trade Exhibit
413 The Tame Magician
418 Television and the Magician
419 How to Get on Any Network TV Show
427 The Royal Road to the Big time
429 Cable Television
434 Capture That Magic from the TV Screen
436 How Magic and Photography Blend Together
437 Magic Clubs and You
437 Be a Joiner
441 Why and Wherefore of a Magic Convention
444 The Problem that Won't Stay Solved
449 Making Money Selling Money
455 Magic of Fashions
456 Which Witch Are You?
458 The Magic Castle
460 How and Where to Get What You Want

USED, Hardcover w/comb binding, 263 pages. Contains some highlighting (see photos). Overall condition is excellent.
View full details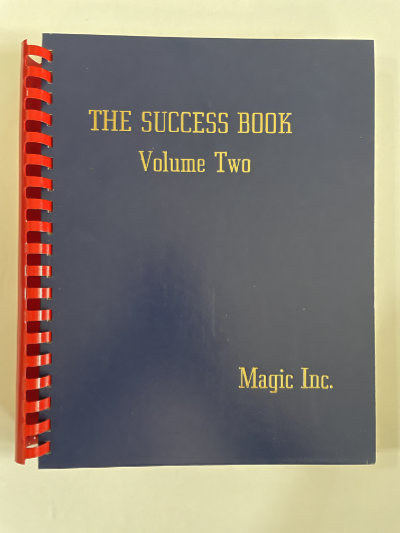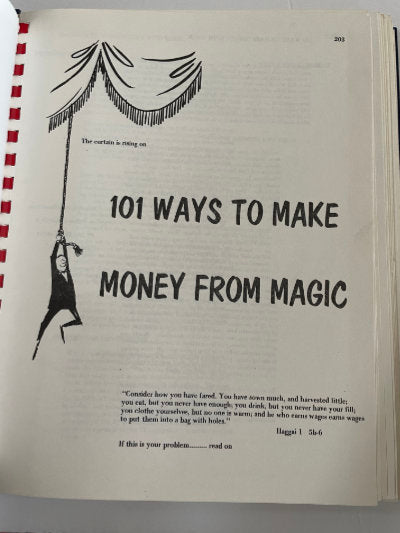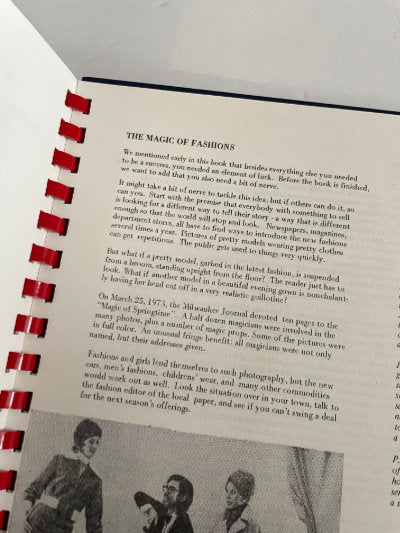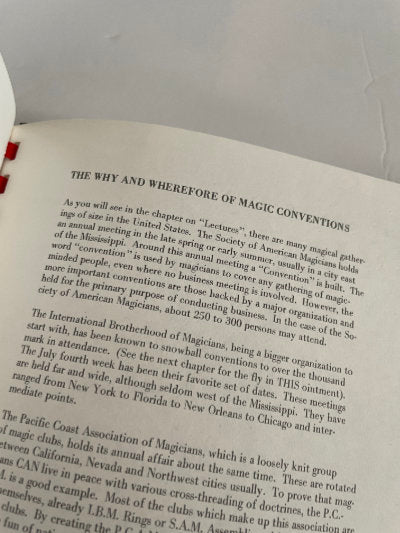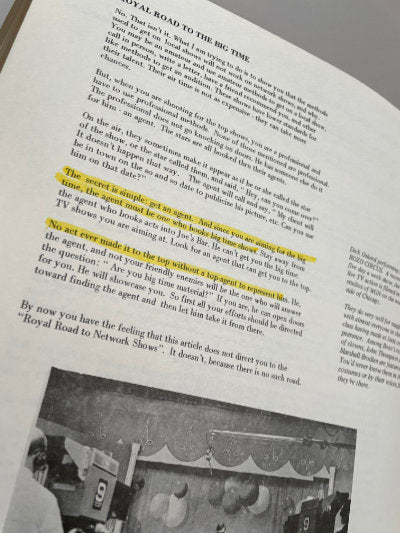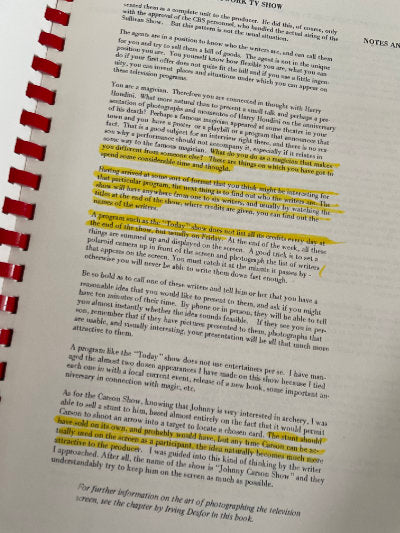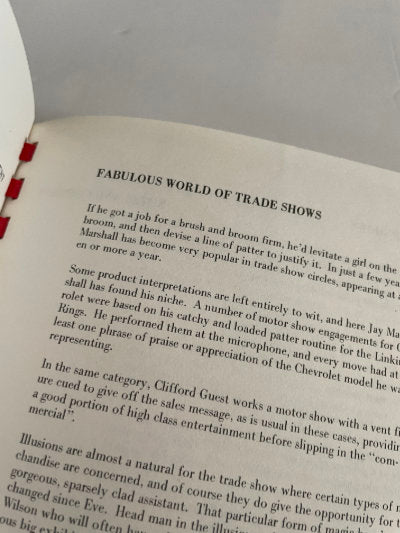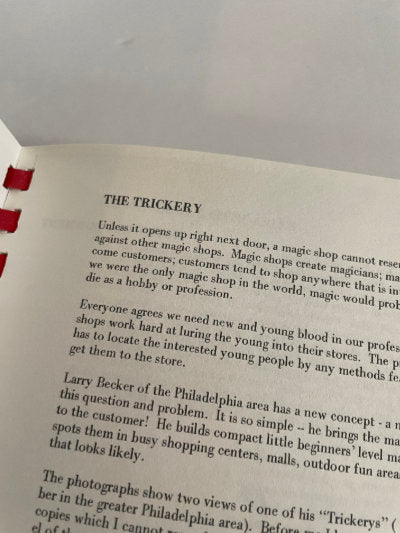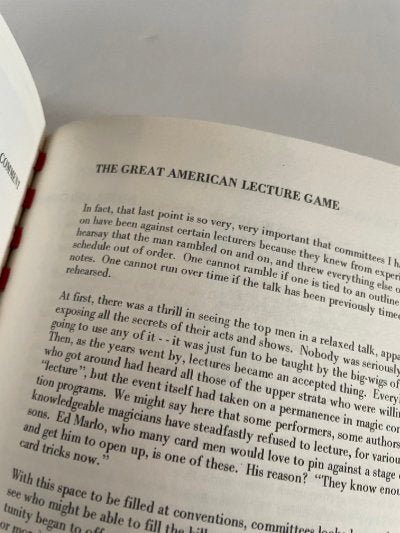 Free Shipping within the USA on all Book Orders

If your order consists of ONLY BOOKS, please choose MEDIA RATE shipping. When your order is shipped, your shipping payment will be refunded.