Regular price
$29.00 USD
Sale price
$12.00 USD
Unit price
per
Sale
Sold out
A visual bill change/ switch effect with several other routines using the gimmick.
Method:
Bill change/ switch effects have been around for a long time. From using TT to bill transposition found in Ammar's Easy to Master Money Miracles. I think most magicians would know at least a method or two to perform such effects, after all, its money we are using and most spectators will be intrigued by it, especially if you use their own note.
I was at one stage always carrying a prepared gimmick in my wallet until Singapore changed some of the notes to plastic notes. I had very good mileage out of the gimmick I made. It was simple, does the job but the downside was that you can really show as clean as The Changeling.
The Changeling uses a prepared gimmick which will take you about 30 mins to make but this gimmick will last you for some time. This version's advantage is that you can show both sides of the note after the change. It also allows you to do a very visual change. The strongest part of this is that the change can take place in your spectator's hands. I am pretty sure your spectators will be awed by this effect.
There are 3 routines taught in the DVD and they are all very strong. I especially like the routine where by a spectator's bill is changed to another and the signed bill appearing in your wallet. I can see this routine combining with a Nested Wallet will make it even stronger.
USED, but appears complete
View full details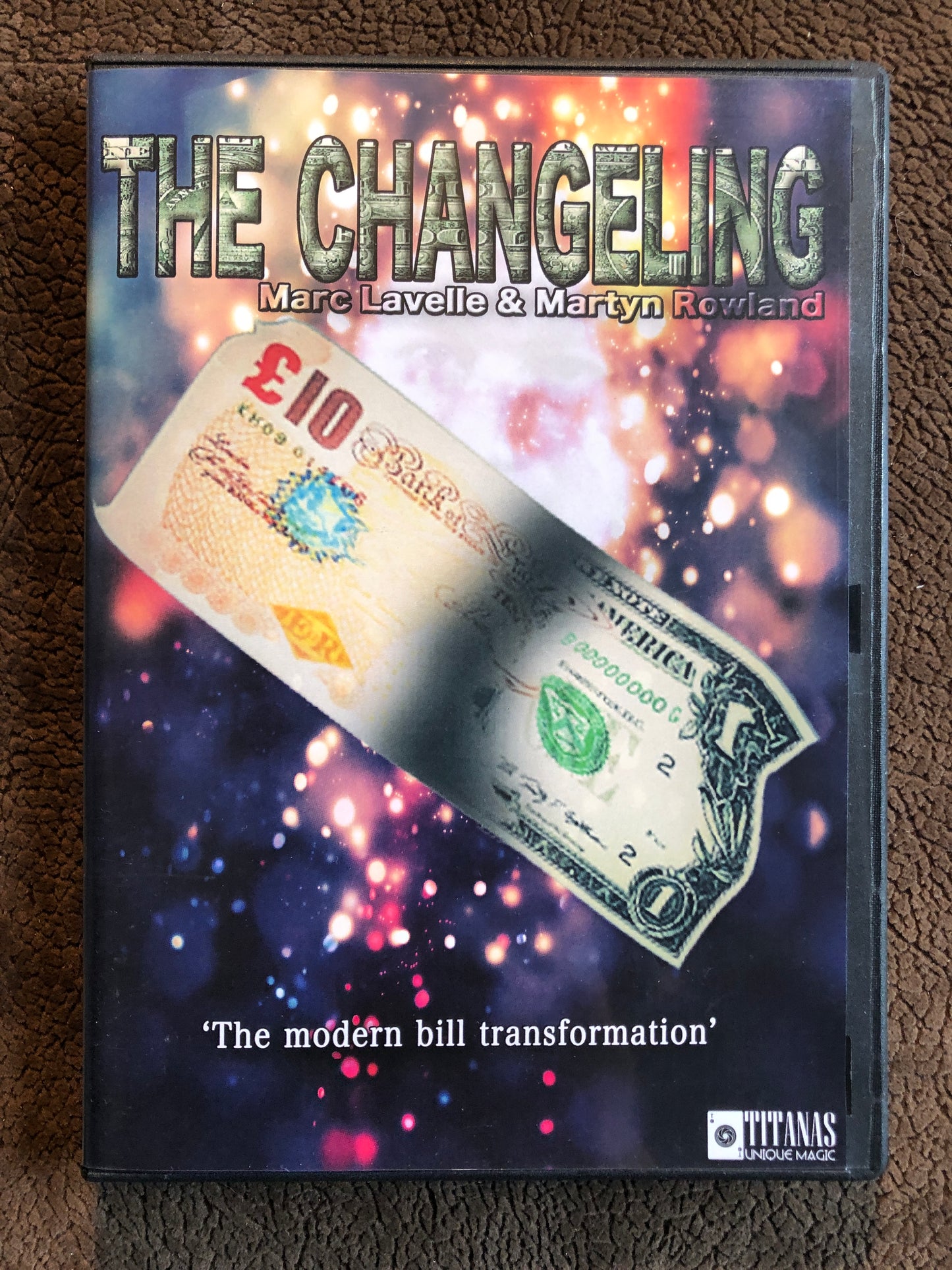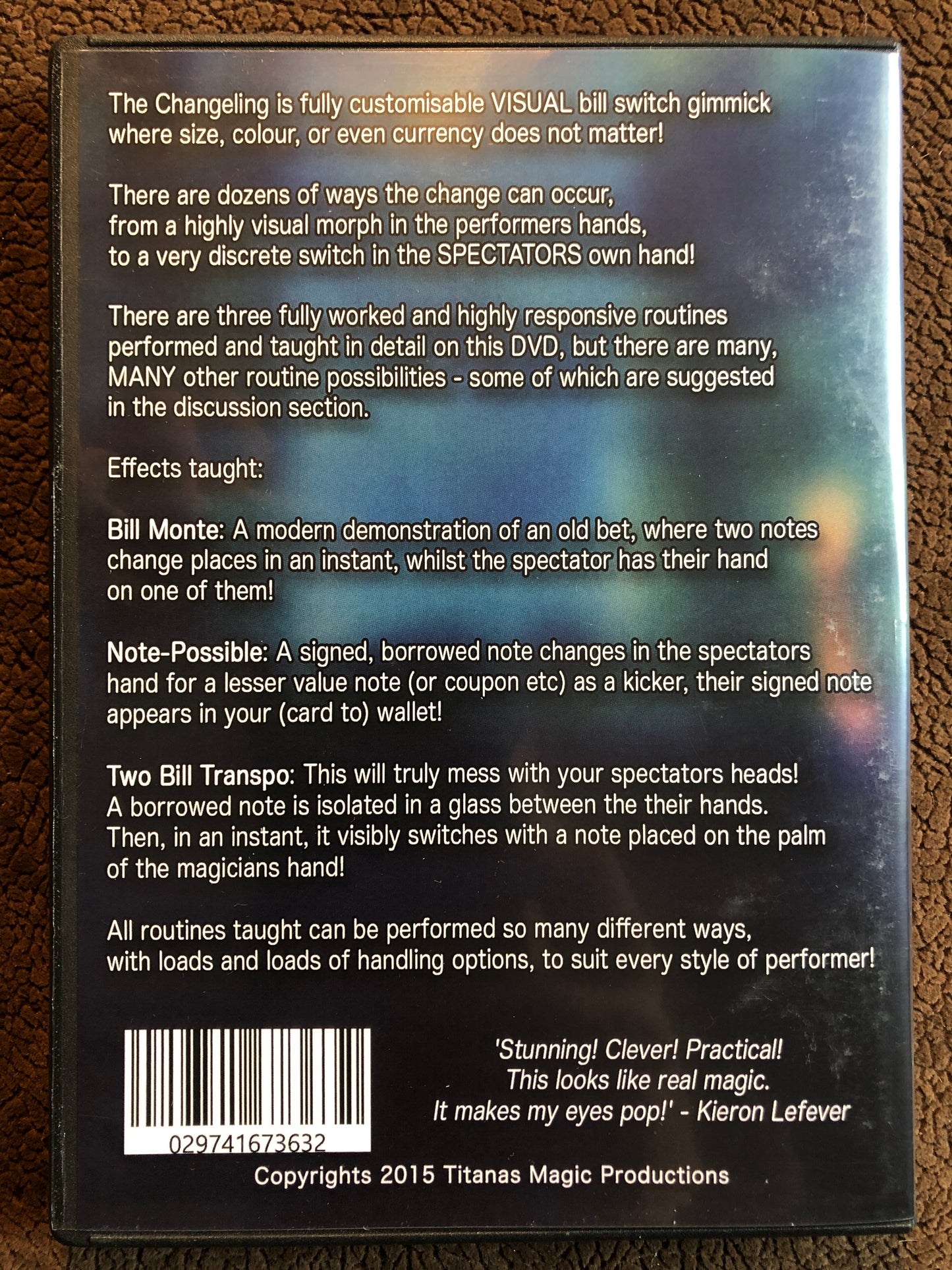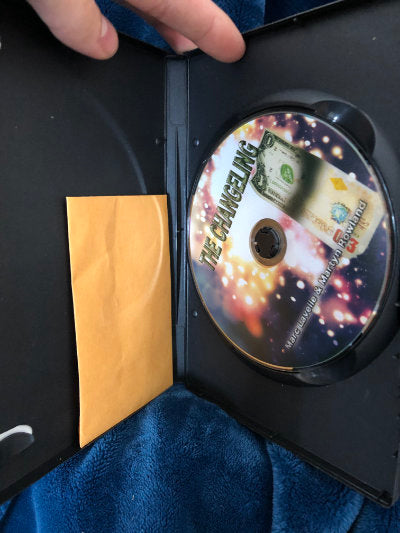 Free Shipping within the USA on all Book Orders

If your order consists of ONLY BOOKS, please choose MEDIA RATE shipping. When your order is shipped, your shipping payment will be refunded.