Regular price
$150.00 USD
Regular price
Sale price
$150.00 USD
Unit price
per
Sale
Sold out
I will let Mark describe this HUGE volume for you:
This moment has been in the works for over thirty-five years!

Over the last several years I have published a whole series of books, each dealing with a specific plot or concept, exploring in a depth that has never been done before, taking a deep dive into the literature and background of the subject, far deeper than has ever been done before.
Each of these treatises is considered to be THE major reference for each of those subjects.
These subjects have ranged from the genuinely obscure, to major, classic plots. The various subjects include calendar magic and mentalism ('Calendar Capers'), an in-depth treatise on a mathematical force that is devastating and taking it places it has never been before ('Sum Influence'), the virtually unknown 'Smoking Sailor' plot ('The Sativa Sea Dog'), spirit contact using a candle and matches ('Lucifer's Light'), all manner of spirit magic and seance work ('Murky Manifestations' and 'More Murky Manifestations'), and most recently, the massive reference for one of the all-time classic plots in mentalism, The Living and Dead Test ('The Quick & the Dead').
Each of these works is considered to be THE standard reference for its subject matter. If you truly want to have as wide a background and depth of knowledge on any of these subjects as it is possible to get in one place, these are the works you consult.
Several months ago, I decided it was time to tackle what has easily been the biggest, most involved and most complex project I have ever attempted. This new project is a monster. While there have been other books written on the subject at hand, there has NEVER been anything that comes even remotely close to the size and scope of this new offering. Not by a mile.
As the creator of the legendary Sight Unseen Case, THE worldwide standard for devices of its kind - a gaffed business card case that allows for miracles to be performed - I have what could easily be described as a 'vested interest' in business cards. (BTW, if, by chance, you don't know about the Sight Unseen Case, drop me a line. You are seriously missing out.)
When I introduced the SUC back in 1995, I knew I had something very special on my hands. Not only did I have a tool that allowed for the performance of miracles, but I also had a very classy and extremely well made and fully functional case to carry my business cards in.
I knew what the SUC could do, but I didn't want to limit my magic and mentalism business card skills to the SUC. I wanted to know everything there was to know about those cards inside that case!
Which is why I come to you today.
This new book is NOT about the SUC. This new tome is about what goes INSIDE the SUC - business cards.
It is with immense pleasure that I introduce to you…
The Business Card Compendium
by Mark Strivings
Without question, the single most extensive and comprehensive work on the use of business cards for magicians and mentalists ever published!
Contained within the pages of this massive tome you will find such diverse topics as:
• Double Blank Business Cards
• Just Cards (and Nothing Else)
• Just Cards plus a Pencil
• Obtaining Written Information
• Mixing Double Blanks with Regular Cards
• Business Card Magic (THIRTY ONE items in this section alone!)
• Borrowed Business Cards
• Business Cards combined with other Common Objects
• Forcing with Business Cards
• Ashes to Ashes (Astral Ashes)
PLUS a gargantuan bibliography containing 1200 business cards references!
I have also been blessed with amazing special guest contributors:
There's even stuff from some guy named Strivings, including one of my all-time favorite routines. Plus there are literally dozens of insights, updates, alternative handlings and much more from your author all over the book.
Also included is a ton of information about getting your cards produced, the most efficient means of 'road testing' your new cards so that you can maximize the effectiveness of what you are trying to achieve, what cards to actually use, resources and so much more!
You get this amazing book - 450 pages, 250 individual pieces, 25 chapters, 1200 references in the bibliography - beautifully printed, perfect bound in soft covers. The book lies flat for easy reading and it's a thing of beauty.
It has been said that if you find just ONE item in a book that you can actually use, then you have gotten your money's worth. I have to say, I fail to see how ANYONE can spend any amount of time with book and NOT find something - or several somethings - that they can use. This book is not cheap, nor should it be. But taken all together, it is a screaming deal.
BRAND NEW, Softcover, 450 pages
View full details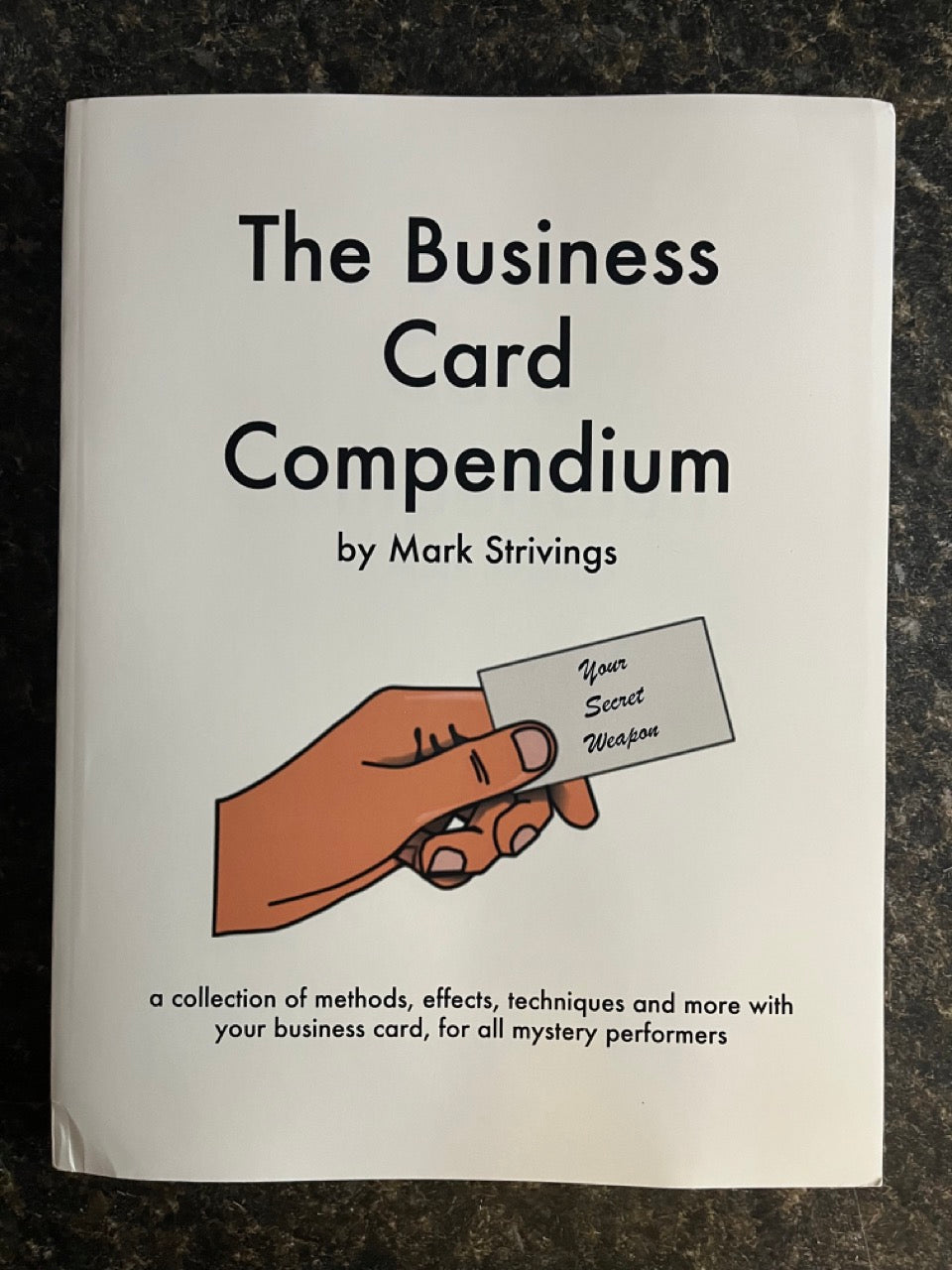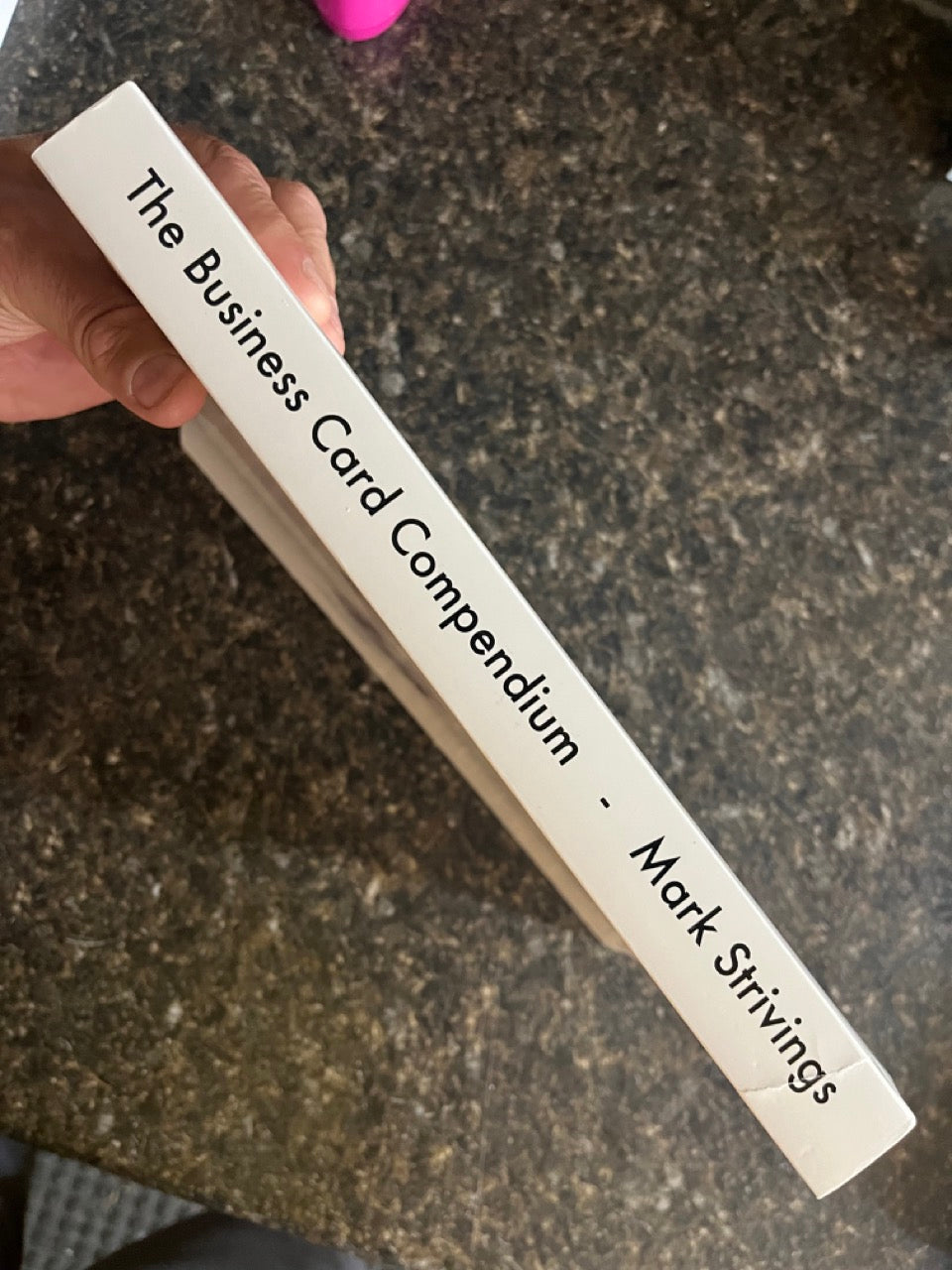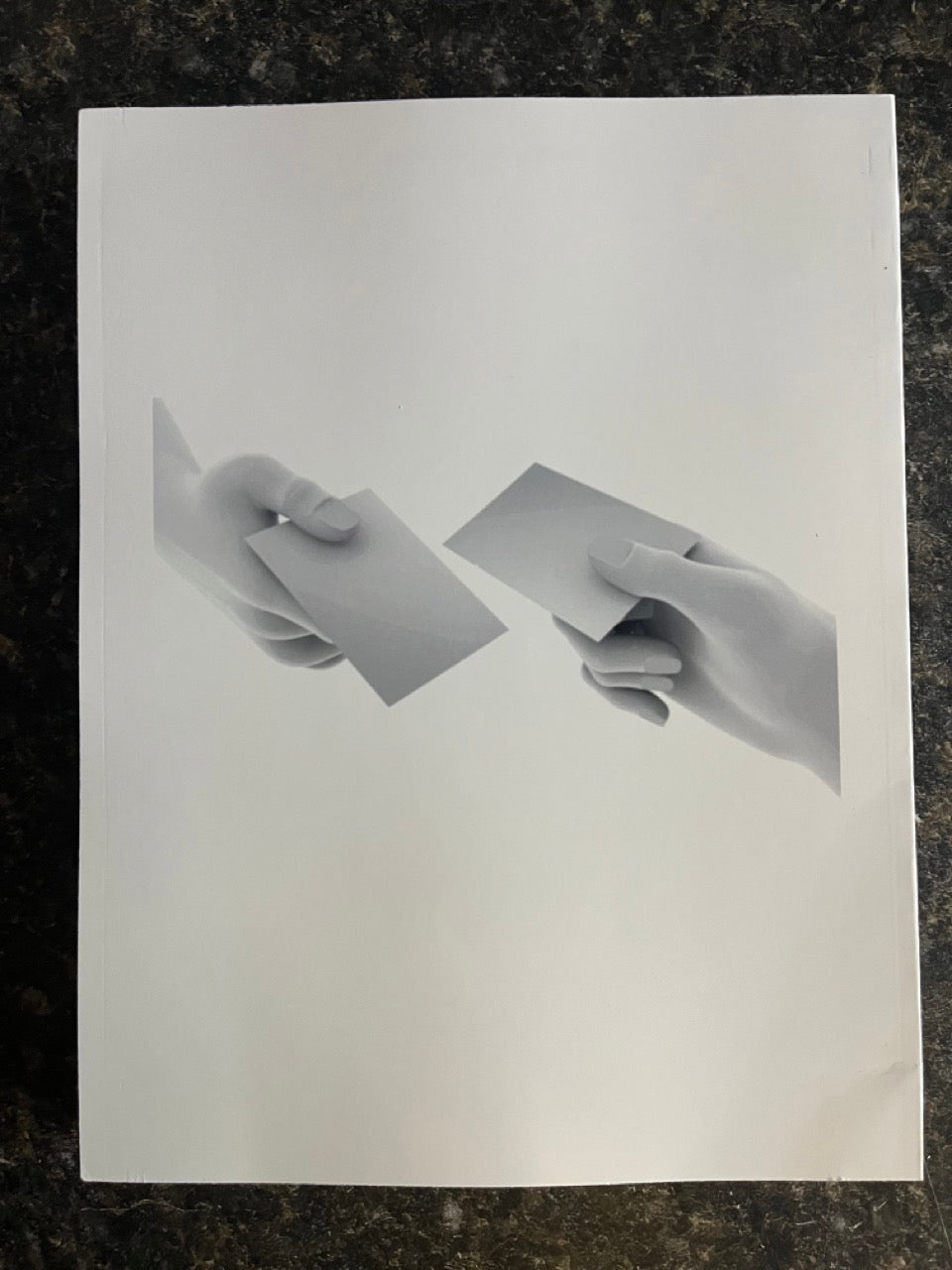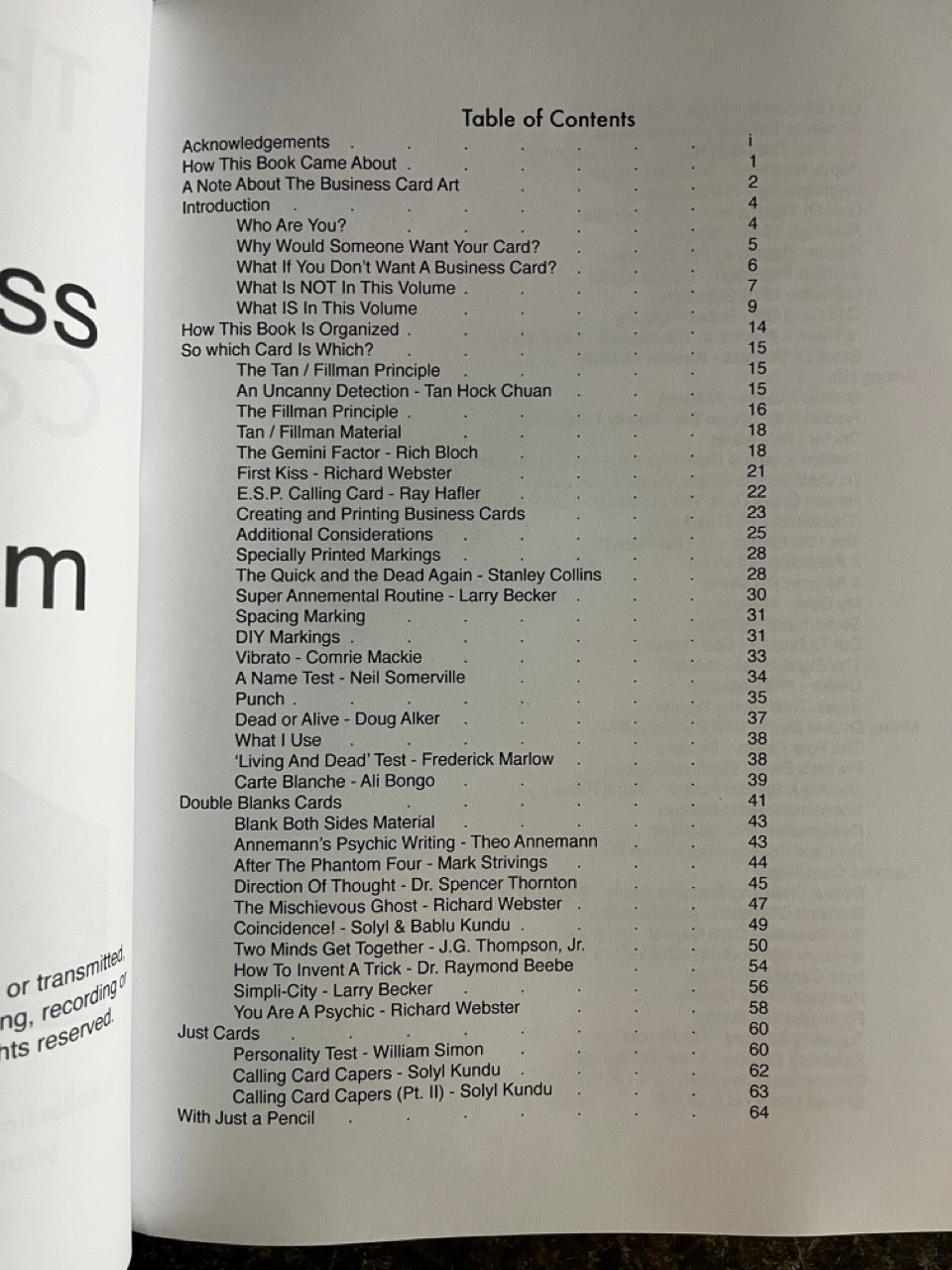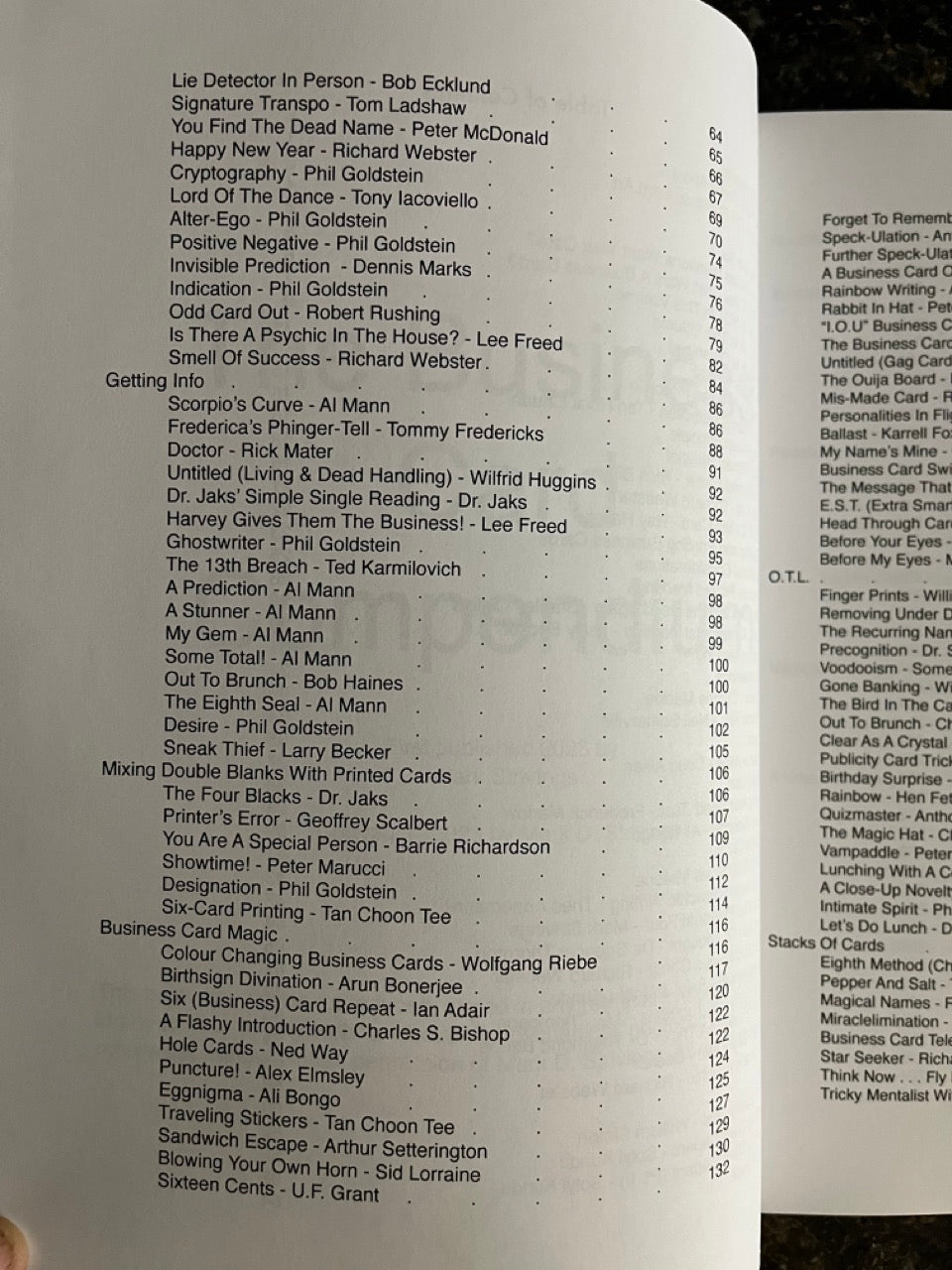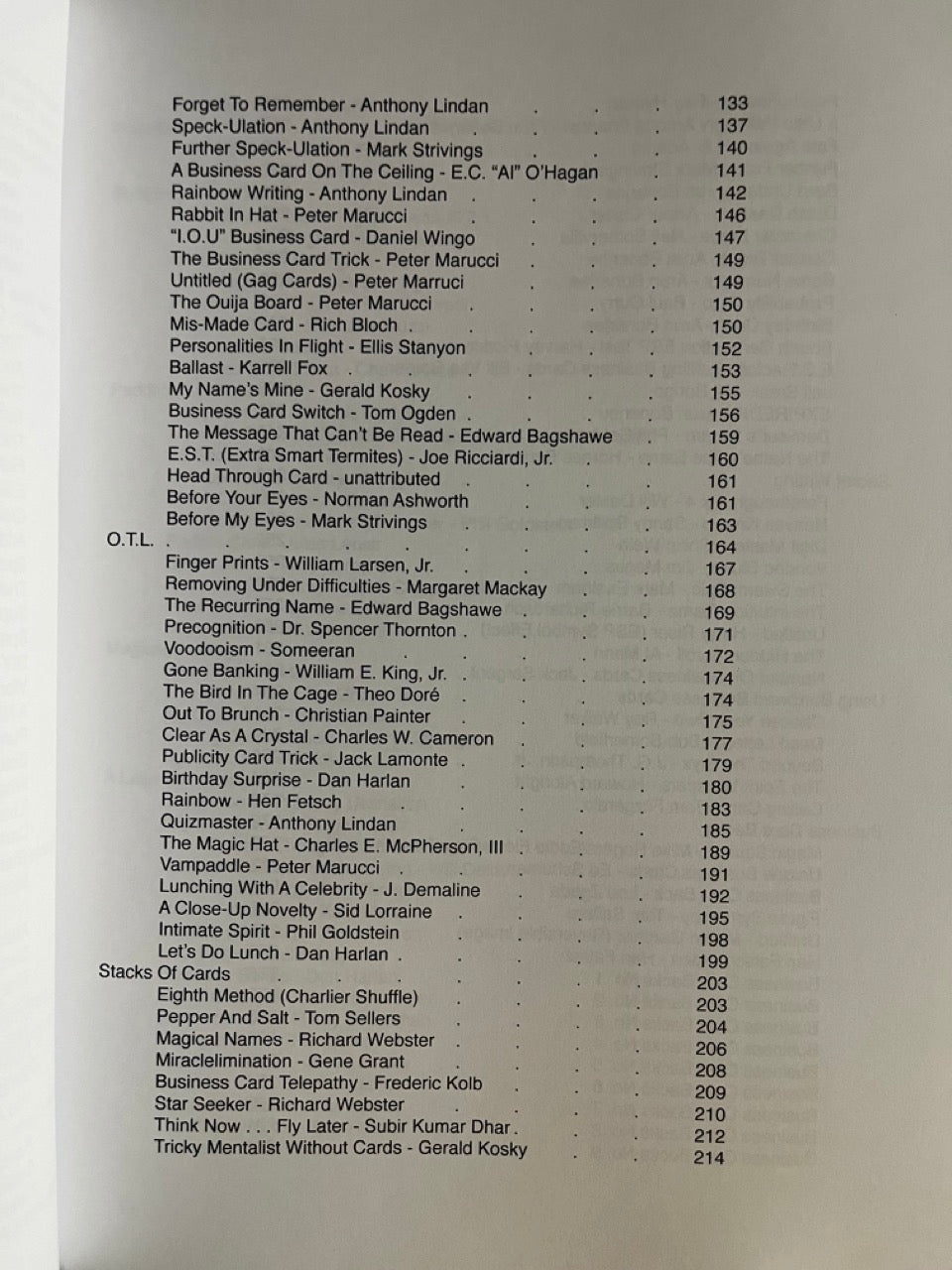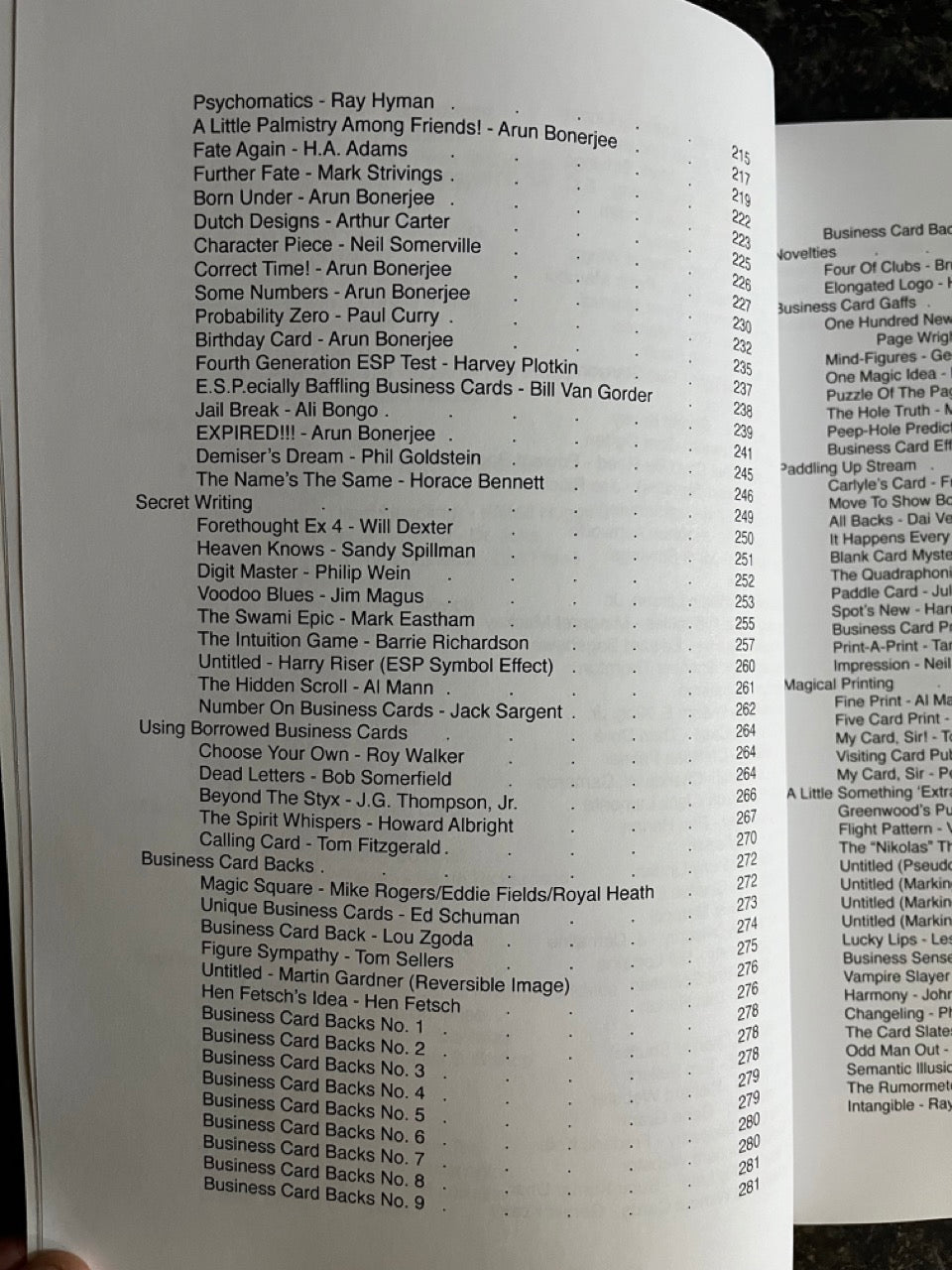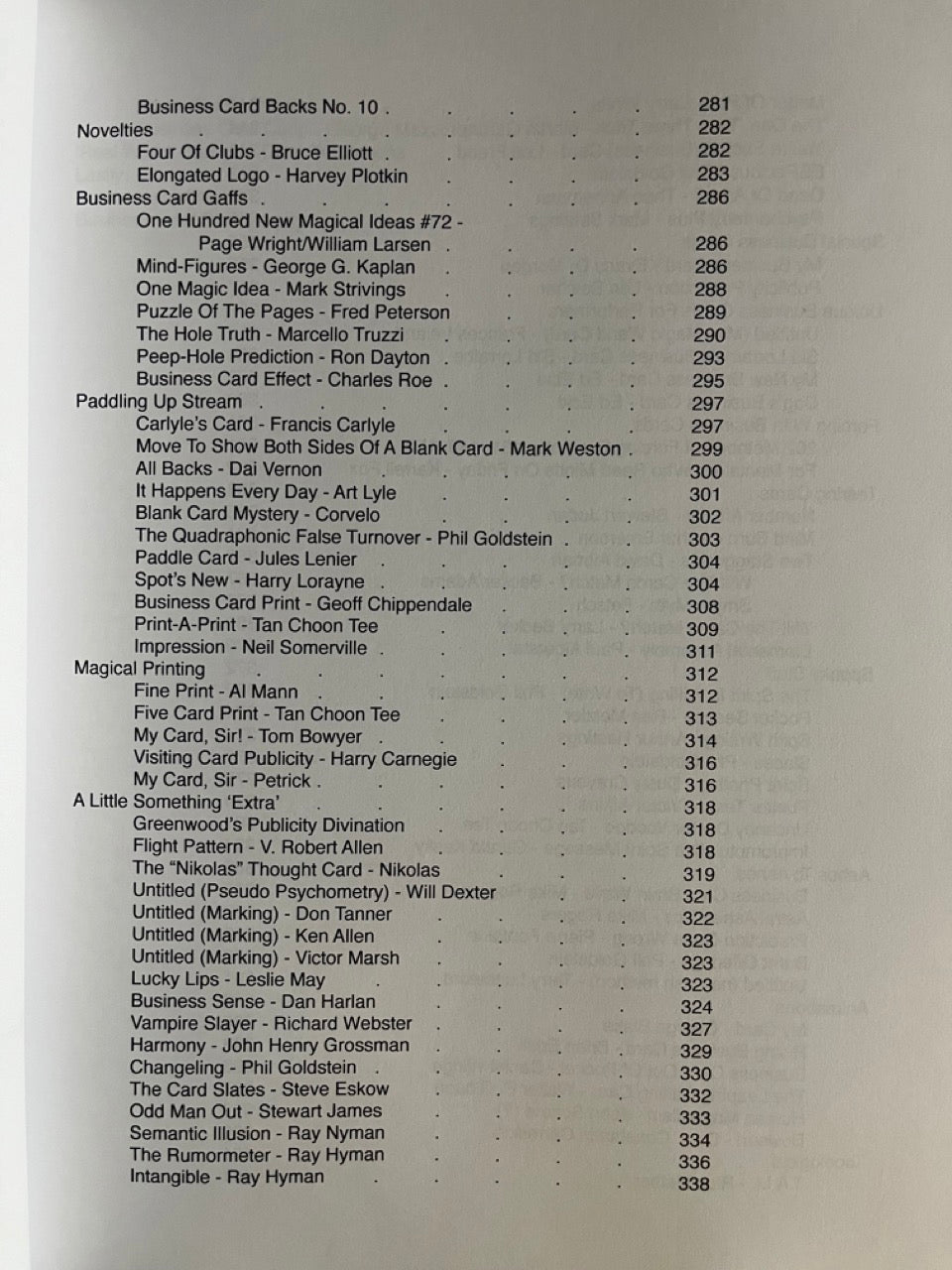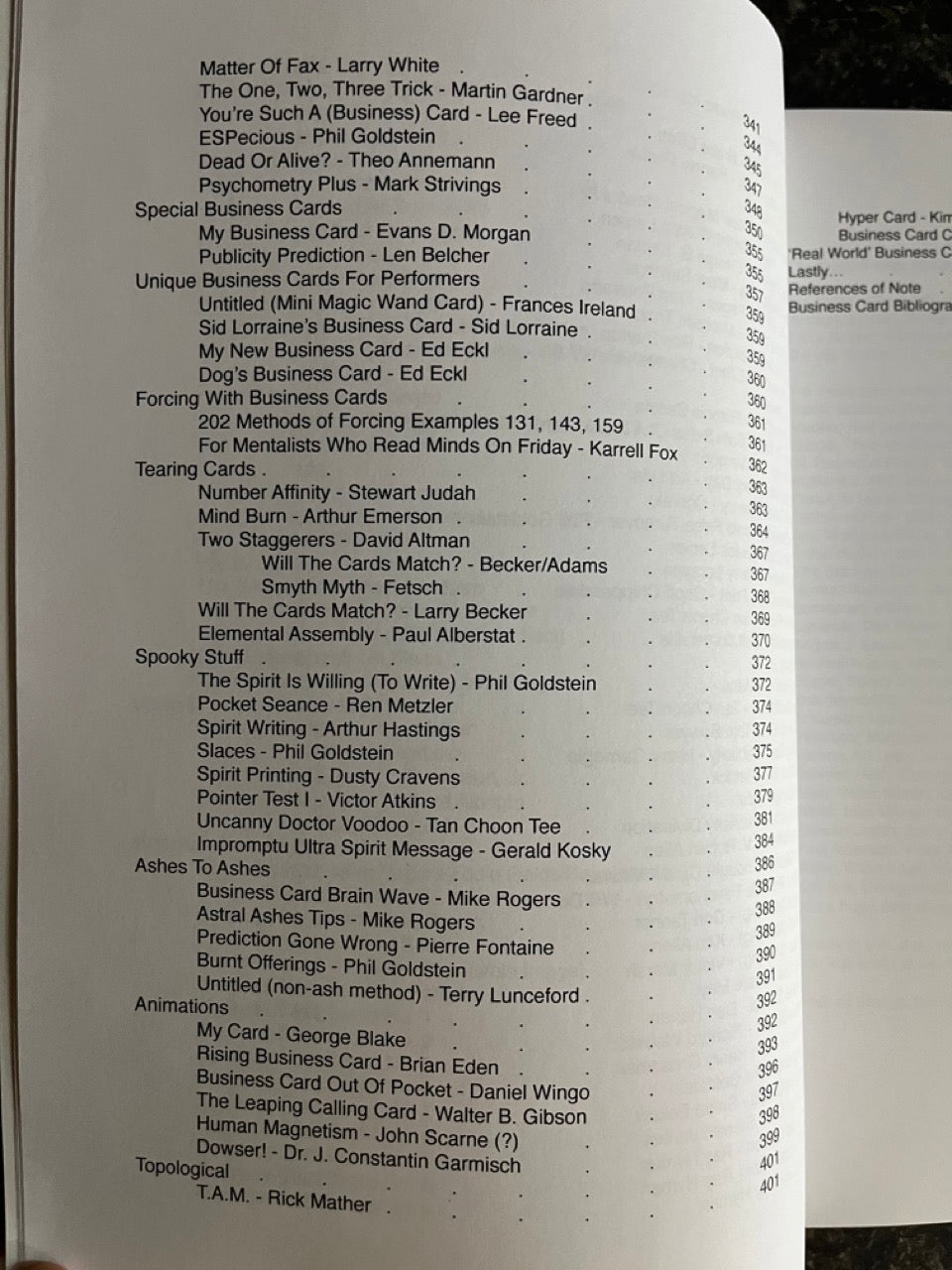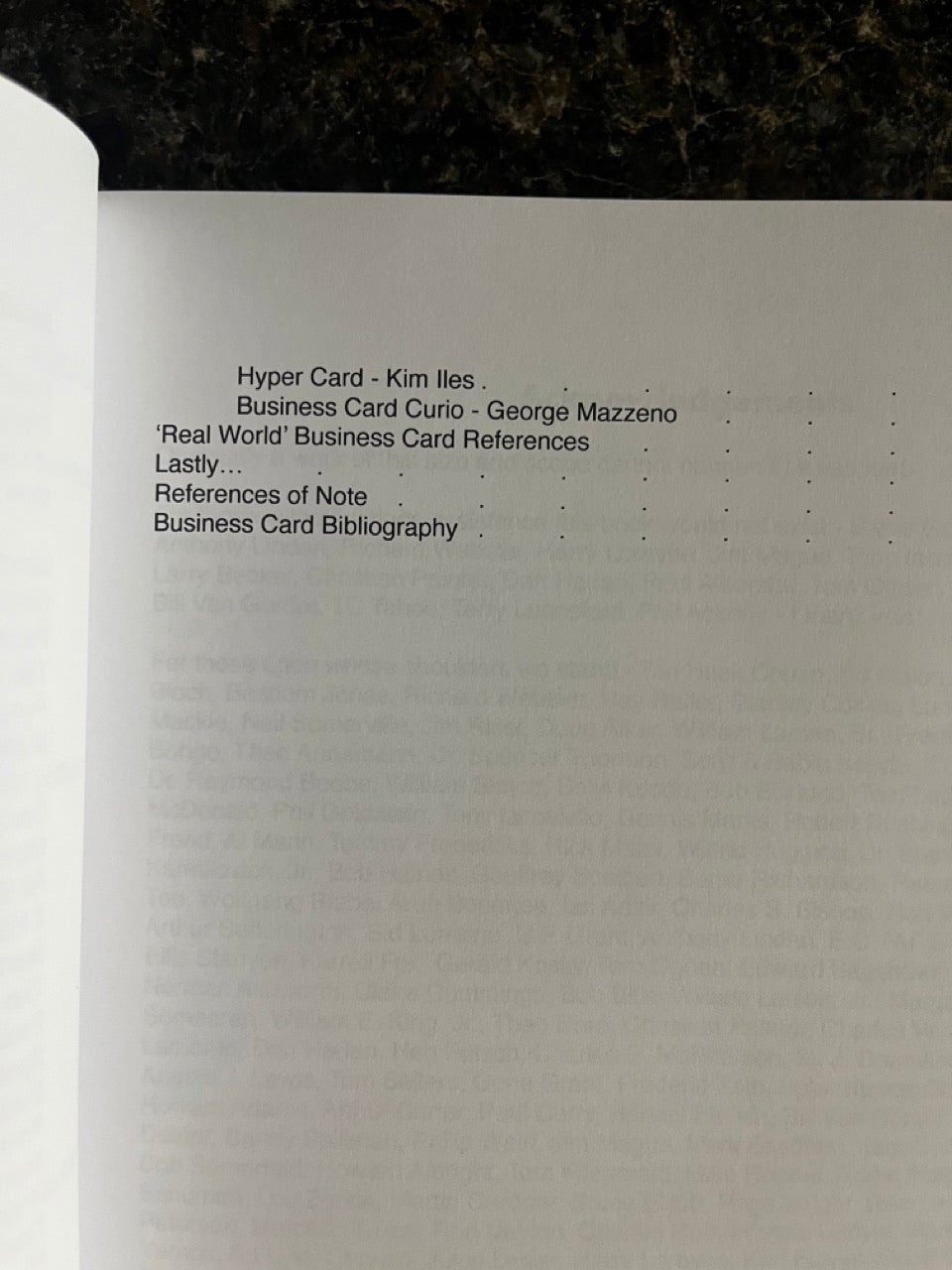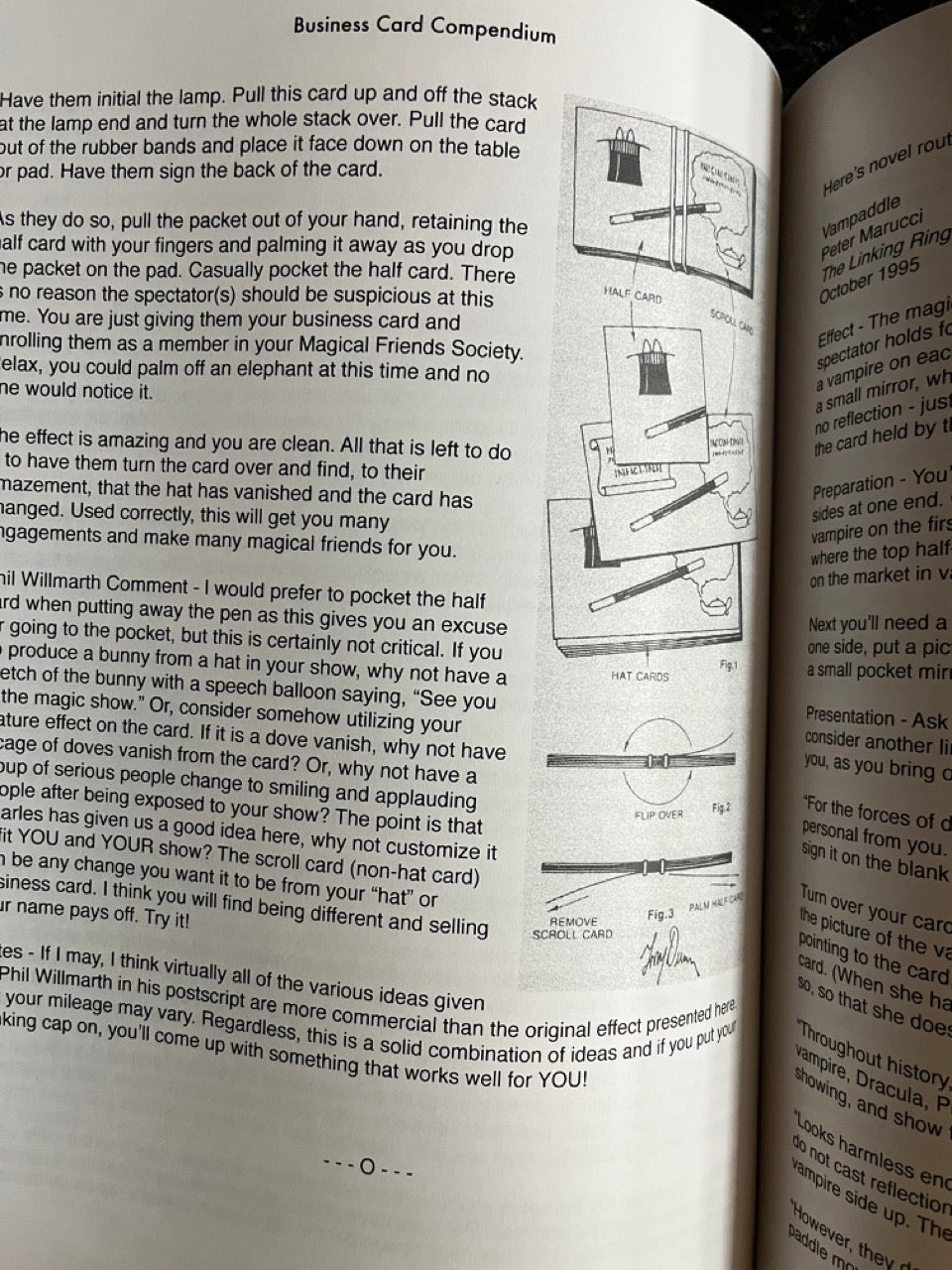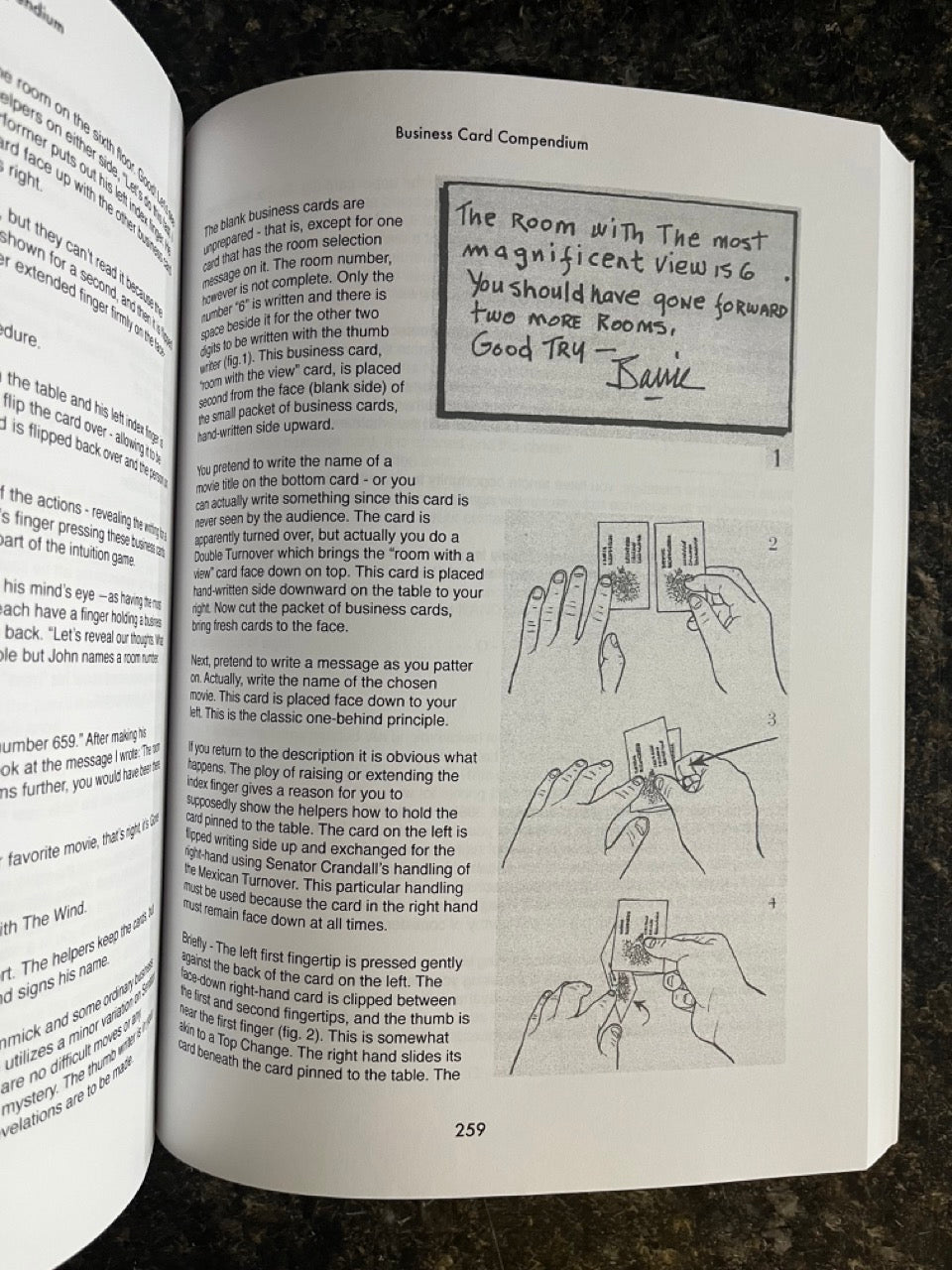 Free Shipping within the USA on all Book Orders

If your order consists of ONLY BOOKS, please choose MEDIA RATE shipping. When your order is shipped, your shipping payment will be refunded.