Regular price
Sale price
$74.00 USD
Unit price
per
Sale
Sold out
Here it is-the legendary Ed Marlo's entire
"Revolutionary Card Technique"
series all together in one volume! With over 500 pages, more than 1000 illustrations and 14 chapters covering all aspects of advanced manipulation, this is the most complete single reference book on card magic available.
It was a classic in its time and is still an essential volume for any serious card worker's library. Newly edited and illustrated for clarity and ease-of-use, the wealth of information contained can elevate your card work to new heights.
Contents:
Preface by Bill Malone
Introduction by David Ben
Cardician Marlo by Frances Marshall
Acknowledgements
Detailed Contents
I. Miracle Card Changes
II. Action Palm
III. Fingertip Control
IV. The Side Steal
V. The Tabled Palm
VI. The Faro Shuffle
VII. Faro Notes
VIII. Seconds, Centers and Bottoms (Part One)
IX. Seconds, Centers and Bottoms (Part Two)
X. Seconds, Centers and Bottoms (Part Three)
XI. The Multiple Shift
XII. Card Switches
XIII. Estimation (Part One)
XIV. Estimation (Part Two)
Index
NEW, Hardcover w/dust jacket, 538 pages
View full details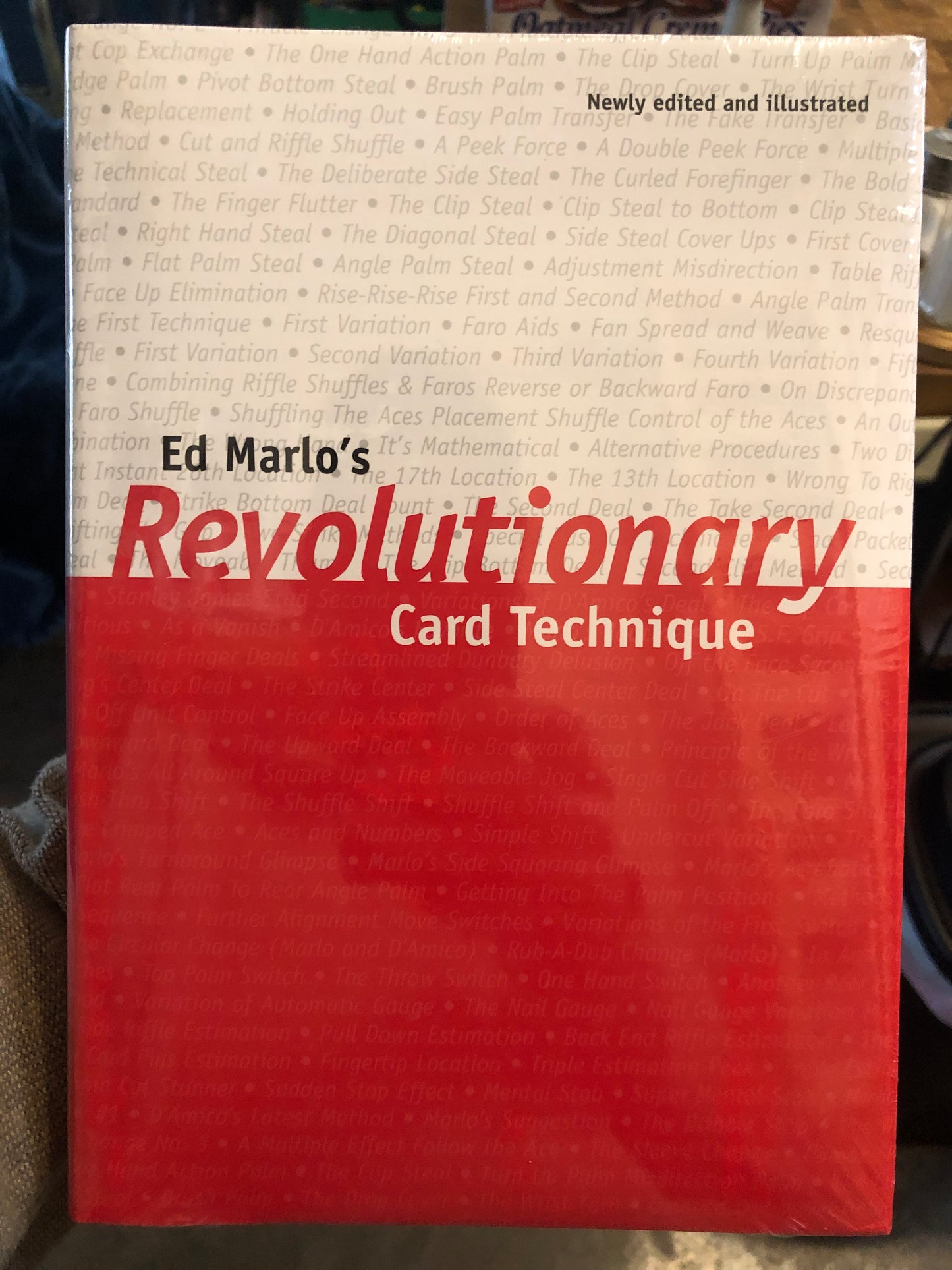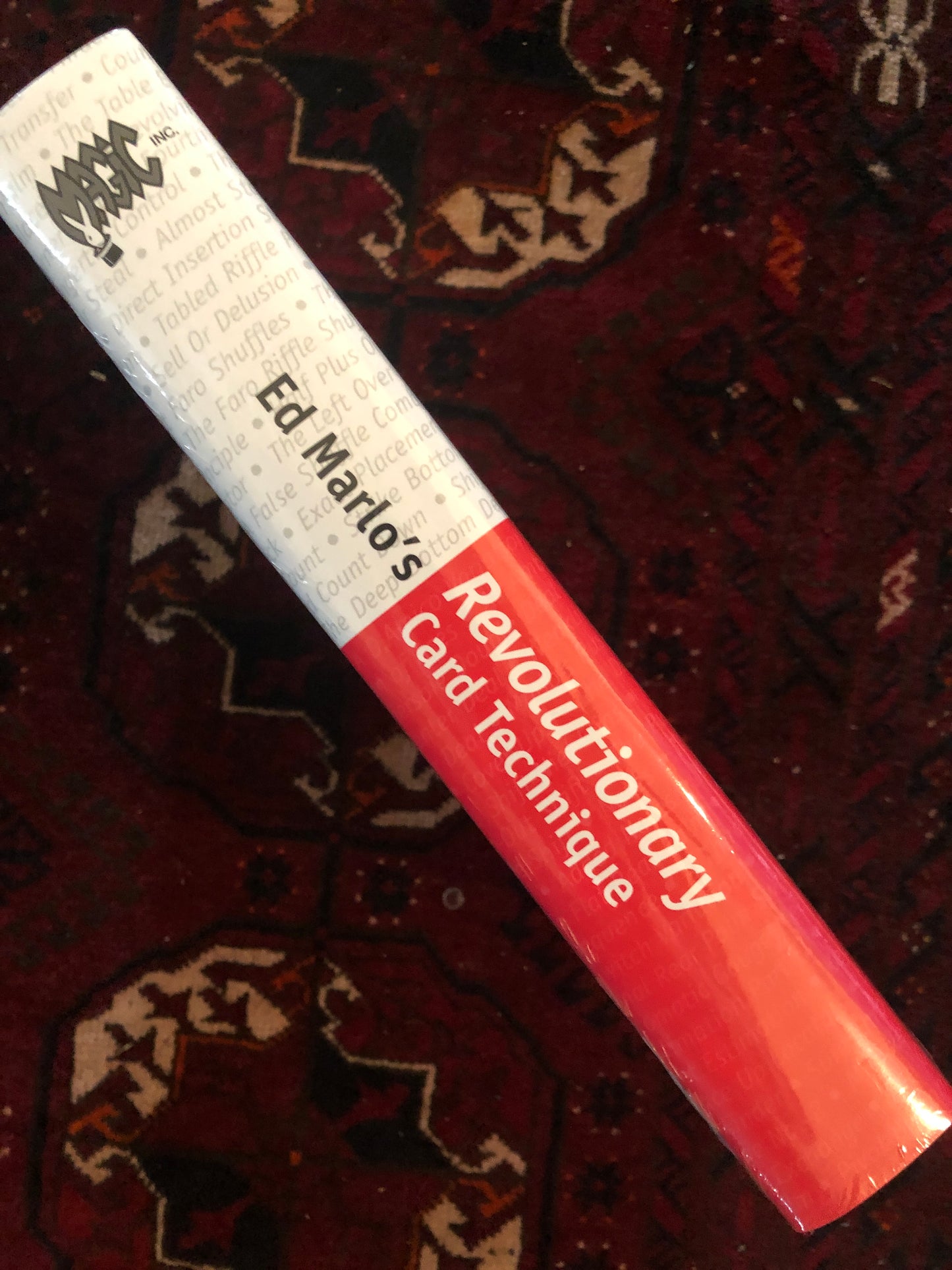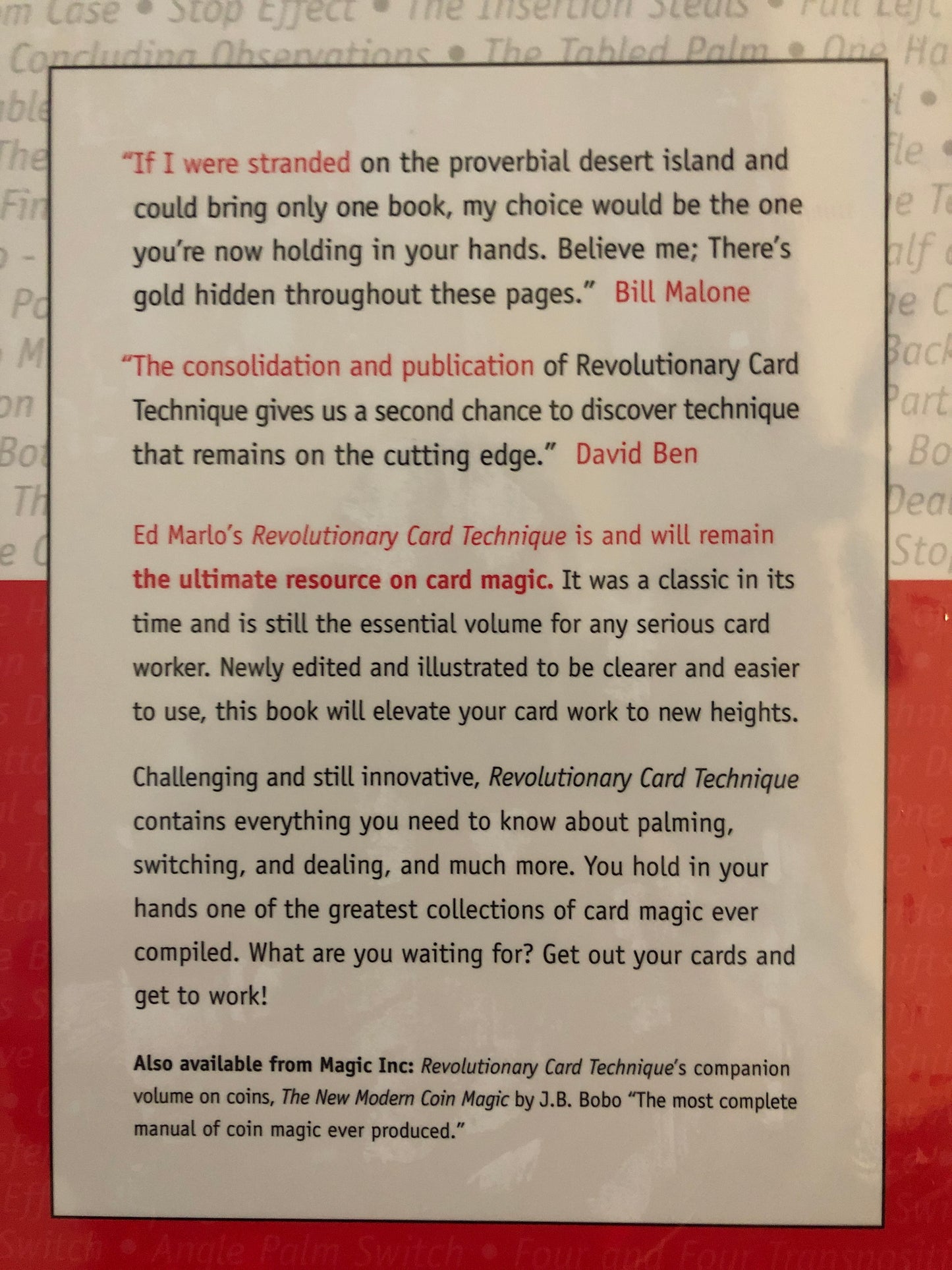 Free Shipping within the USA on all Book Orders

If your order consists of ONLY BOOKS, please choose MEDIA RATE shipping. When your order is shipped, your shipping payment will be refunded.