Regular price
Sale price
$25.00 USD
Unit price
per
Sale
Sold out
Comments: "Showmanship, the Art that Conceals the Art, a Lecture on the Interpretation of Magic"
Contents:
3 The Actor as Magician
7 A Definition of Terms
8 The Technical Aspects of Theatrical Presentation
8 The Technical Aspects of Performance
9 Characterization
10 In Conclusion...
11 The Tricks!
12 Balloons - The Snail
13 The Cards!
13 - More Than Simple Coincidence
16 - Solitaire Poker
18 - Odd Card Monte: packet trick
21 Money Monte: one dollar bill among three moves about, turns into a $5
25 The Lovebirds Kissing: a balloon figure
26 The Elusive Hank: handkerchief to pocket
28 The Wand and the Bottle: wand levitation
33 An Experiment in Alchemy: uses the U.F. Grant Chen Lee Water Suspension apparatus
36 The Spheres of Life: routine for Grant's Stratospheres
37 In Conclusion...
38 Bibliography
LIKE NEW, stapled & taped, 38 pages
Inscribed inside front cover
View full details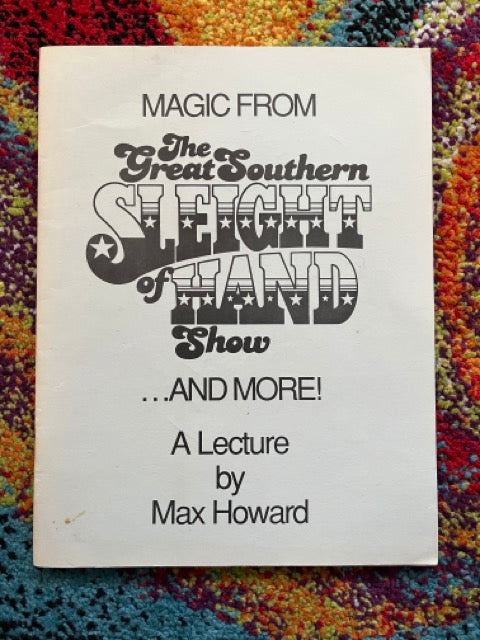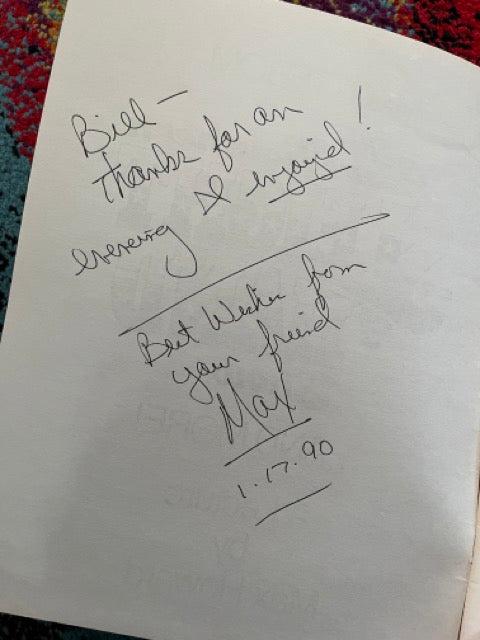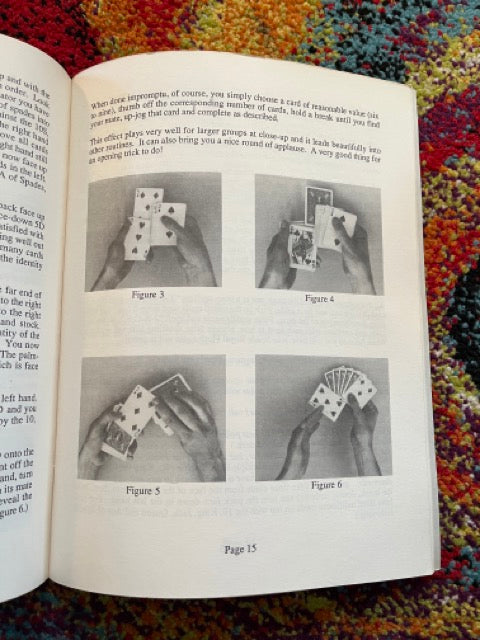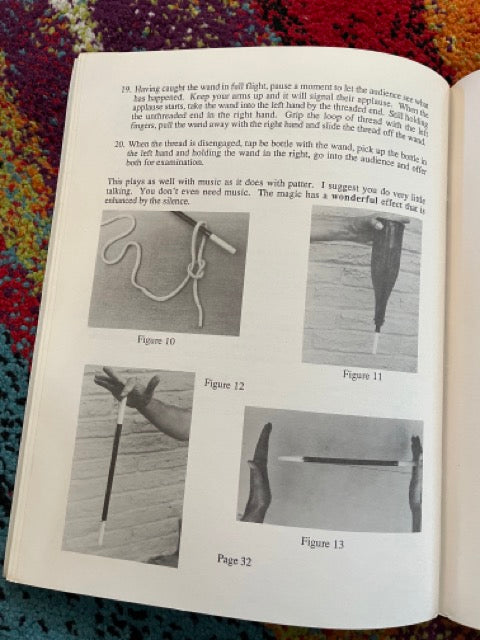 Free Shipping within the USA on all Book Orders

If your order consists of ONLY BOOKS, please choose MEDIA RATE shipping. When your order is shipped, your shipping payment will be refunded.