Regular price
Sale price
$50.00 USD
Unit price
per
Sale
Sold out
Written by Alfred Trumble and first published in 1882, Faro Exposed was a landmark book on America's favorite crooked card game. It explains the origin, rules, and history of Faro, as well as the sophisticated methods used by card cheats to beat the odds.

Twenty years before Erdnase, Faro Exposed explained riffle stacking and gaffed dealing boxes, along with countless other subterfuges and sleights used to "get the money" in a game that was, until the rise of poker, America's national past time.

Among the techniques described are rough, sanded, rounded, and stripped cards; gaffed faro boxes; dodges with alluring names like "The Coffee Mill," "Squared Sights and Tie Ups," "Horse Hair," and sundry other card-sharping methods.

The author sums up faro's crooked nature on page 47: "There is not in the United States to-day one single faro-banker who is willing and content to confine himself to the strict percentage of an honest game. They practice every trick, cheat, fraud, device, contrivance, skin and scheme known to the "trade," save and except that which they themselves do not know. Nothing but the fear of detection will prevent them from taking every possible advantage of their customers."

Despite its importance and focus, the book is virtually unknown today, due in part to the fact that only three copies have survived. (Not even the Library of Congress owns a copy of the original work.)

Now this deluxe, numbered, facsimile edition is available for collectors, scholars, and technicians alike.

With an introduction by noted card expert Jason England. A deluxe hardbound volume, 6 x 9", with 82 pages in sewn binding, a full-color recreation of the original wrapper and all text digitally re-screened and enhanced. Illustrated with woodcuts. 500 copies available for sale.
USED, hardcover, 82 pages
Limited edition #489 of 500
IMPORTANT NOTE: Former owner has pasted small photos, of the magicians that are mentioned throughout this book, on the inside front cover & onto facing page.  There may also be a colored dot on the spine, by which he indexed his collection, as well as underlining throughout.  THIS IS A USED BOOK, and the listed price reflects these possibilities.
View full details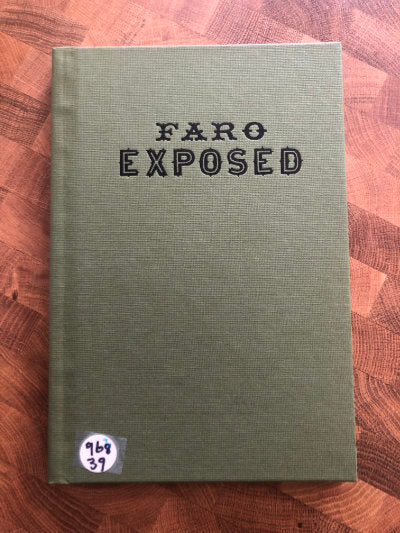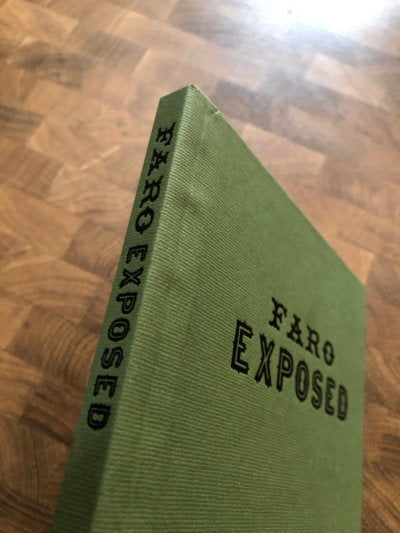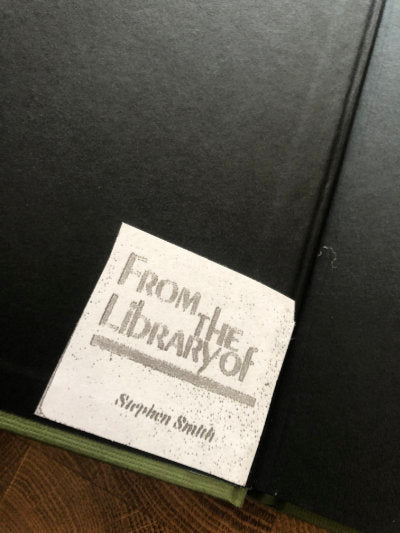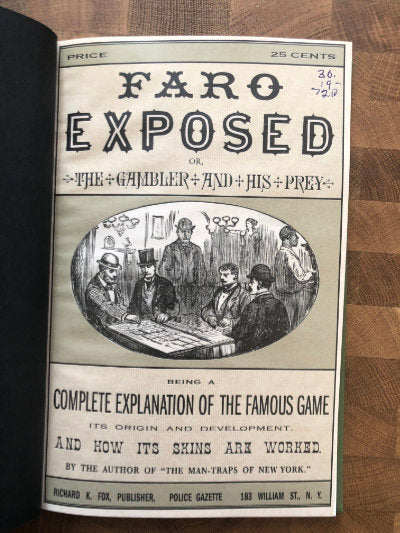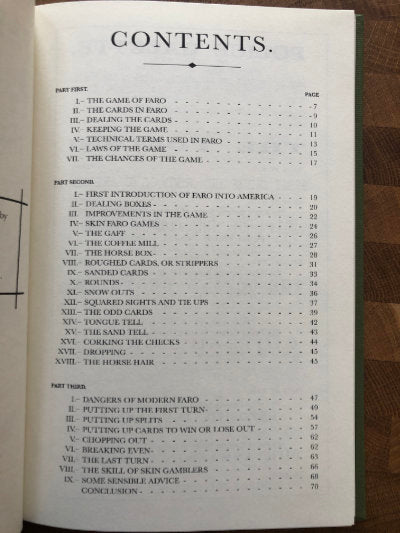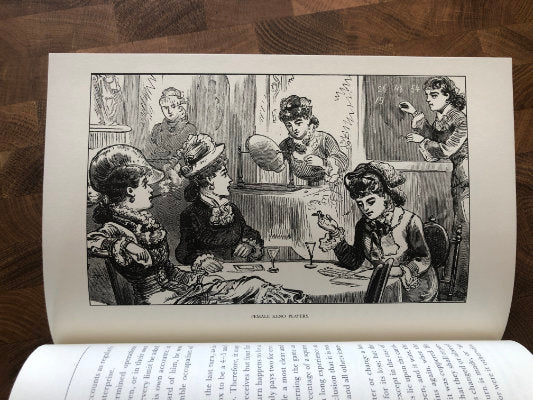 Free Shipping within the USA on all Book Orders

If your order consists of ONLY BOOKS, please choose MEDIA RATE shipping. When your order is shipped, your shipping payment will be refunded.