Regular price
$45.00 USD
Sale price
$40.00 USD
Unit price
per
Sale
Sold out
"The unique nature of close-up creates an instant bond of intimacy between the performer and his audience. It's up to the individual whether this bond of intimacy is used for the forces of darkness and evil: mentally beating up spectators with "Ha, I fooled you" type presentations; or whether this special bond of intimacy is recruited for the forces of goodness and wonderfullness: a magical tool to secretly stuff a little sunshine into the enlightened corners of your spectators soul - provoking verbal warmies, mental feelies, and generally making people happy and glad for the chance to bask in the shadow of the genuine close up kind of guy."
NOTE FROM DON: I purchased my copy of this book when it first came out, and performed quite a lot of material from it.  My favorites are Language of the Cards, the chapter 3 Perfectionist tricks, and chapter 5 on all of the Bizarre Twist variations.  This is one of my favorite Paul Harris books of all time.
USED, hardcover with dust jacket, 132 pages, first printing.
View full details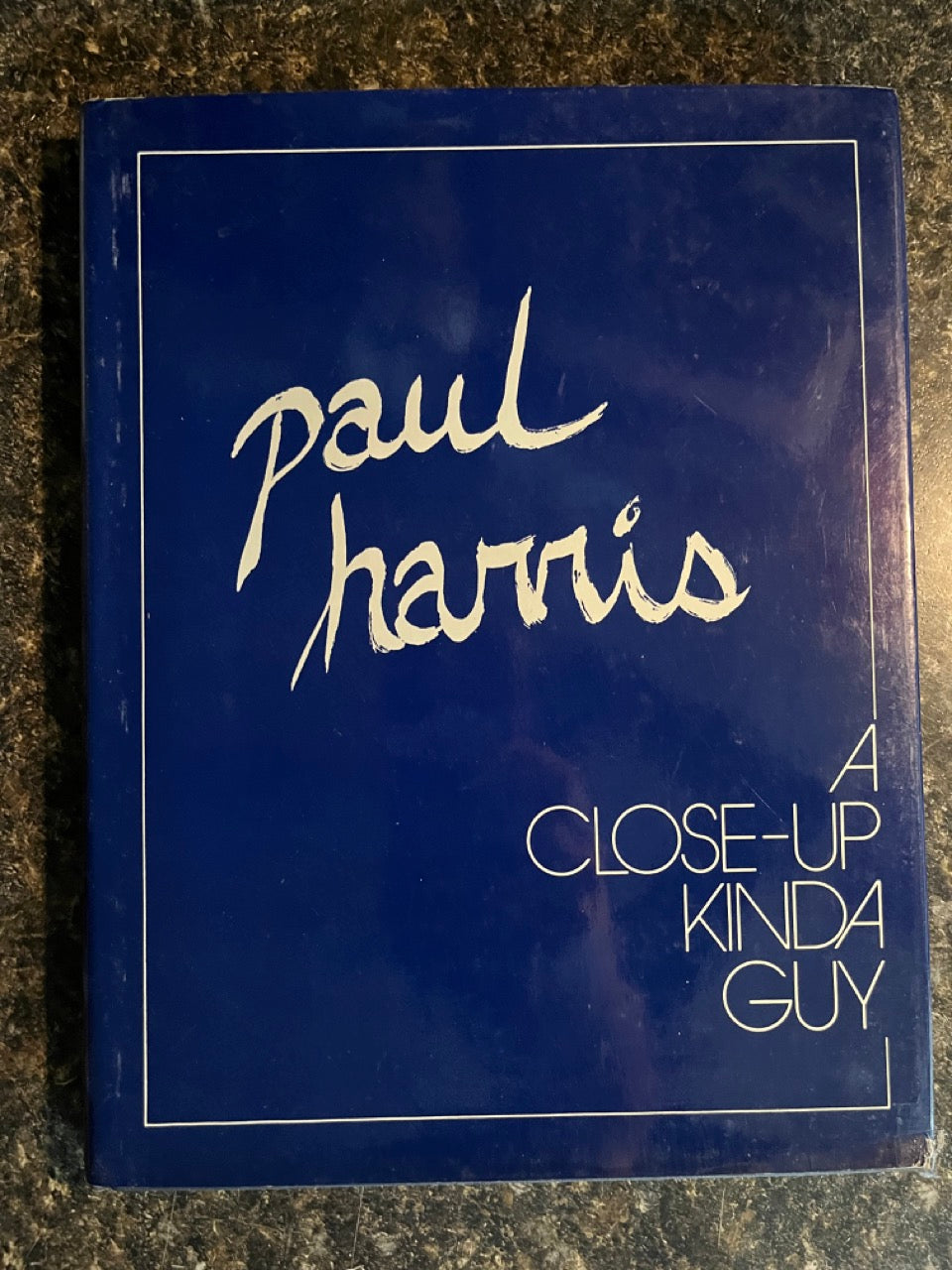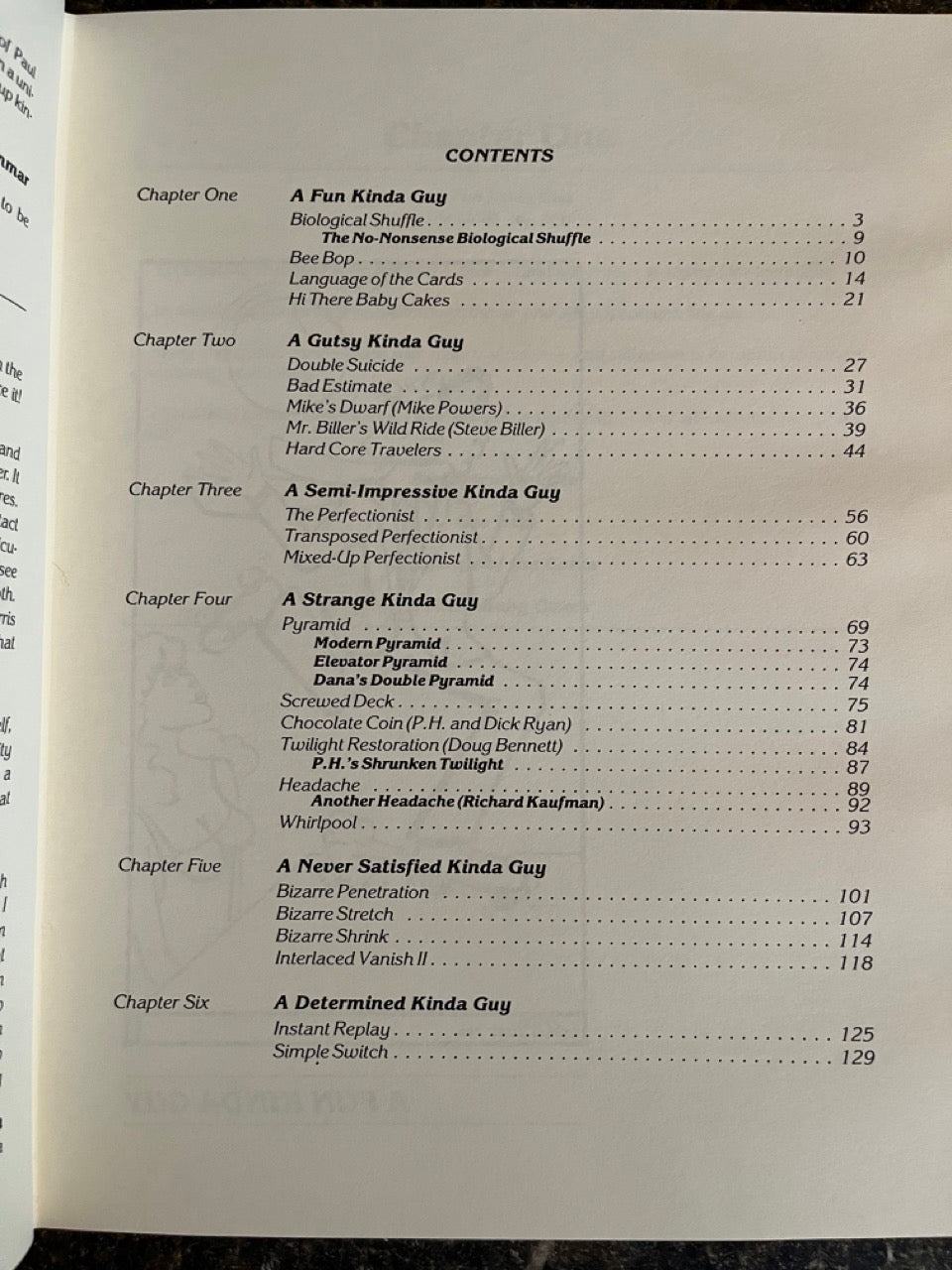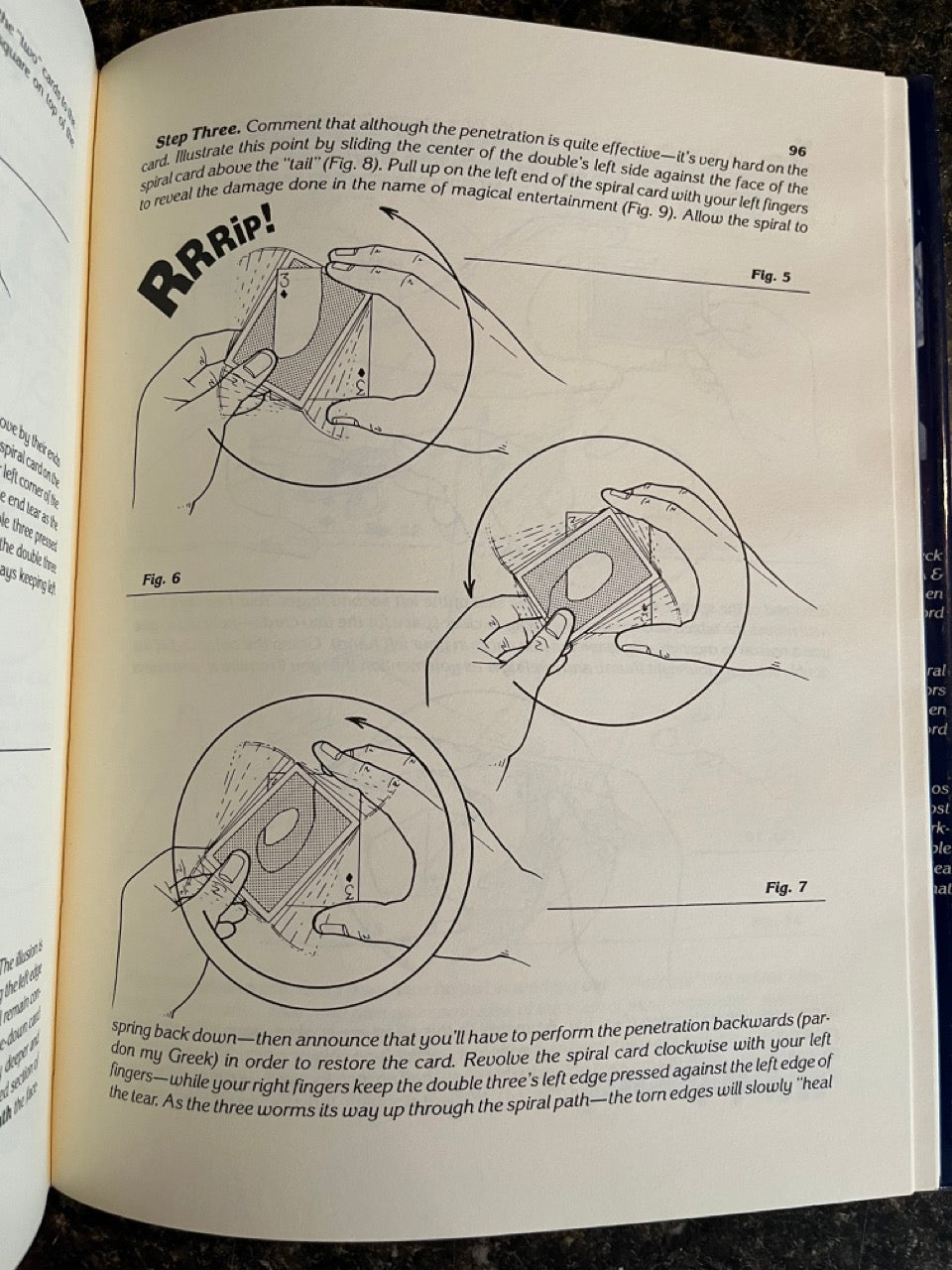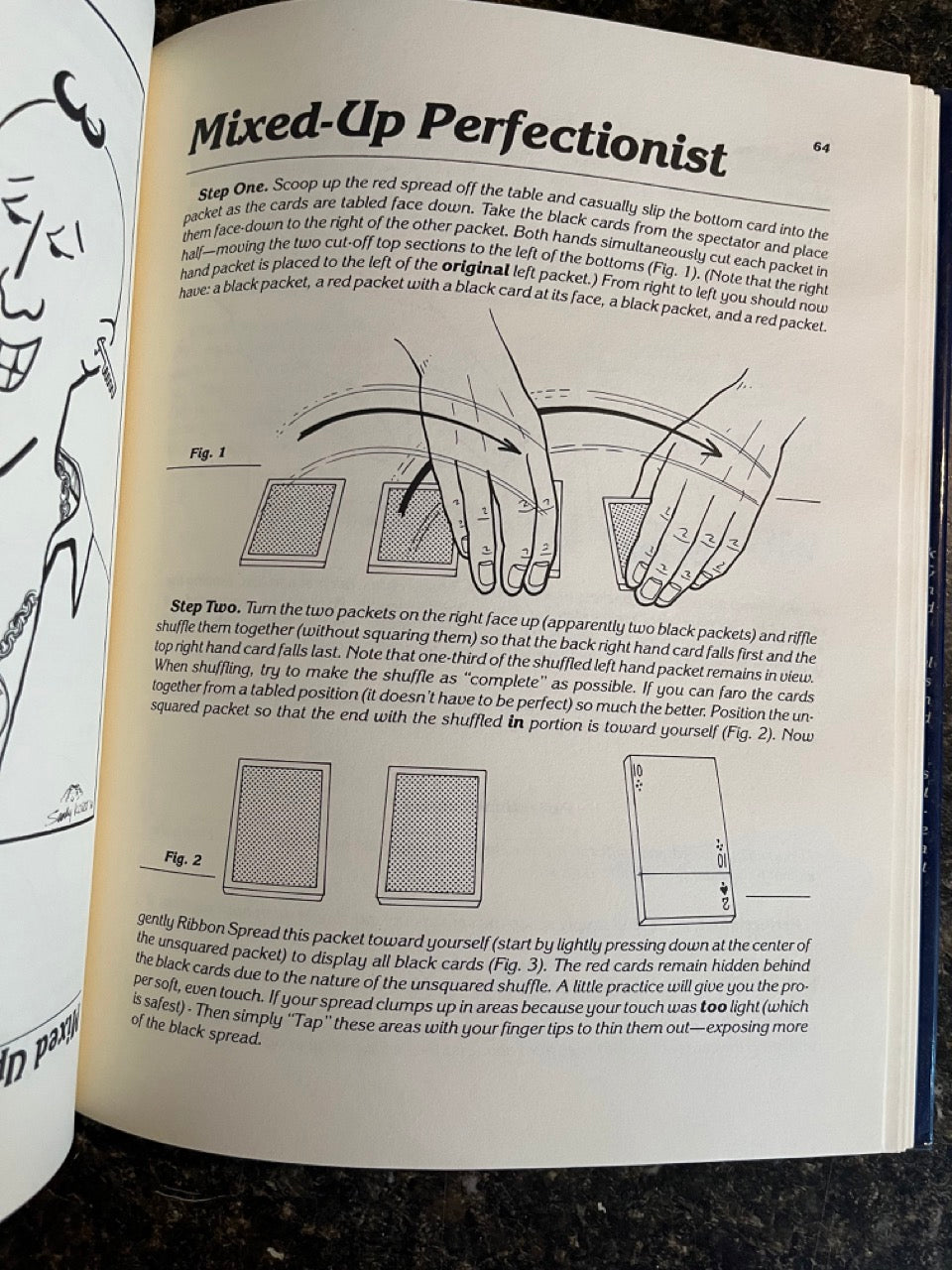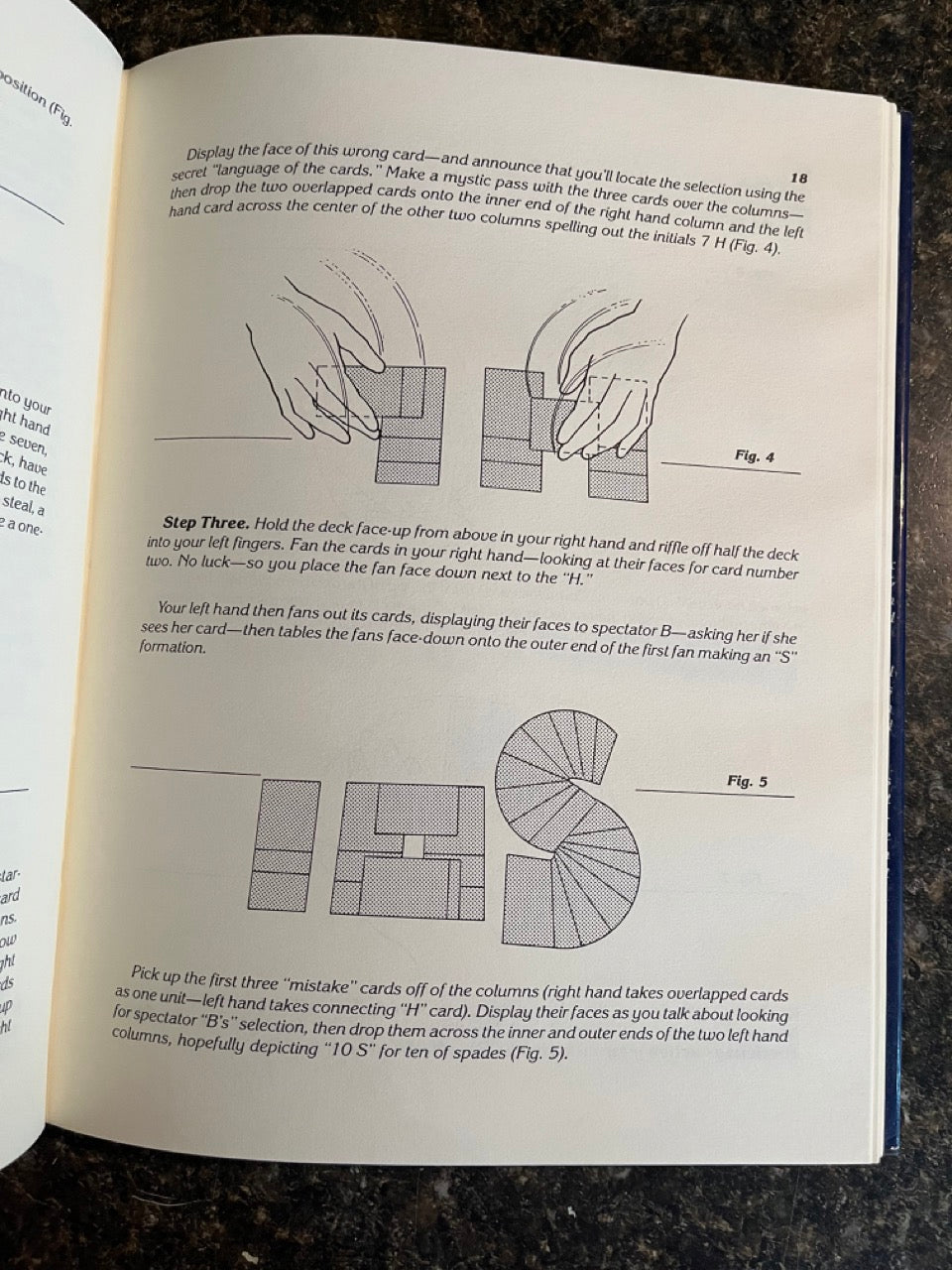 Free Shipping within the USA on all Book Orders

If your order consists of ONLY BOOKS, please choose MEDIA RATE shipping. When your order is shipped, your shipping payment will be refunded.