Regular price
$35.00 USD
Sale price
$29.00 USD
Unit price
per
Sale
Sold out
Who knows what evil lurks in the hearts of men? . . . The Shadow knows!" And who knew The Shadow better than his creator, Walter B. Gibson. Relatively few people have heard of Gibson, but many more are familiar with The Shadow having heard the program on the Blue Coal Radio Program in the 1930s and read the Street & Smith Shadow novels. Walter B. Gibson's life and career come out from behind The Shadow in this biography. It covers his youth in Philadelphia, his development as a writer and magician, his wives, including the third, (Litzka, who was a harpist and magician in her own right), his time living in Maine and upstate New York, and his later years and death. In addition to being credited with creating The Shadow (he used the pseudonym Maxwell Grant), Gibson wrote 187 books, contributed 668 articles to periodicals, created 283 stories for The Shadow Magazine, wrote 48 separate syndicated feature columns, reported the adventures of The Shadow and Blackstone the magician in 394 comic books and newspaper strips, and helped develop 147 radio scripts and many other works under numerous pseudonyms. Gibson has invented many widely used magic tricks and traveled with and befriended Harry Houdini, Howard Thurston, Harry Blackstone, Sr., and Joseph Dunninger.
New.
View full details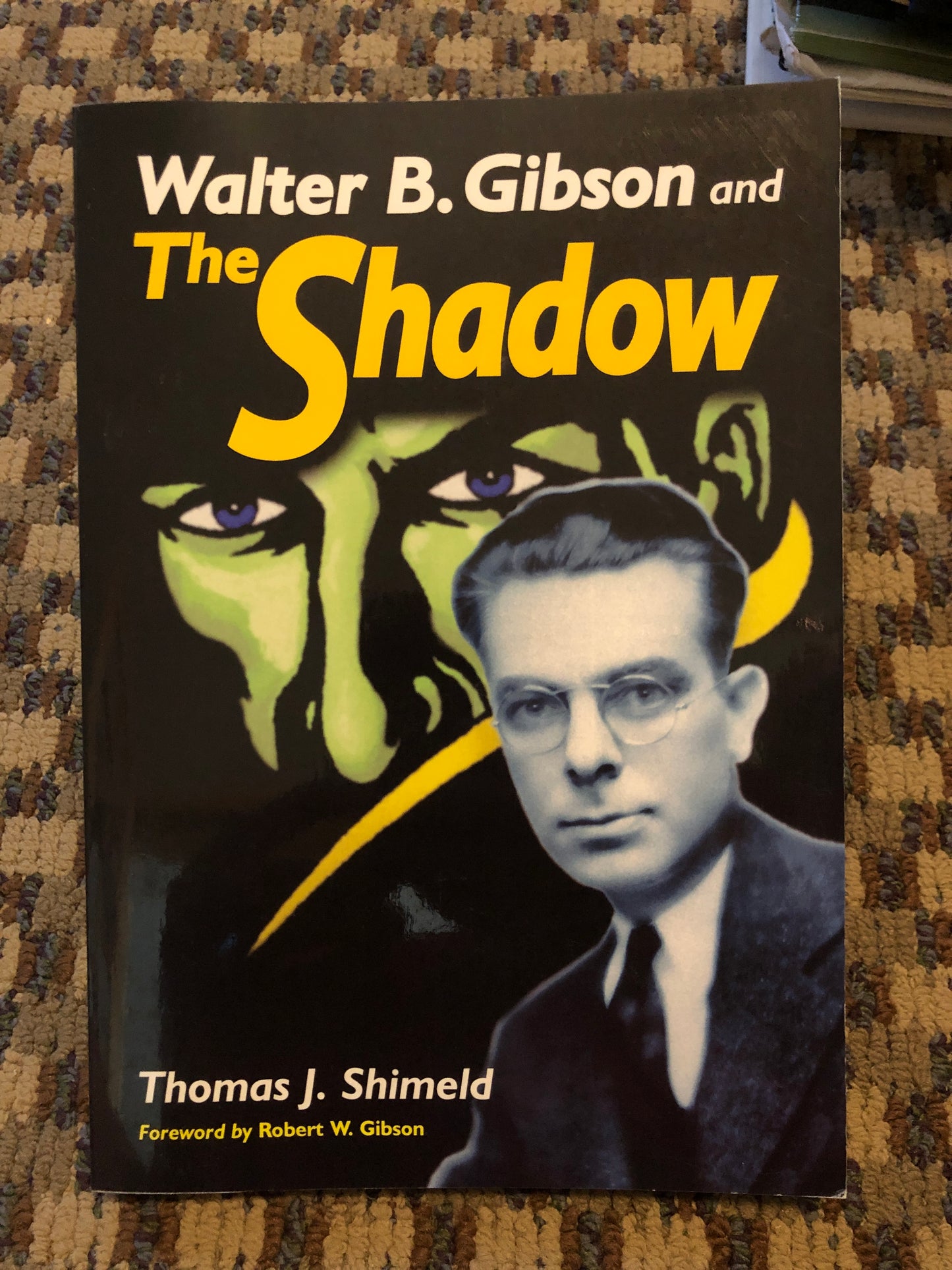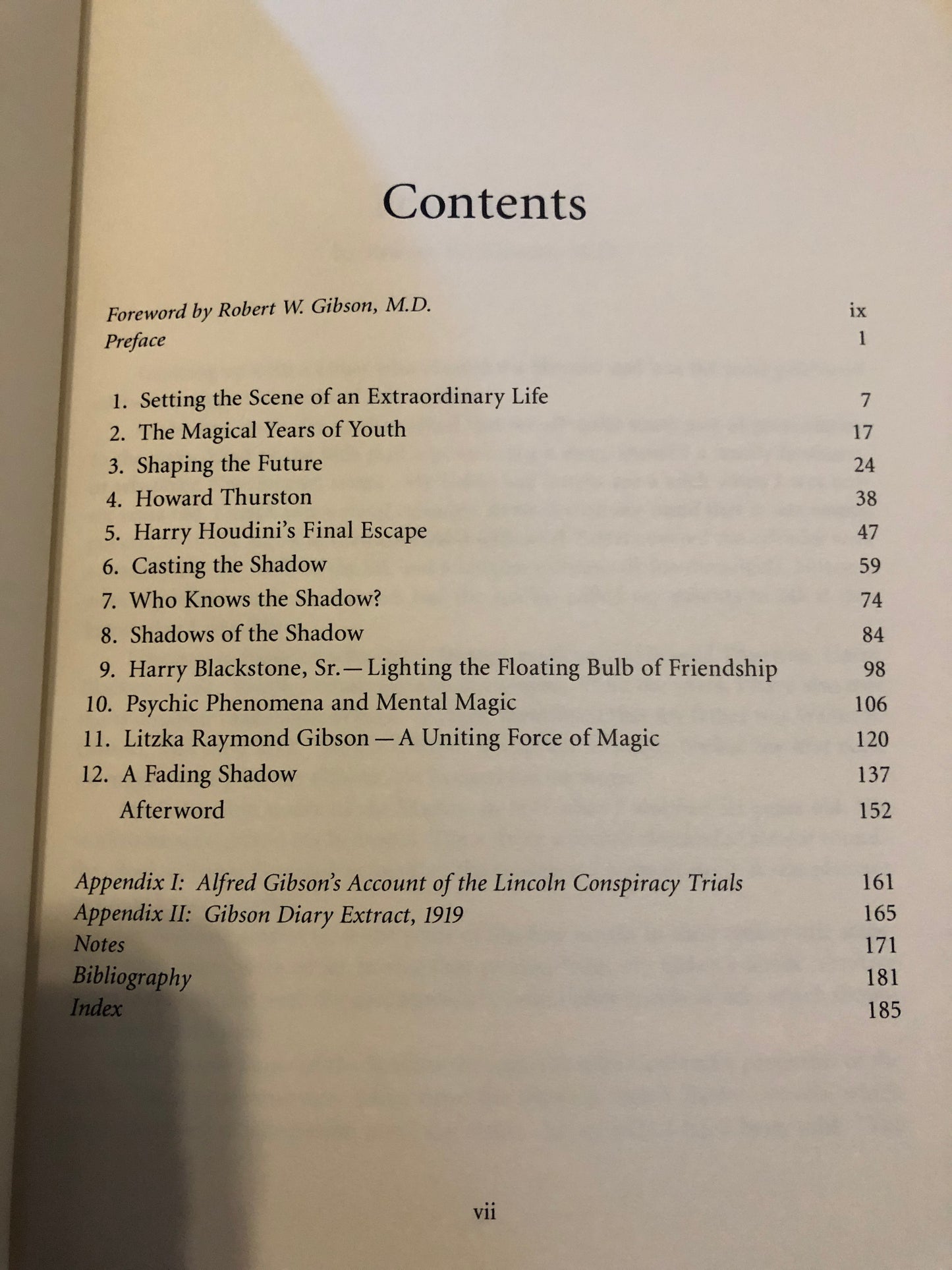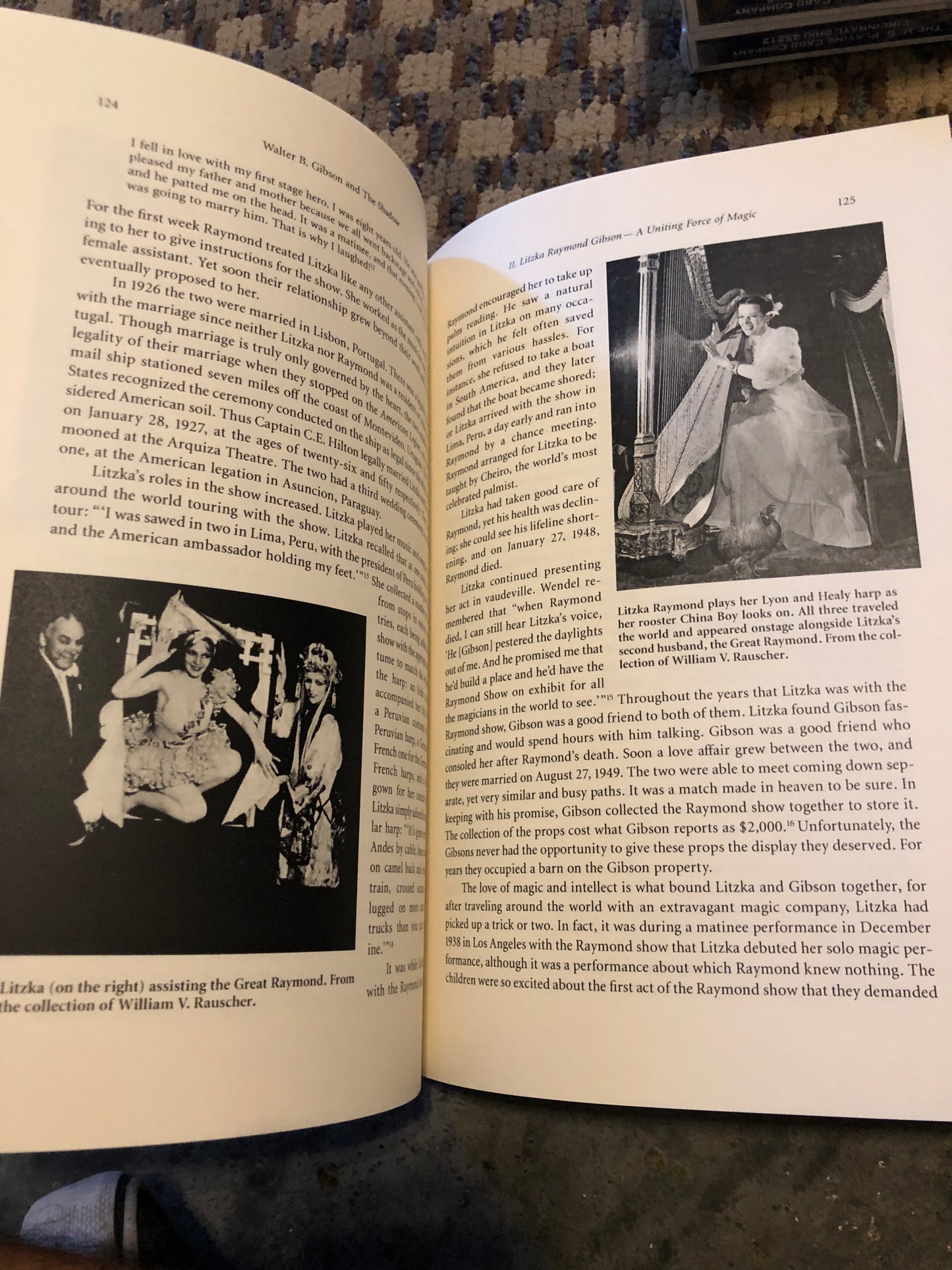 Free Shipping within the USA on all Book Orders

If your order consists of ONLY BOOKS, please choose MEDIA RATE shipping. When your order is shipped, your shipping payment will be refunded.