Regular price
Sale price
$12.00 USD
Unit price
per
Sale
Sold out
Effect

A small piece of paper is torn from a menu. A participant writes a brief question on the blank side of the paper and folds it. The mentalist uses a deck of cards in their box as a little tray to display the folded paper. The folded paper is returned to the participant. The cards are removed from the box and shuffled by the sitter. She removes five cards and they're returned to the box and put away.

As far as the mentalist is concerned EVERYTHING IS DONE!

The folded paper is burned and the mentalist reveals the spectator's question through his interpretation of the five chosen cards.

The mentalist undetectably switched the paper for AN EXACT DUPLICATE and read the question without any moves. THE SPECIAL CARD BOX DOES EVERYTHING!

Just let the sitter drop her billet on the card box and with it seemingly in view at all times, the billet is automatically switched. As the cards are removed and replaced in the box, you openly read the message!

You learn how to gimmick any card box with a few minutes of work and some basic tools like scissors and glue.

A great feature is that everything resets almost automatically, preparing you for the next table if you do restaurant work. You can tear a corner from a placemat or menu to use a billet, WITHOUT HAVING TO HAVE DUPLICATE BILLETS PREVIOUSLY PREPARED.

The read can be done completely surrounded and without additional props. No "turning away" or "looking into the crystal". All you need is a box of unprepared playing cards, an impromptu billet and the Rosini Secret!
NEW, paperback, 24 pages
View full details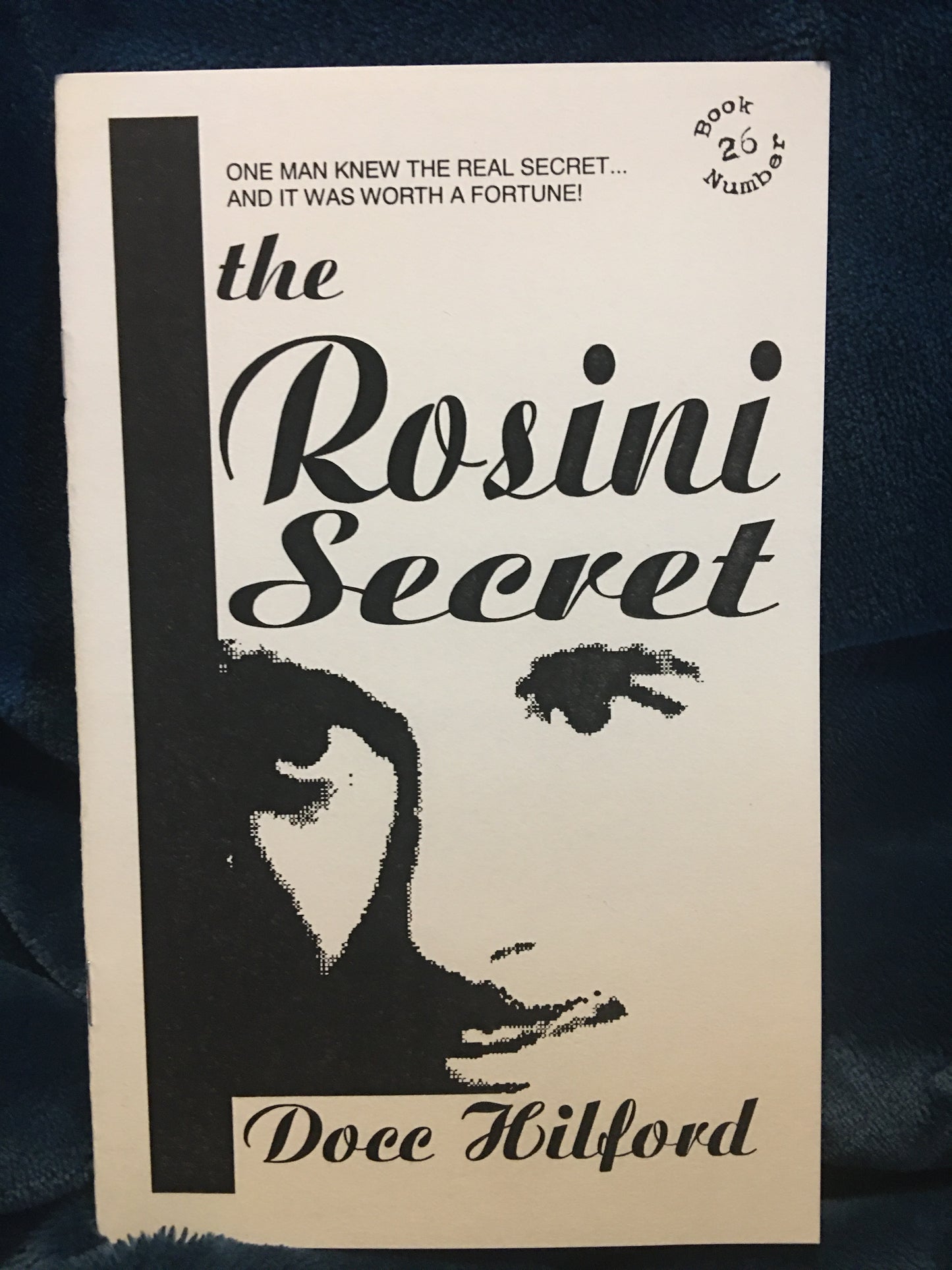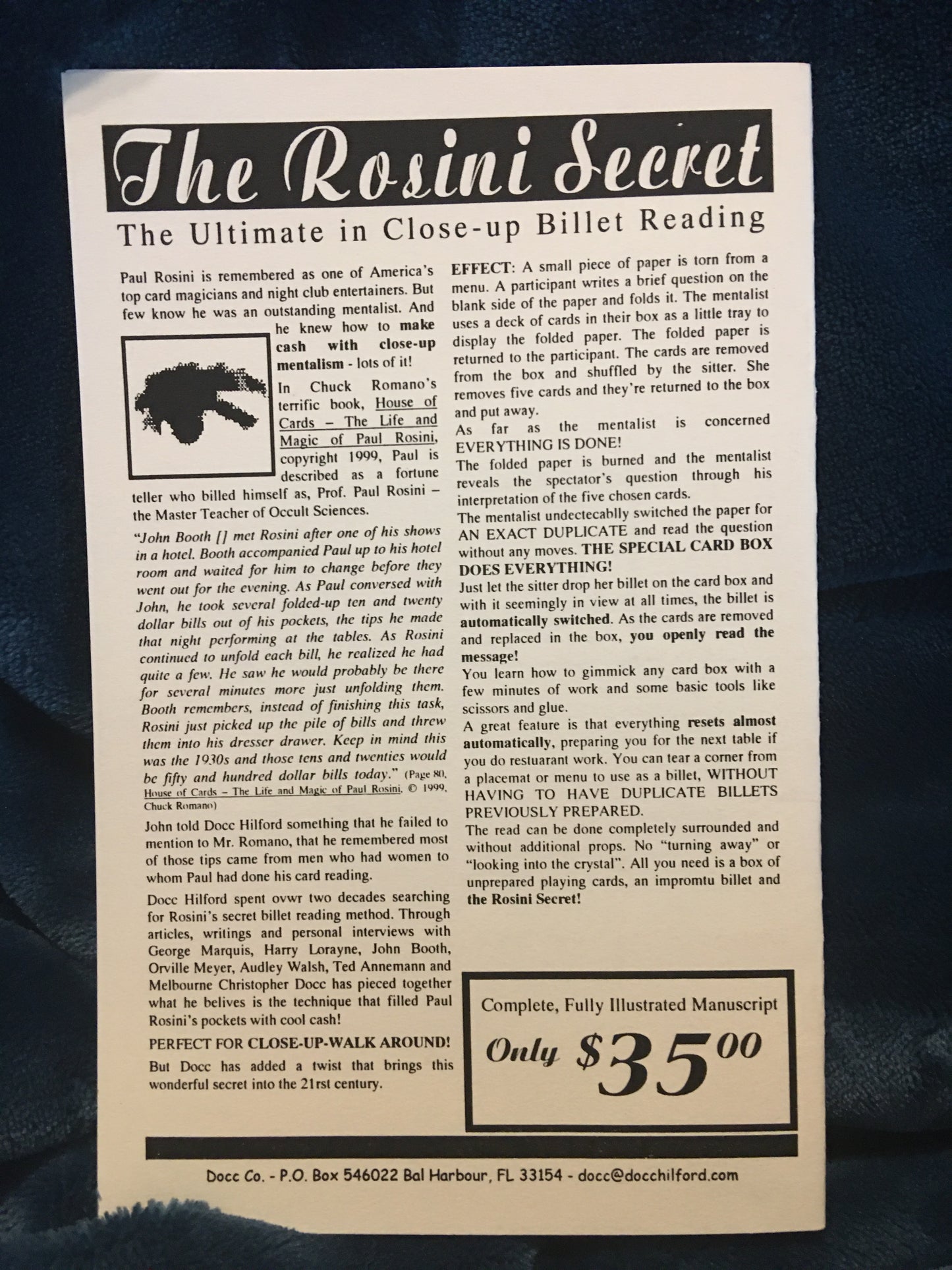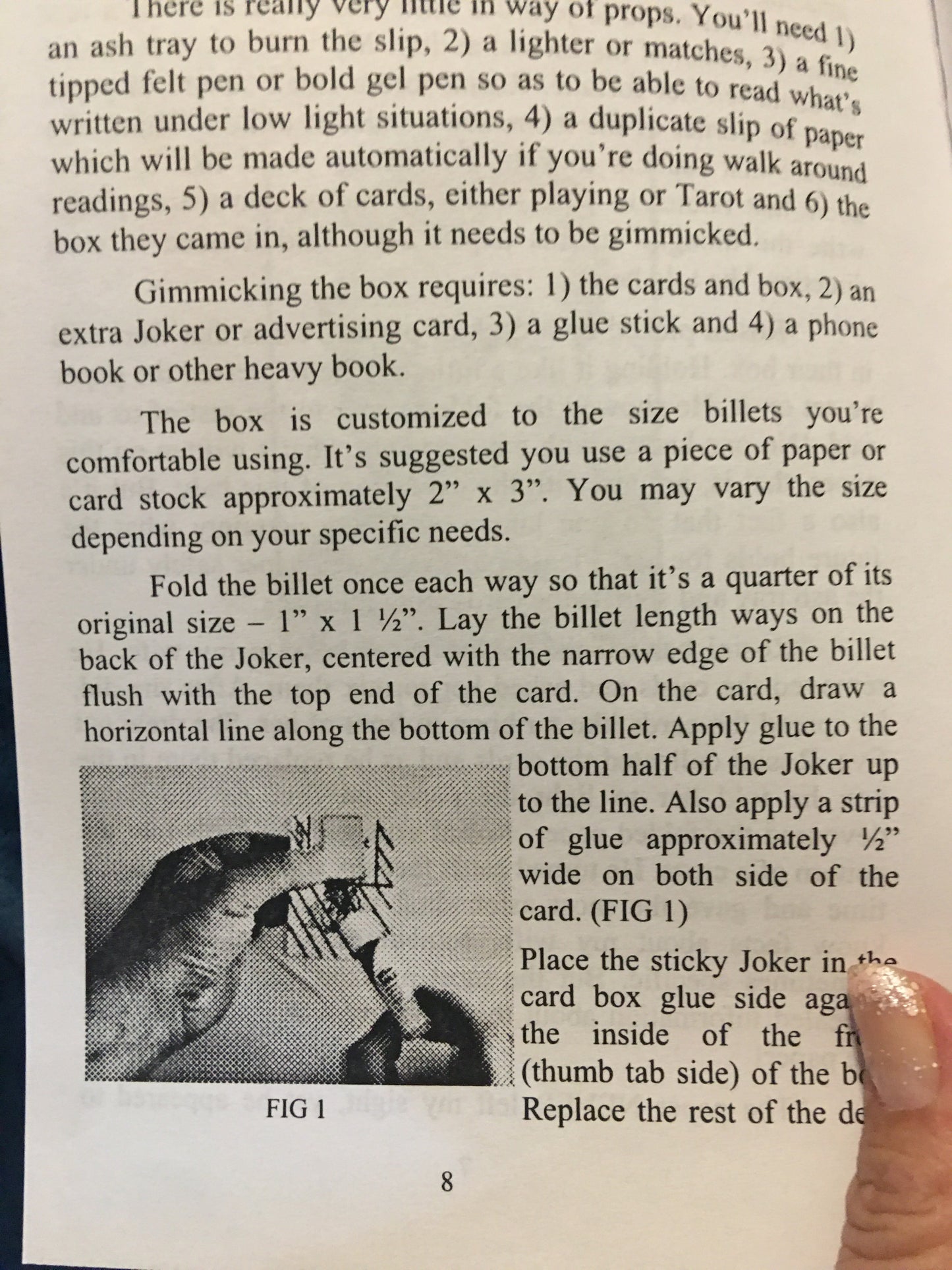 Free Shipping within the USA on all Book Orders

If your order consists of ONLY BOOKS, please choose MEDIA RATE shipping. When your order is shipped, your shipping payment will be refunded.