Regular price
Sale price
$40.00 USD
Unit price
per
Sale
Sold out
This is not only a book of mentalism tricks with cards.  It is what I would title a "handbook of mentalism utilizing cards of various styles and what you can do with them".  It is like a dictionary, filled with routines and references for mentalists.  It is VERY extensive in what it covers (see photo of CONTENTS page). It is one of my favorite, new books, in my personal collection. - Don
Contents:
Introduction
Part One - Mind Reading With Playing Cards
Part Two - Predictions With Playing Cards
Part Three - Rapid Memorization
Part Four - The Psychic Gambler
Part Five - The Spectator Has The Ability
Part Six - Blindfold Routines
Part Seven - Symbol Decks
Part Eight - Zener ESP Cards
Part Nine - Alphabet Cards
Part Ten - Number Cards
Part Eleven Tarot Trickery
Part Twelve - Miscellaneous
Conclusion
 Here are a few comments on the book...
"I'd be astonished if you didn't unearth some really terrific effects here that have simply escaped your notice! This book is a true labour of love for our art, and unlikely to be challenged as the singular best reference source for its topic. Consequently, I highly recommend it to all serious mentalists." - Doug Dyment
"Any mentalist who is in need for research on the topic of this book - for one reason or another - should definitively get "Mentalism With Cards". The references in there will ease your work as a matter of fact. A great work, Paul. Thank you for making this accessible to the mentalism community." - Thomas - Paralabs
BRAND NEW
Paperback, 158 pages, 8.5"x11"
View full details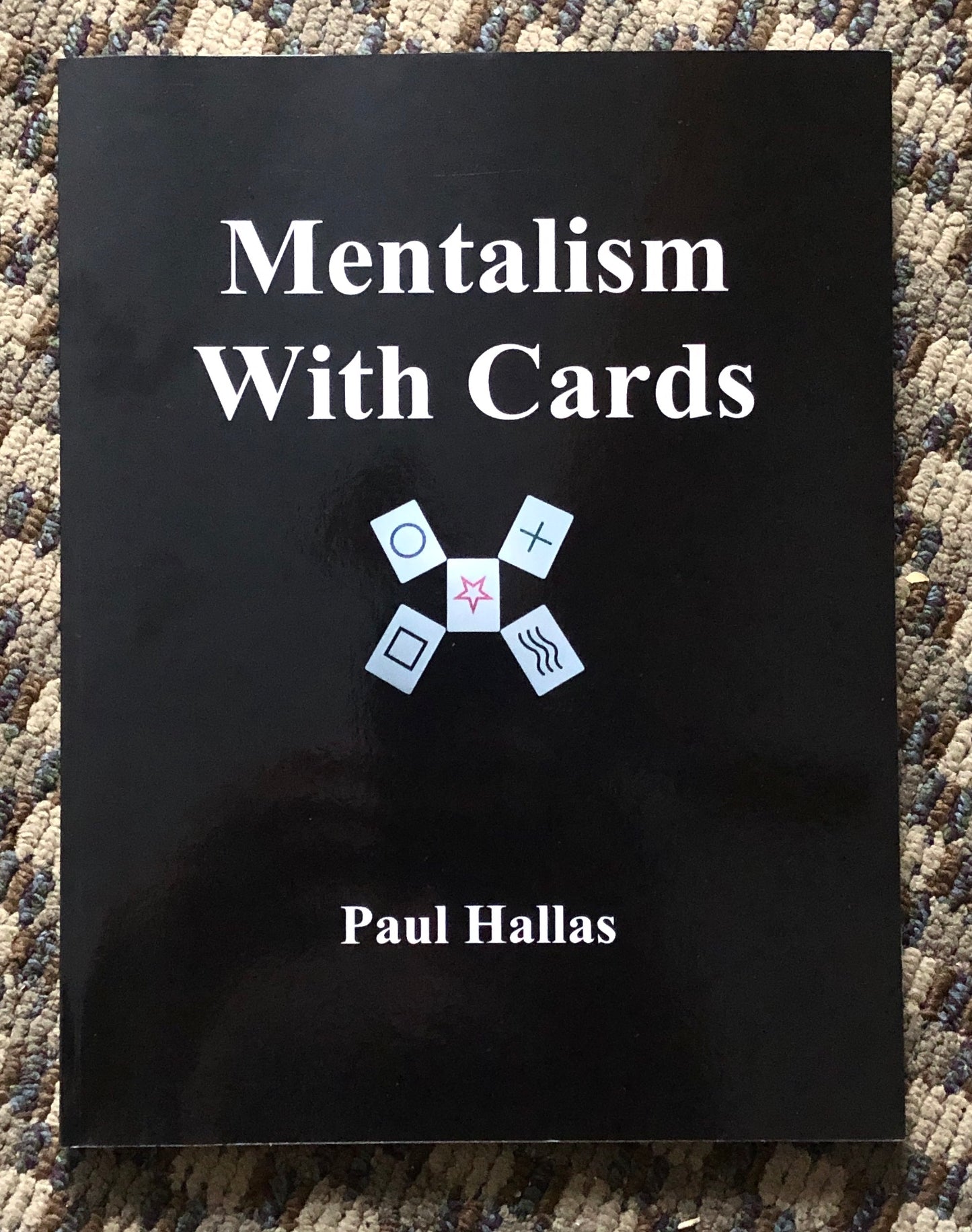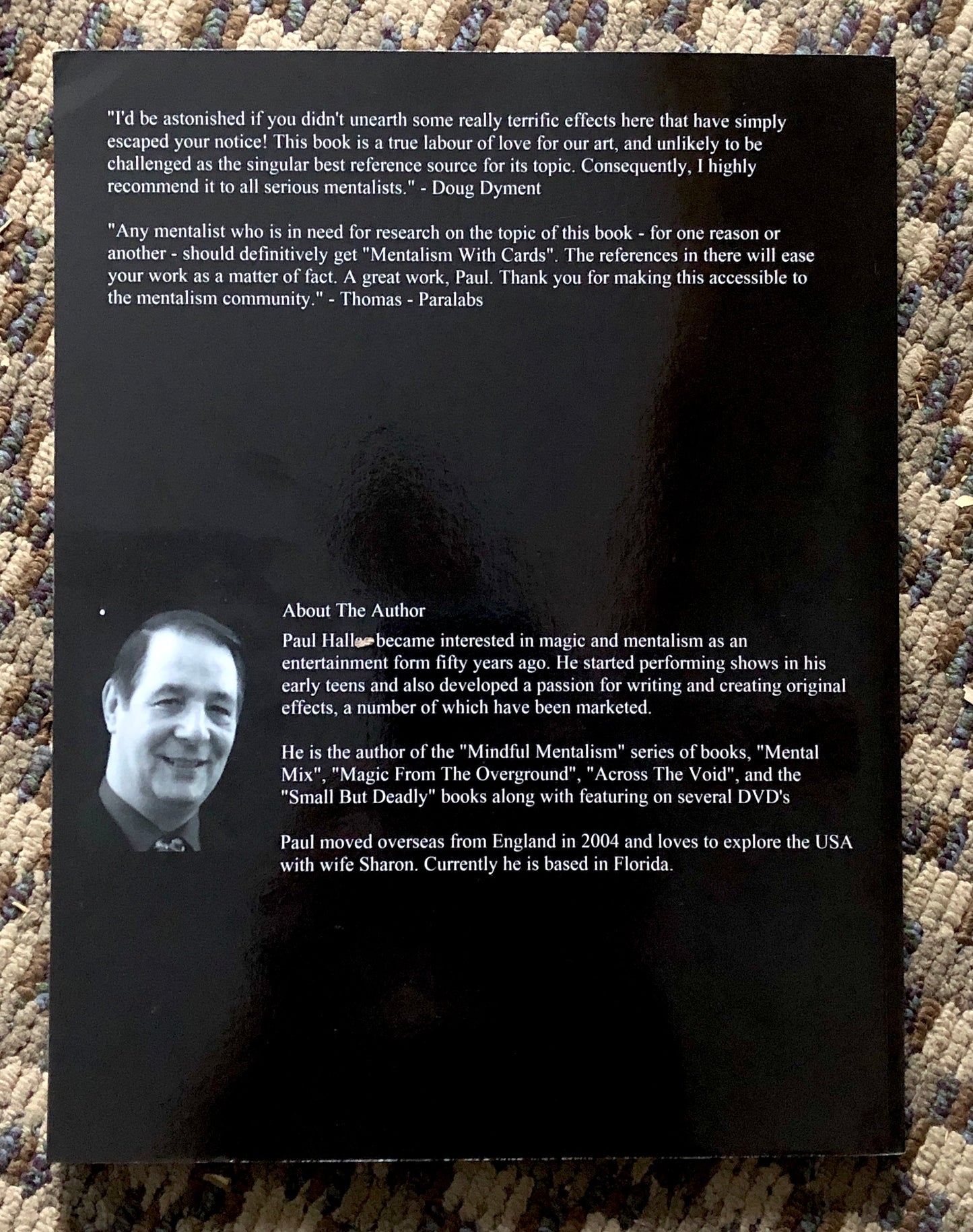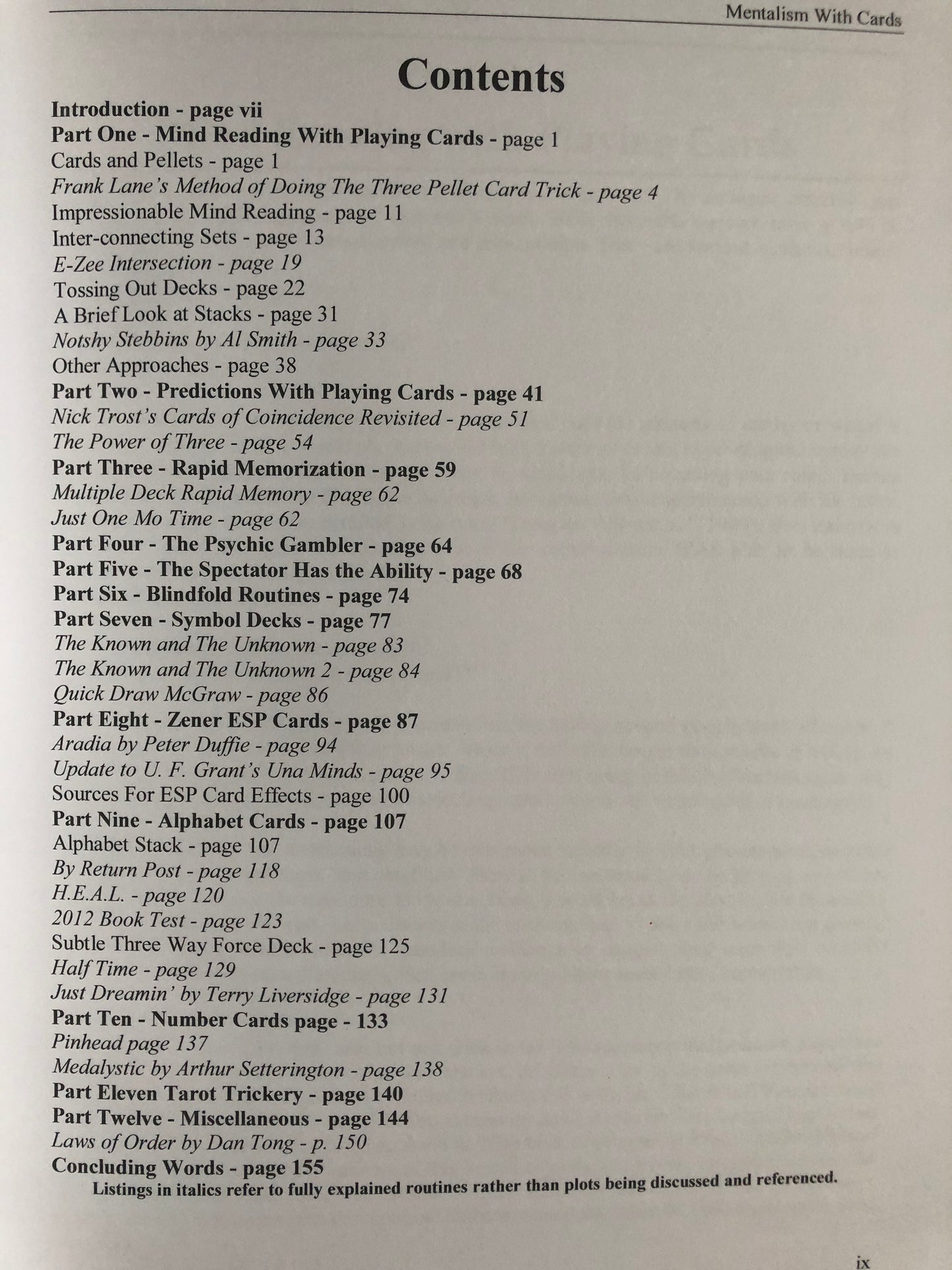 Free Shipping within the USA on all Book Orders

If your order consists of ONLY BOOKS, please choose MEDIA RATE shipping. When your order is shipped, your shipping payment will be refunded.