Regular price
$37.00 USD
Sale price
$30.00 USD
Unit price
per
Sale
Sold out
A Tribute To The Memory of George Davenport and Lewis Davenport Instituted By The Council Of The Magic Circle. London: Harry Clarke, [1963]. red faux-morocco leather in dust jacket. Limited Edition.  A trade edition was also issued. 
Art Editor: Ali Bongo
Contents: 
5 Introduction by the President of the Magic Circle (Francis White)
9 The House of Davenport
13 Watches, Slates and a Pack of Cards (Adams)
17 The Daring Young Lady of Riga (Arrowsmith)
21 Flight Fantastique (Avis)
25 Use Your Loaf (Baron)
29 Fifty Eggs From a Newspaper (Benbow)
35 Fun With a Fingerette (Bernard)
39 The Bongoclock (Bongo)
43 Icheylon (Brearley)
47 Out of This Wallet (Carter)
49 Sideways Changing Card (Chandler)
51 The Hidden Word (Clive)
55 Irrepressibles (Conquest)
57 At My Command (Cooper)
59 Flash Card to Bouquet and Rings (Cowl)
61 My Magic Mouse (Culpin)
65 Balloon Penetration (Daukes)
69 My Dancing Doll (Devano)
71 Casual Cigarette (Deveen)
79 Multi-Thread Needle (Dexter, E.)
81 Any Book Test (Dexter, W.)
83 Apperception (Esler)
85 Coin Box Capers (Findlay)
89 Surprise Stop Aces (Forton)
91 The Ghosts Walk
95 Out of the Hat (Gabriel)
97 Vice-Versa (Ganson
101 The Sorcerer's Apprentice (Grimmond)
107 The Doctor's Flash Rope Restoration (Grossman)
109 Babee (Harbin)
111 Predicted Thought (Hawbecker)
113 The Chinese Prayer Stick (Histed)
117 Complete Control (Howie)
121 Charms (Hutchinson)
125 Gravity Illusion (Kalanag)
129 Every Picture (King)
133 Fastest In the Word (Lane)
135 The Cocktail Cabinet (Latour)
137 Up Cards and At 'Em! (Leaney) 
141 A Spook Séance (Levante)
145 Transmagno (Lowe)
149 Nelson Downes's Location (Lund)
151 The Williamized Spider of Mr. Collins (McComb)
155 Coin-To-Pocket Variations (McDonald)
159 The Sultan's Diamonds (Magini)
163 The Chris Van Bern Magic Spell (Mason)
167 Paper Distillation (Mulholland)
171 The Crystal Card Frame (Naldrett)
175 Milko Reverso (Orrin)
179 Advertology (Oswald)
181 Bridge Mentalo (Paulson)
183 Any Coin Called For (Peacock)
187 The Travelling Die (Potter)
191 Passe-Passe Coins (Raskin)
195 Stacking the Deck (Robinson, F.)
199 Cups and Cups and Cups and Balls (Robinson, G.)
201 The Levitation Doll (Seacombe)
205 Which Accounts for the ? in the Coconut (Songest)
207 Penering (Smith)
211 A Double Prediction (Tear)
215 Cig. Repeat (Tebbett)
219 The Chinese Clothesline (Tyler)
257 The Lucky Pair (Vernon)
223 Royalty in Your Pocket (Walton)
227 Think As I Think (Warlock)
233 A Mathemental Routine (Wass)
239 Vanishing Cane to Vanishing Cage (Watson)
241 Suggestion (Wethered)
245 The Chinese Laundryman (Widger)
249 Black or Red—Take Your Pick (Williams)
253 Instant Babycham (Woodward)
263 The Haunted Window (Young)
USED, HC w/dj, 265 pages.
NOTE: Dust jacket shows substantial wear all around, but intact.
View full details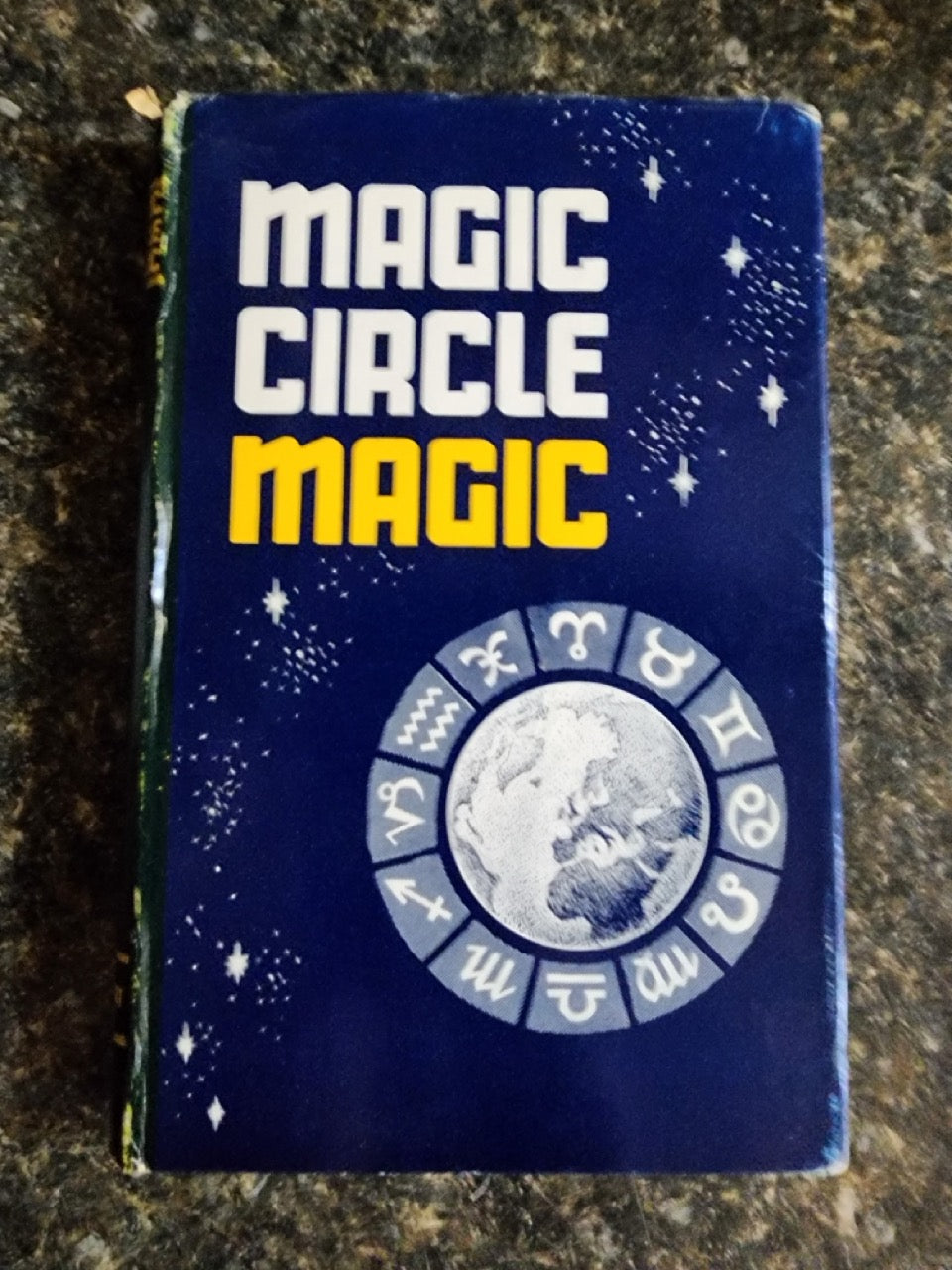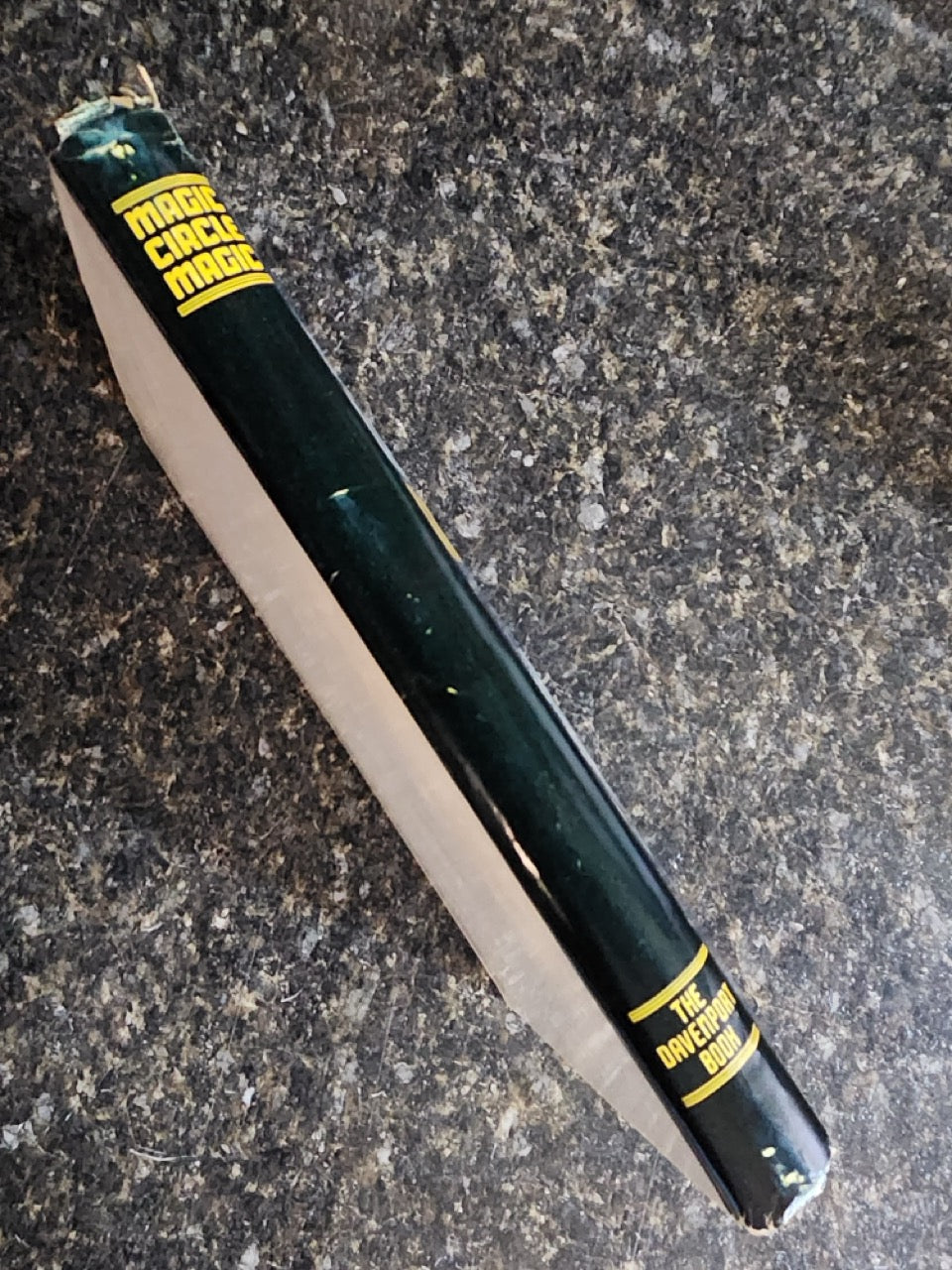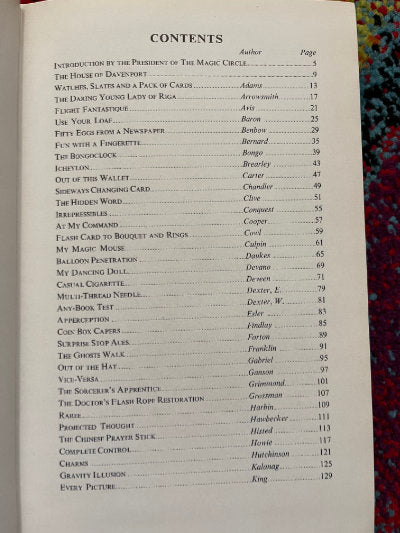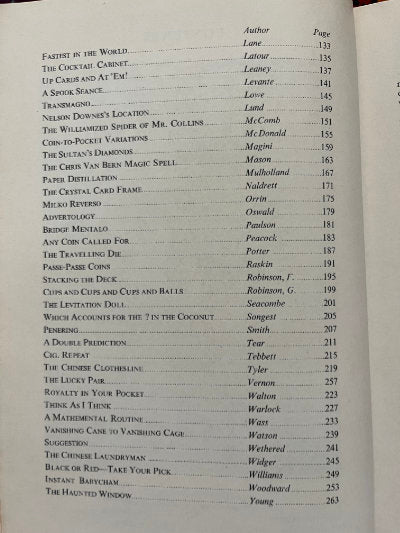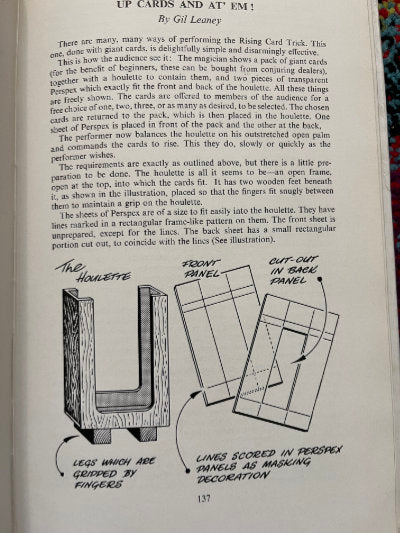 Free Shipping within the USA on all Book Orders

If your order consists of ONLY BOOKS, please choose MEDIA RATE shipping. When your order is shipped, your shipping payment will be refunded.