Regular price
$65.00 USD
Sale price
$55.00 USD
Unit price
per
Sale
Sold out
Dice are fascinating objects whether used in games of chance or in the repertoire of the close-up magician. This book contains details on control methods with dice! The information can be performed as an exhibition of skill or used without expose in your performances. Holdout Work with dice is little known, but this book describes practical methods for controlling fair dice in a fair cup! Fifteen methods of controlling dice are described-most of them are sure-fire! Most can easily be mastered by any magician familiar with basic sleight of hand technique.
The book has a textured cover with hot stamp title, it is hardbound and illustrated with 47 line drawings to make it easy to learn the basic dice holdout methods of dice control. The book introduction is by Mike Skinner, the well-known close-up expert and longtime friend of Eddie Fechter. 
Contents Include:
Introduction by Michael Skinner
Background
Basic Information - Dice Holdout Methods, Angles, Sound, The Equipment, The Dice, The Cup,  The Working Surface
Dice Holdout Method One - "relatively easy method can be quickly learned by anyone who will practice..."
Dice Holdout Method Two
Dice Holdout Method Three
Dice Holdout Method Four - Primarily for controlling one of two dice. IE: Backgammon, Craps, etc.
Dice Holdout Method Five
Dice Holdout Method Six
Dice Holdout Method Seven, - Reference to Ed Marlo's - "Shoot The Works" book.
Dice Holdout Method Eight
Dice Holdout Method Nine
Dice Holdout Method Ten
Dice Holdout Method Eleven
Dice Holdout Method Twelve
Dice Holdout Method Thirteen
Dice Holdout Method Fourteen - Reference to cheating, "Liar's Dice".
Dice Holdout Method Fifteen - reference to "Bar Dice".
USED, Hardcover, 63 pages
IMPORTANT NOTE: Former owner has pasted his nameplate, as well as small photos of the magicians that are mentioned throughout this book, on the inside front cover & onto facing page.  There may also be a colored dot on the spine, by which he indexed his collection, as well as underlining throughout.  THIS IS A USED BOOK, and the listed price reflects these possibilities.
View full details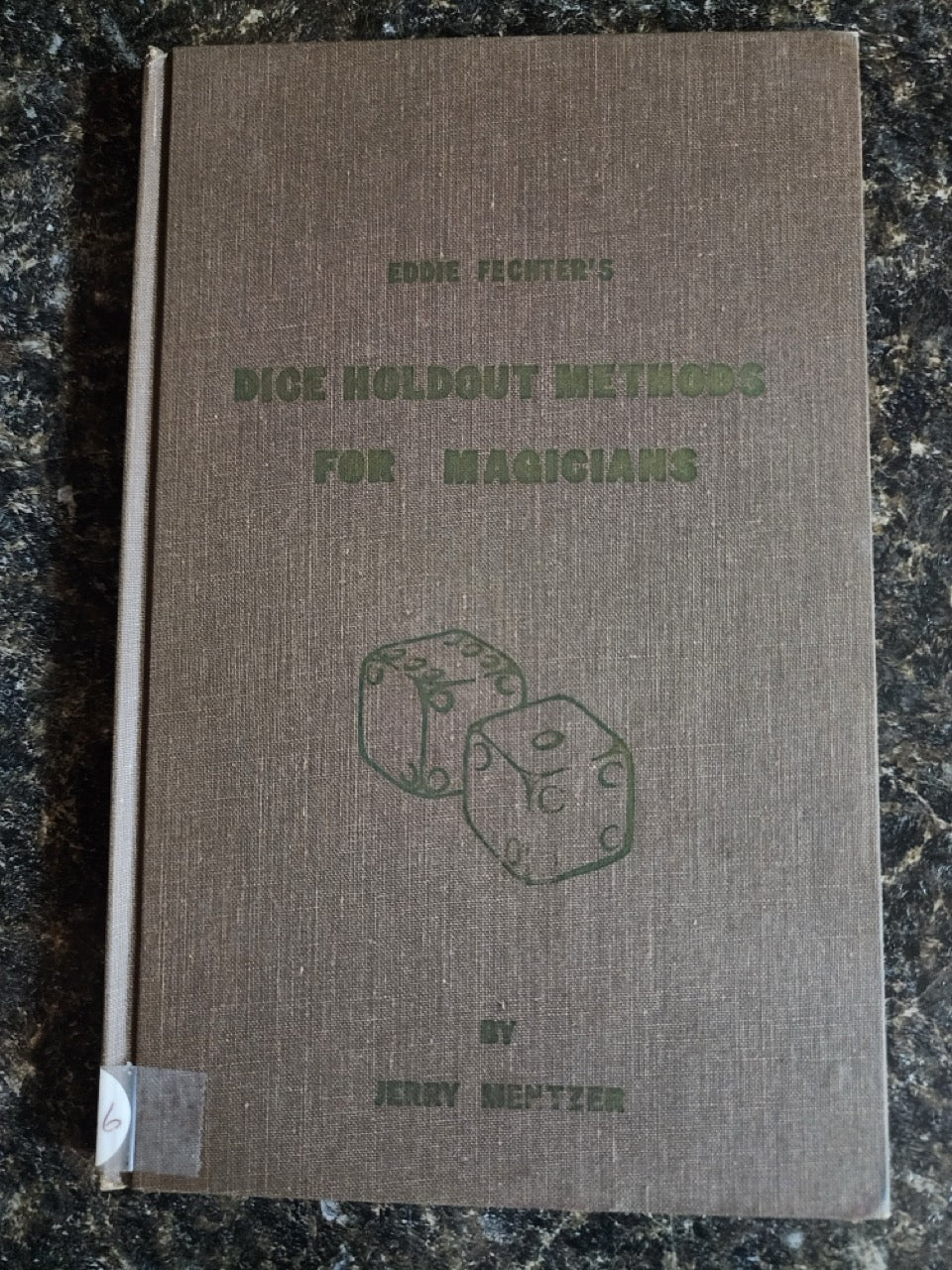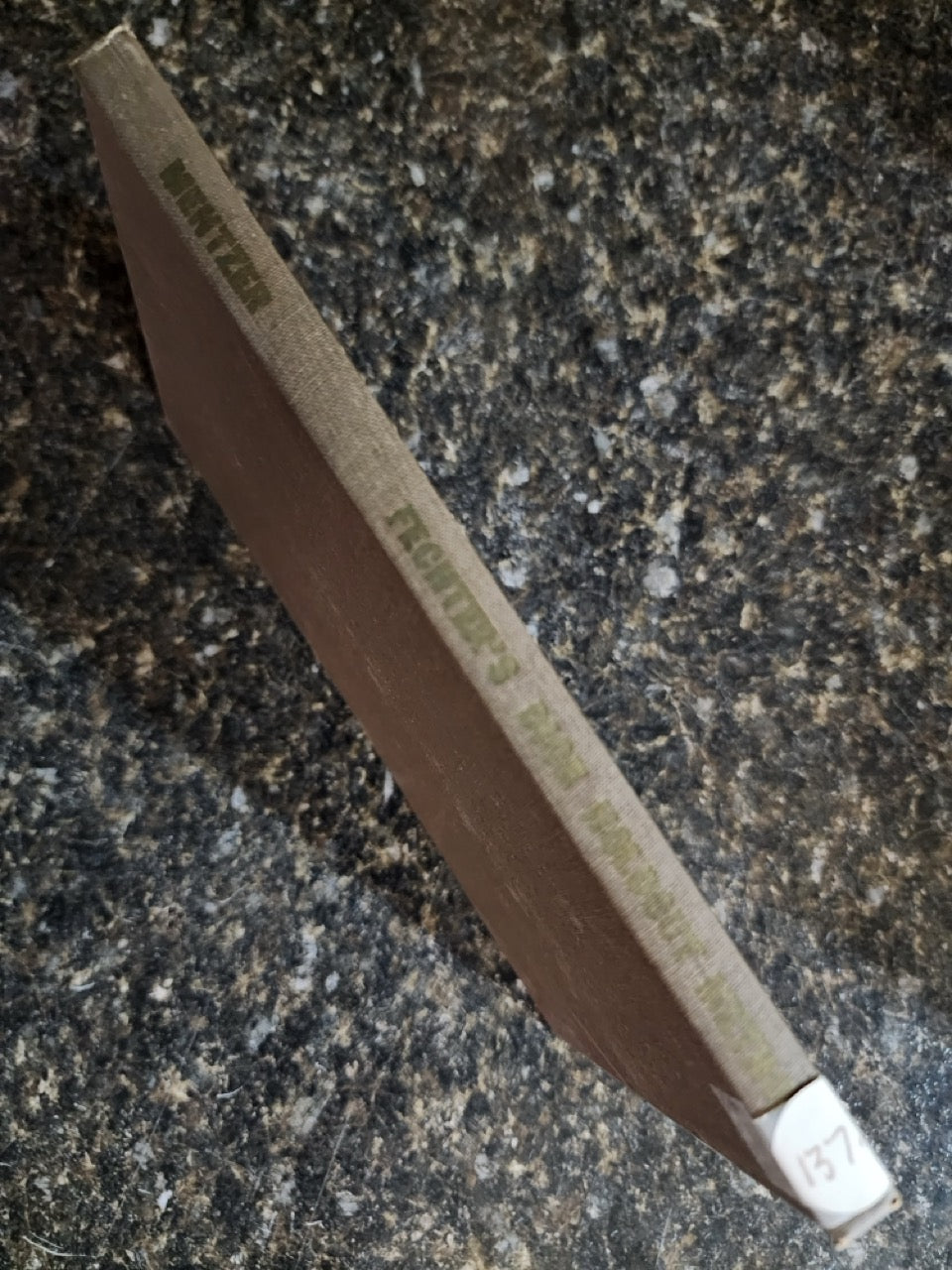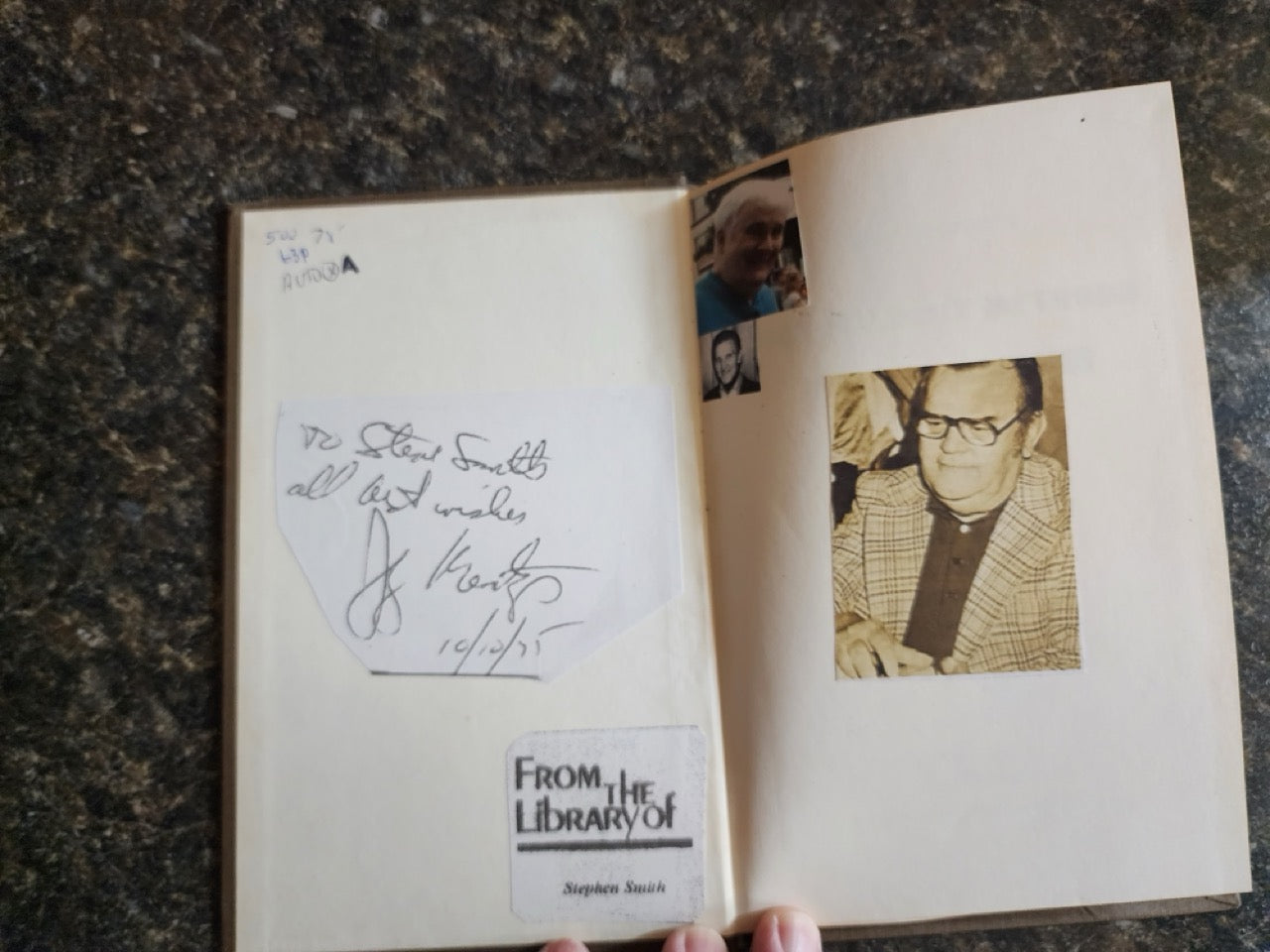 Free Shipping within the USA on all Book Orders

If your order consists of ONLY BOOKS, please choose MEDIA RATE shipping. When your order is shipped, your shipping payment will be refunded.