Regular price
Sale price
$70.00 USD
Unit price
per
Sale
Sold out
The book contains 31 chapters organized in three sections.
Section One consists of 17 items, mostly complete effects, along with the extraordinary flourish, The Perfect Circle of Cards. There are several items from Larry Jennings that are among the earliest in his published ouevre. Those who read the turgid introduction to Revelations, Vernon's annotated Erdnase, and wondered who Persi Diaconis was and what has he done lately, will find Les Cartes Diaconis, a diabolical version of the General Card.
Section Two consists of "Card Sleights and Moves," including 37 items in nine chapters. There is a chapter each on two-handed and table passes, including Vernon's "kiss" completion action for the classic pass. There is a great chapter on finessed throw-offs and steps for following up a spectator peek. There is work on the short card, false cuts, controls, and more.
In Section Three, "Friends of Dai Vernon," there are 20 more items in the remaining five chapters from contributors including Alex Elmsley, Roy Walton, Ross Bertram, Fred Kaps, Francis Carlyle (an interesting two-card transposition without a duplicate), and more. Included in this section is Jay Ose's single deck Do As I Do, which is certainly a modern classic, still effective despite the exposure of its method in William Goldman's novel, Magic (courtesy of his then technical advisor, Richard Kaufman). This is truly a wealth of material that was cutting edge at its time, and yet substantial enough for modern times. And throughout it all, but especially in the second section, if one is able to listen and feel carefully enough, the reader might sense Vernon's hand upon his or her own, showing the way toward a finer eye, a more penetrating insight, a more delicate touch—the revelatory Vernon Touch.
Copy 1: USED, HC w/dj (orange/white), 242 pages
IMPORTANT NOTE: Former owner has pasted small photos, of the magicians that are mentioned throughout this book, on the inside front cover & onto facing page.  There may also be a colored dot on the spine, by which he indexed his collection, as well as underlining throughout.  THIS IS A USED BOOK, and the listed price reflects these possibilities.
View full details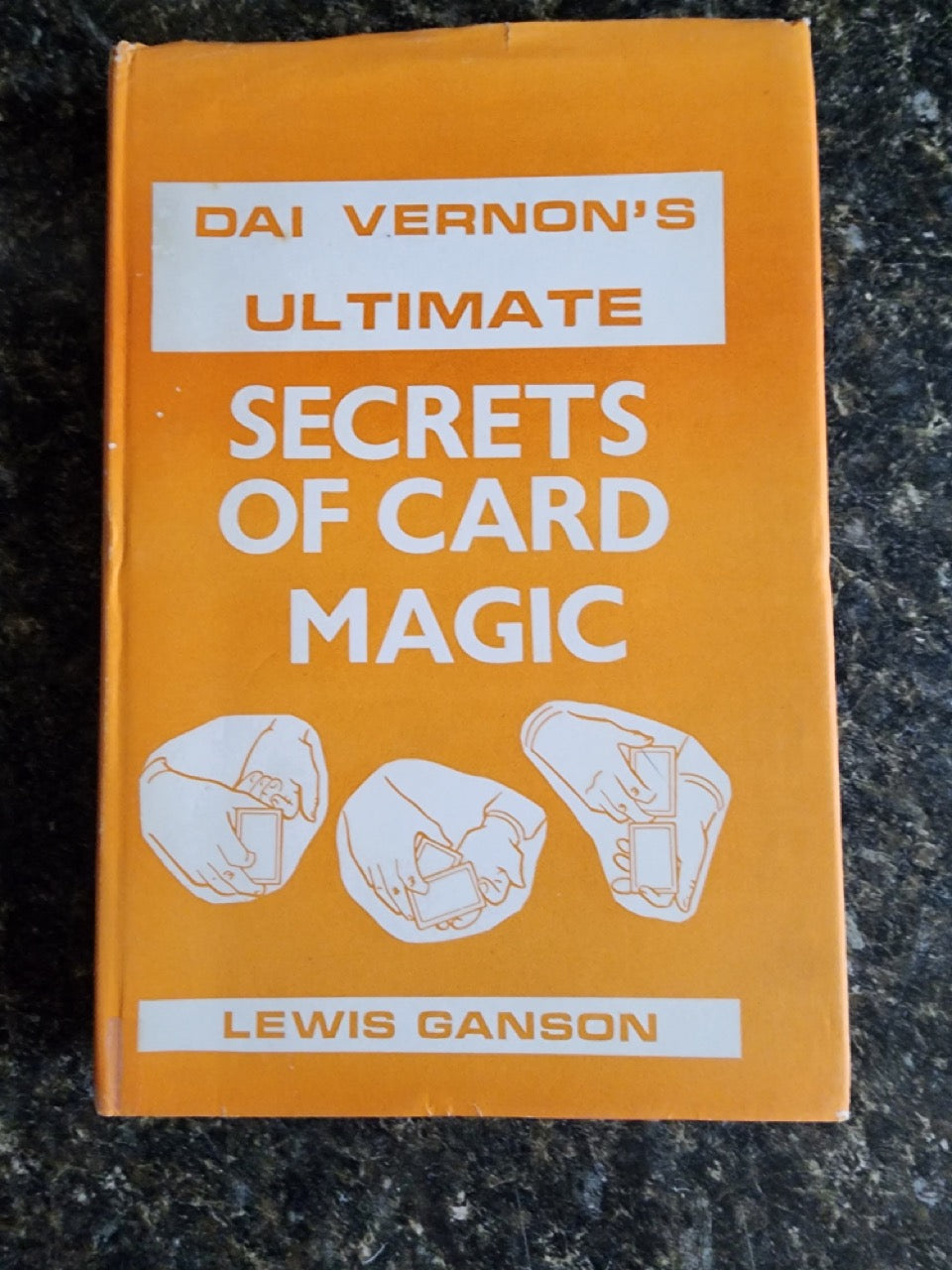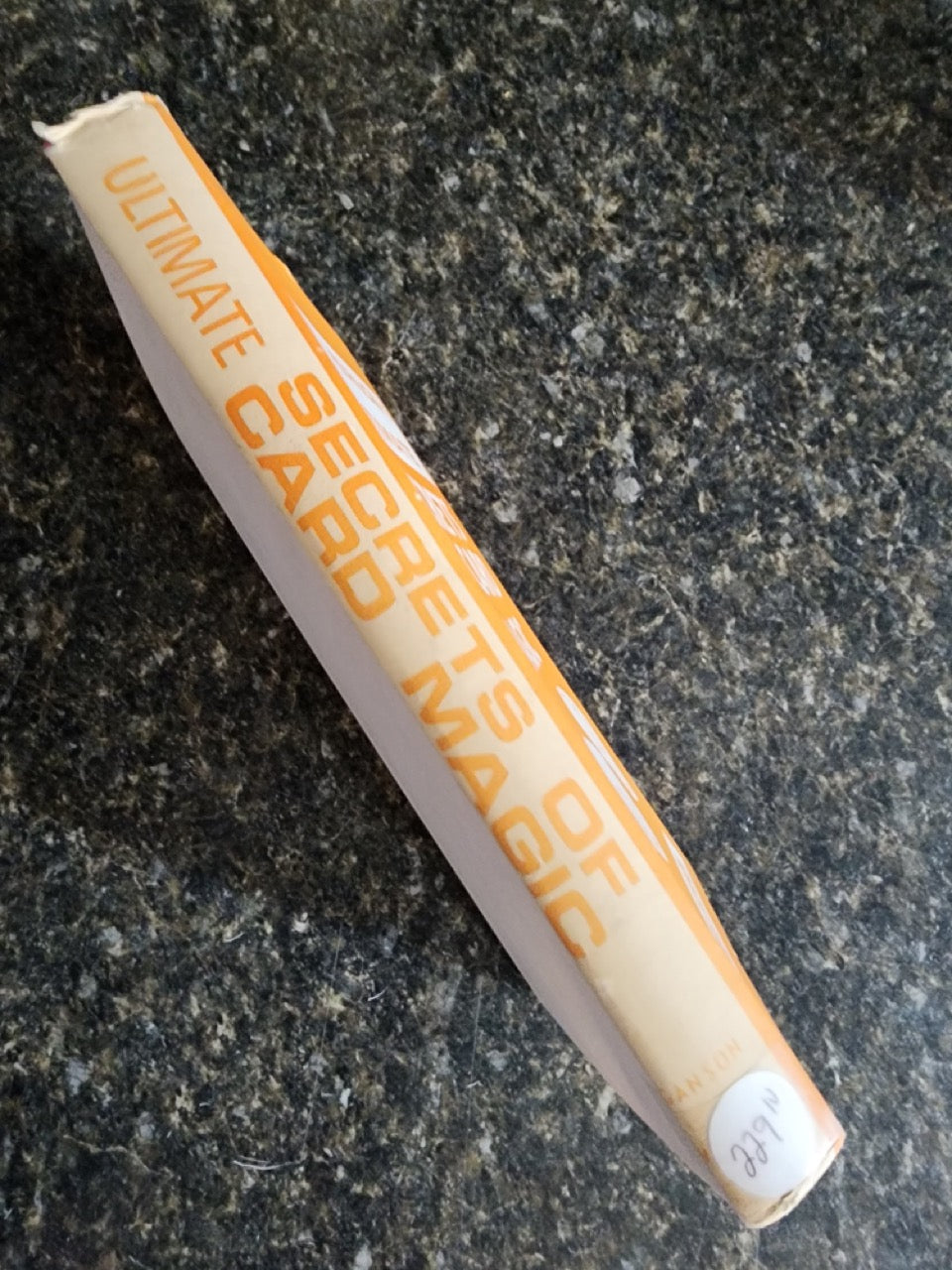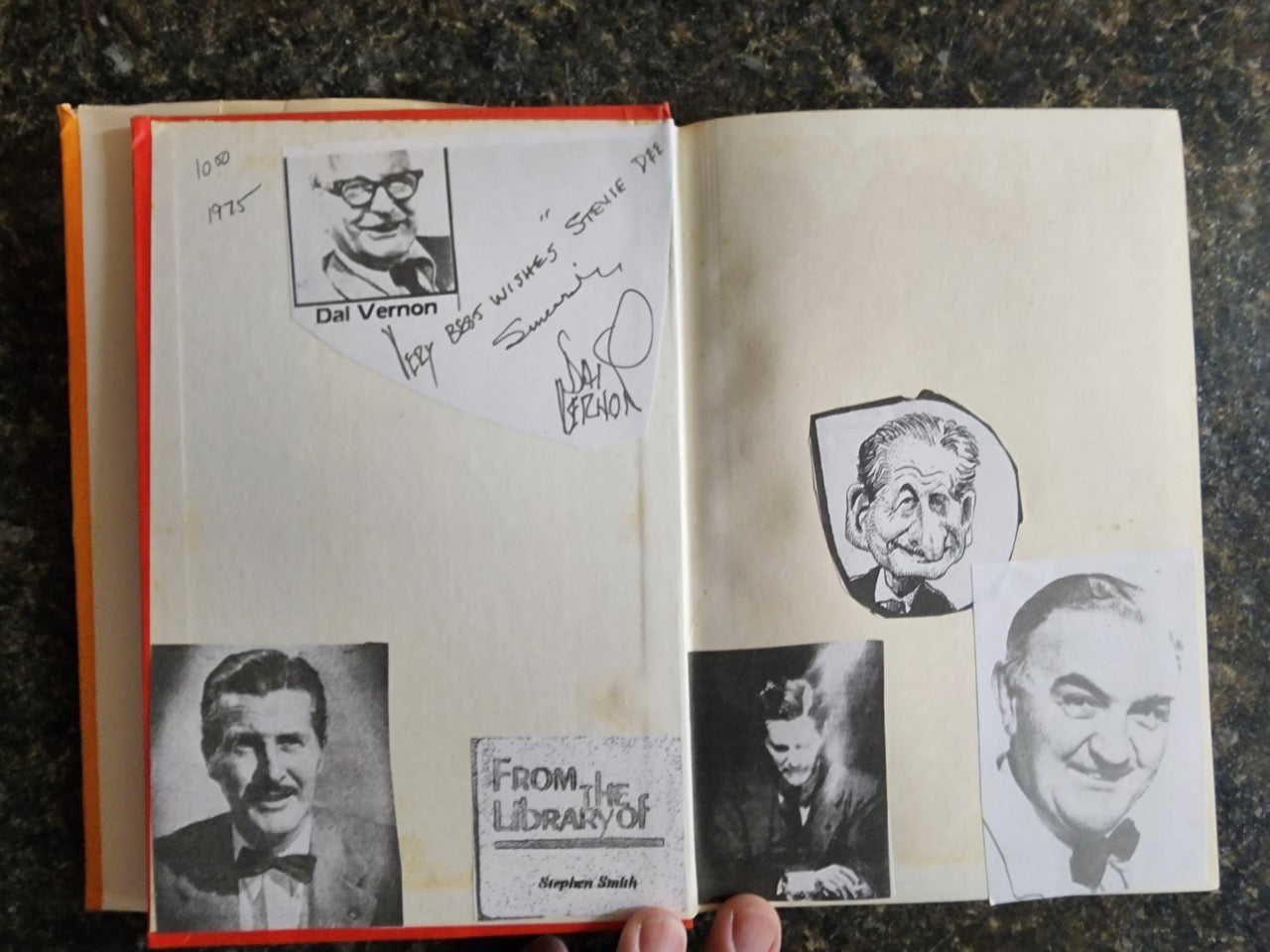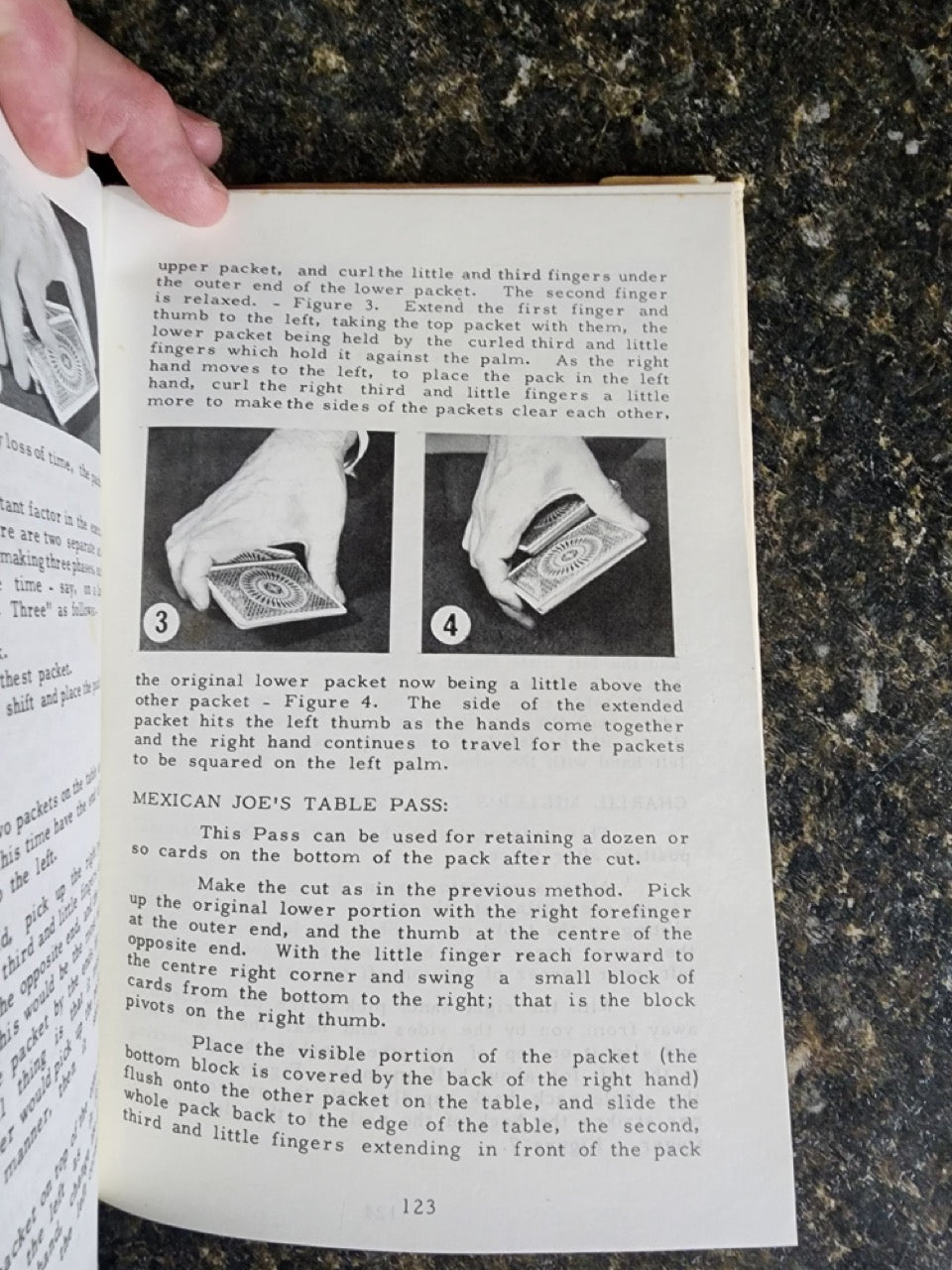 Free Shipping within the USA on all Book Orders

If your order consists of ONLY BOOKS, please choose MEDIA RATE shipping. When your order is shipped, your shipping payment will be refunded.