Regular price
$30.00 USD
Sale price
$7.00 USD
Unit price
per
Sale
Sold out
Welcome to RSVP's brand new release "Creased' by Arnel Renegado. A new effect that can stand alone at the end of any card routine or be THE impossible finish to your Ambitious Card Routine!
When you watch the trailer, you'll think that it can't really be that good. It is!
It looks like trick photography, but it isn't!
This is truly one of the most visual card rises that we've ever seen and best of all the signed/creased card can be handed out for examination immediately!
Imagine having a card freely chosen (no force) and then signed by the spectator. Now take their card and fold a crease across the top of their card. Hand them the card and ask them to really crease the card so that's it's undeniably unique to them.
Now place their signed card into the middle of the deck and ask them to watch the top card. Visibly their creased card morphs to the top of the deck. The card is cleanly turned over to show that it's their card, which is immediately handed out to the spectator. It's that clean!
Creased comes with a full instructional DVD featuring Darren Robinson, who teaches you the effect in complete detail, with bonus handling tips and techniques. Also included is one Creased Gimmick that enables you to perform Creased with a Red Bicycle Deck. On the DVD, Darren also teaches you how to make your own gimmicks, although the one supplied will last for some time if handled correctly.
NO FLAPS!
NO MAGNETS!
EASY TO DO!
NEW, but opened
View full details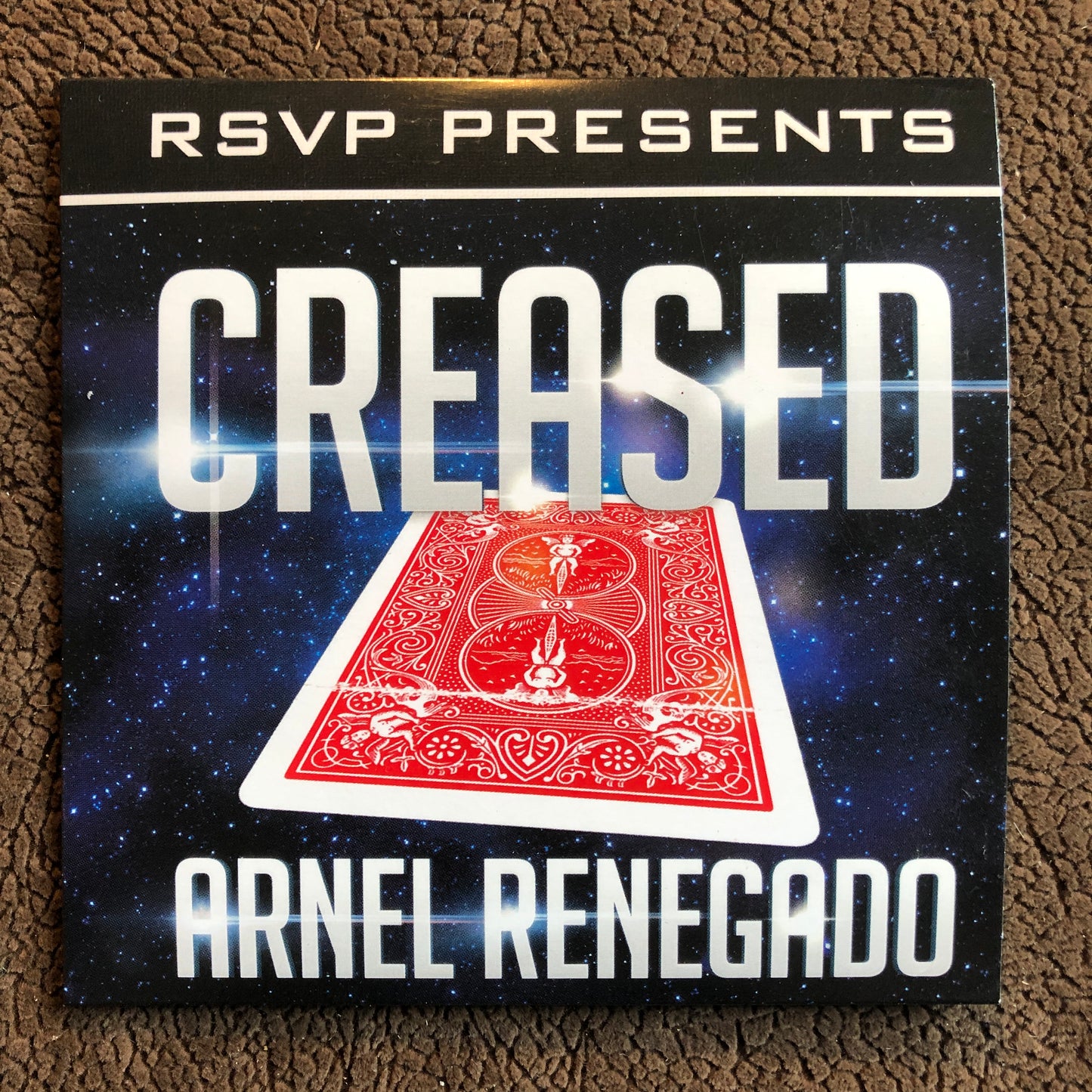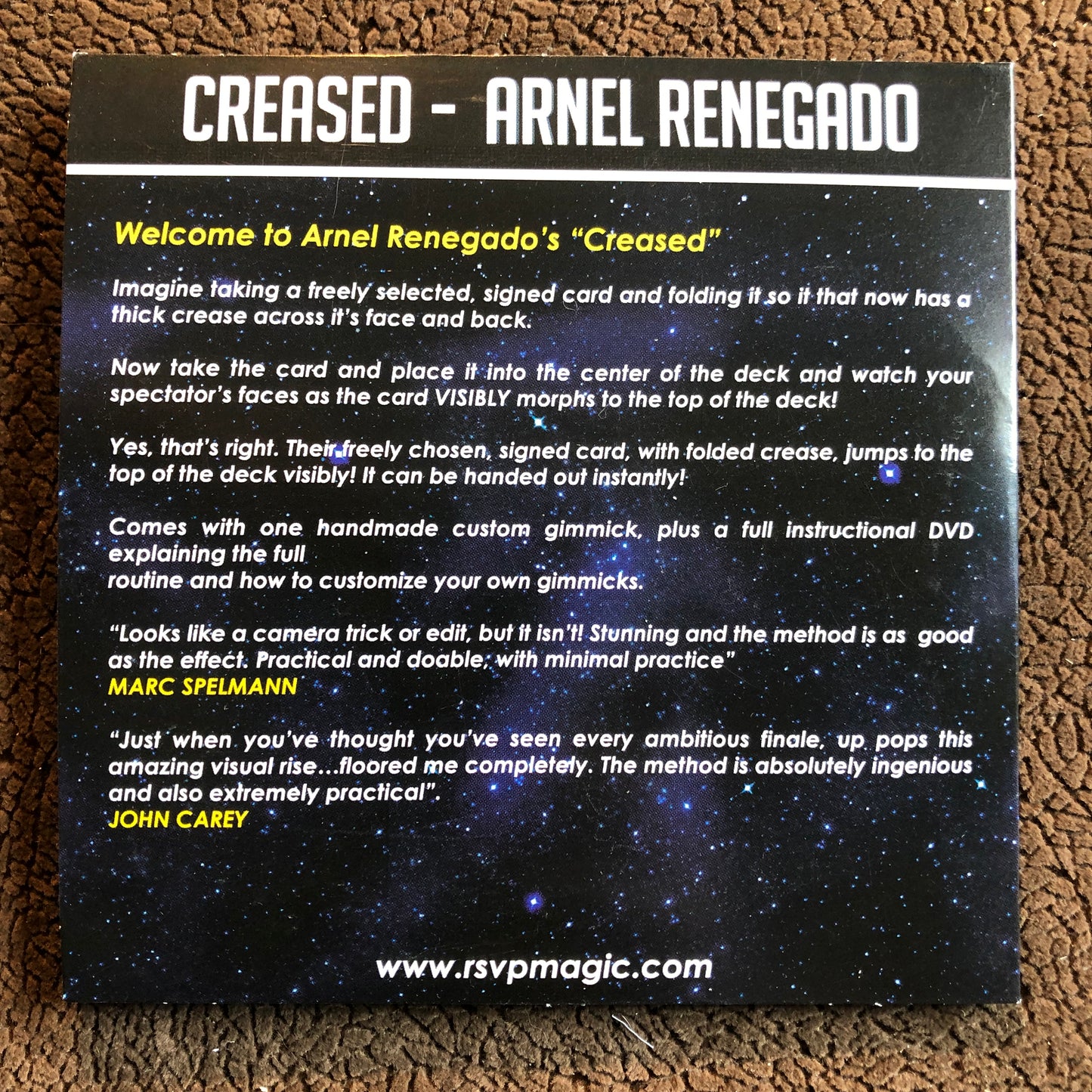 Free Shipping within the USA on all Book Orders

If your order consists of ONLY BOOKS, please choose MEDIA RATE shipping. When your order is shipped, your shipping payment will be refunded.