Regular price
$45.00 USD
Sale price
$41.00 USD
Unit price
per
Sale
Sold out
Actors, artists, clowns, comedians, hypnotists, jugglers, magicians, mentalists, musicians, pickpockets, singers, and ventriloquists

Showbiz people from all over the world interviewed about: how they got into showbiz, heroes, achievements, decisions, funny and embarrassing situations, what real magic is to them, and advice for anyone who wants to make their passion and dreams come true.

Agnese Avalle, Alexx Alexander, Alf Mouwitz, Anders Bircow, Andi Gladwin, André Nybo, Anne Kleinstrup, Àsbjørn Berthelsen, Bill Herz, Bjarne Lisby, Christina Nyman, David Tholander, Erik Bo Bruhn, Erik Jensby, Gaia Elisa Rossi, Henning Cheff Magic Nielsen, Henrik Svanekær, Jane Wigh, Jean-Pierre Vallarino, Jens Bjørn Andersen, Jesper Grønkjær, Joachim Solberg, Johan Ståhl, John Derris, John Houdi, John Lovick, Jonas Ljung, Joshua Jay, Karl Koppertop, Kenny Quinn, Kristian Skovbo, Kristine Hjulstad, Kurt Pjerrot Flemming, Lars La Ville, Leif Olberius, Lennart Green, Love Melander, Luca Volpe, Mads Westfall, Mago Felix, Mahdi Gilbert, Marko Karvo, Martin Ingleby, Michael Deutsch, Michael Frederiksen, Michael Vincent, Micke Askernäs, Mikkel Falbe, Mikkel Karlsen, Morten áRogvi, Nick Caraway, Nicklas Berg, Niels Plys, Paul Daniels, Paul Gordon, Per Tøffe Tofte Nielsen, Peter Brynolf, Peter Nørgaard, Preben Palsgaard, Robert Mark, Rune Klan, Shawn Farquhar, Shoot Ogawa, Steen Pegani, Stefan Eriksson, Stine Tange, Sunny Cagara, Søren Hyldgaard, Tali Piontek, Thomas Hedemann, Tobbe Blom, Torben Østermark, Wayne Dobson. Many full color photographs.

As a bonus, learn 14 bar tricks to entertain and impress your friends.

USED, HC w/dj, 352 pages. Out of Print.
IMPORTANT NOTE: Former owner has pasted quite a lot of small photos, of the magicians that are mentioned throughout this book, on the inside front cover & onto facing page (and even continued onto last pages of book.  There is also a colored dot on the spine, by which he indexed his collection, as well as substantial underlining throughout.  THIS IS A USED BOOK, and the listed price reflects these possibilities.
View full details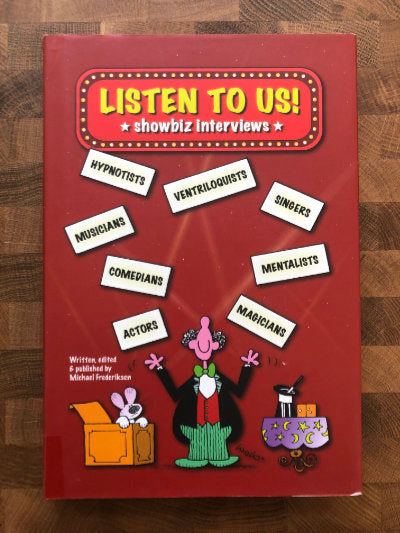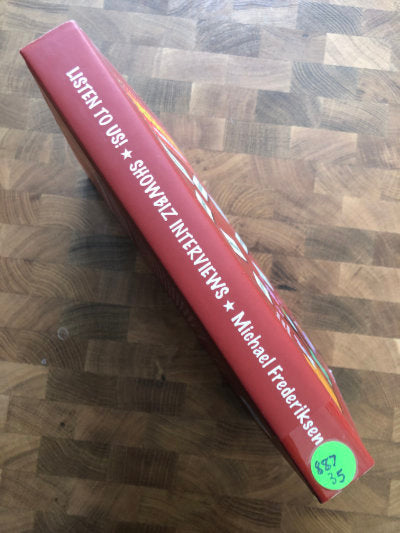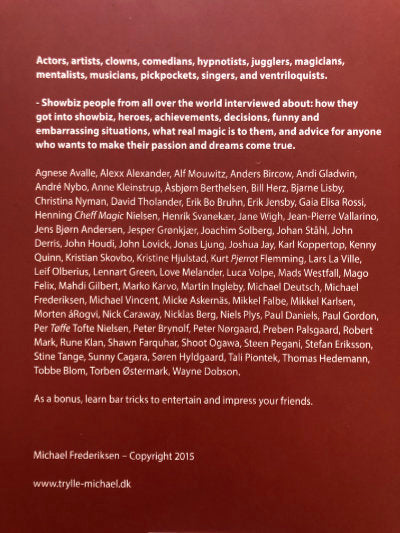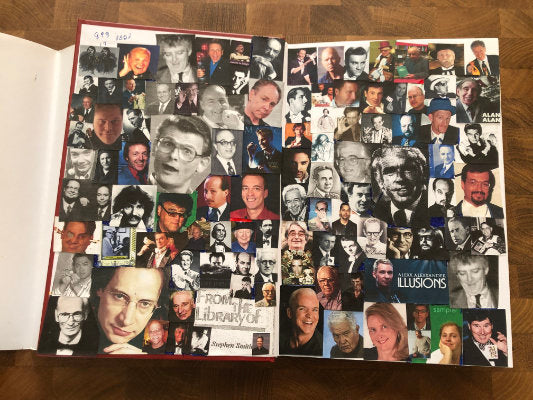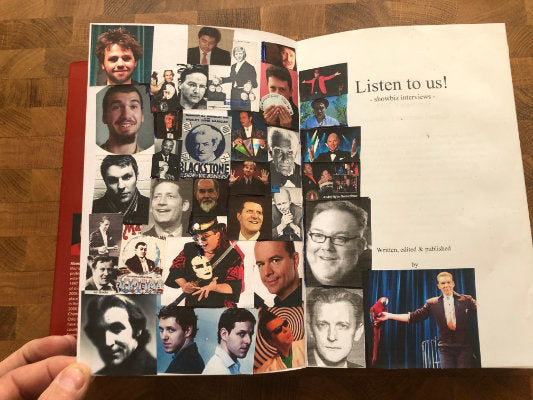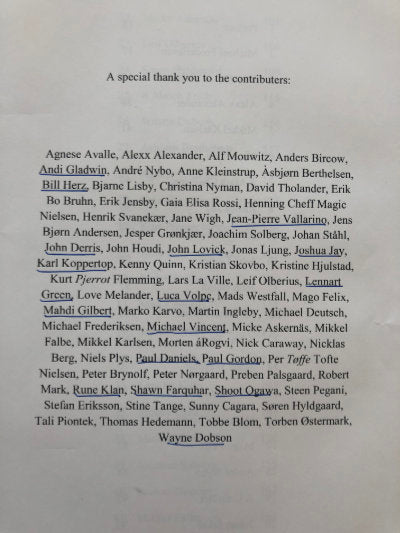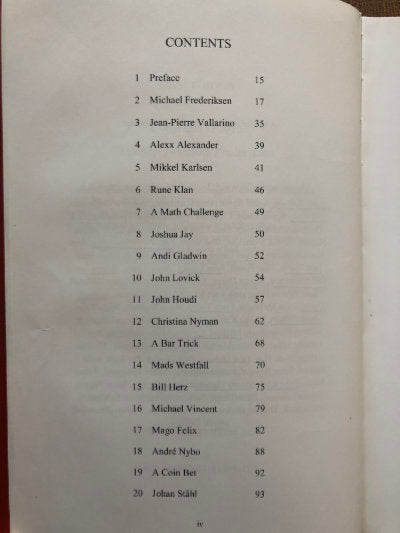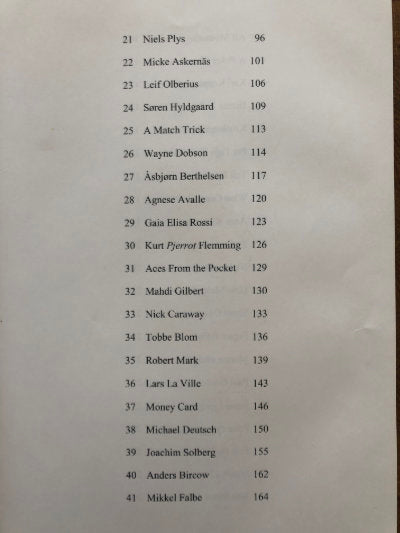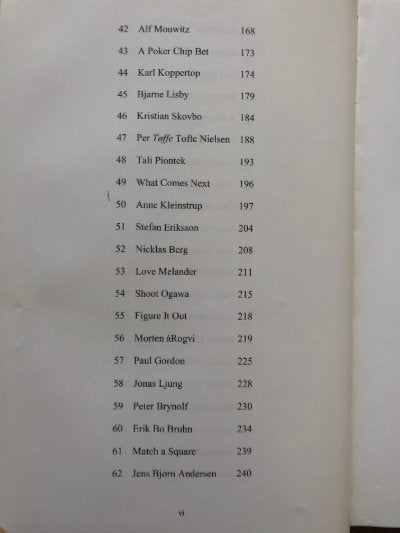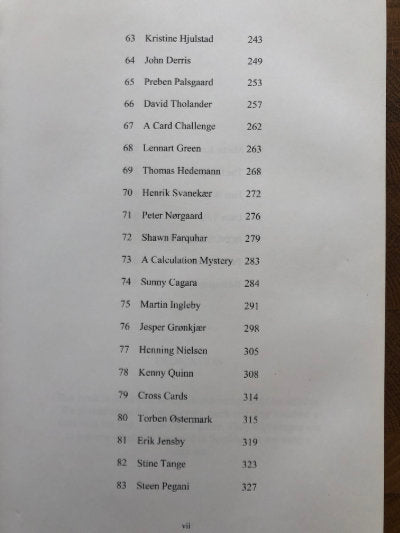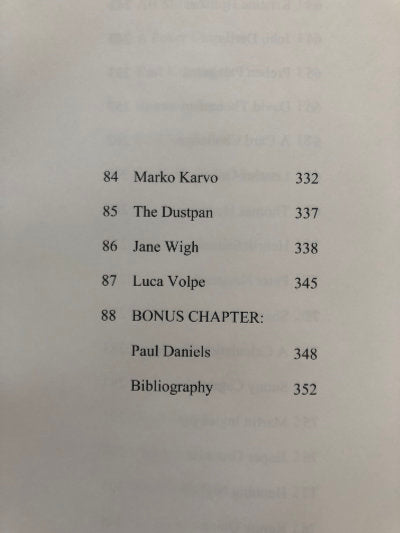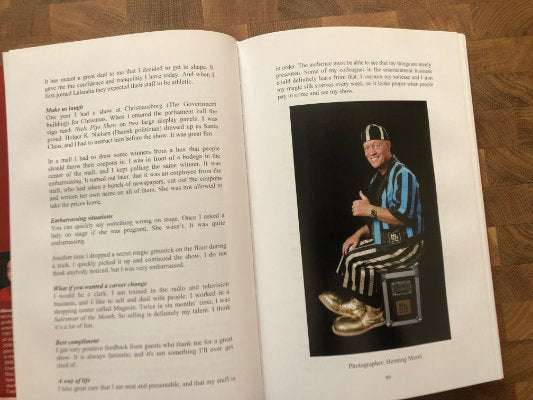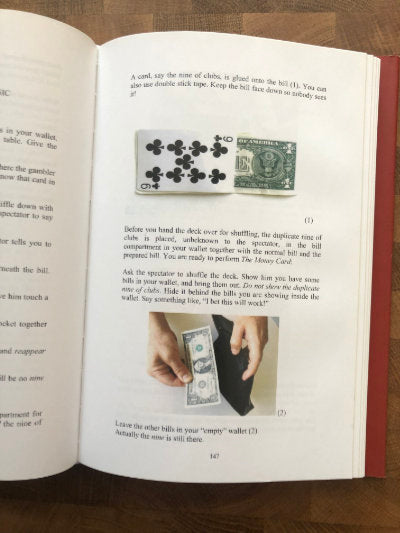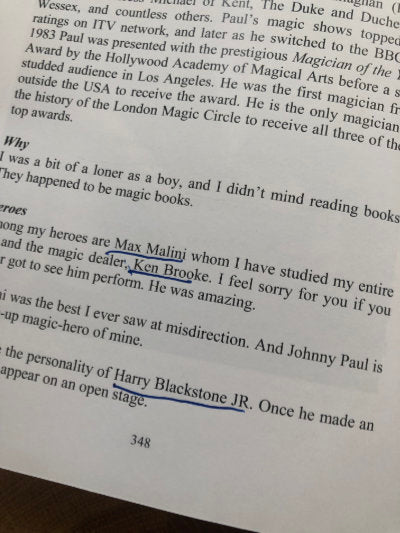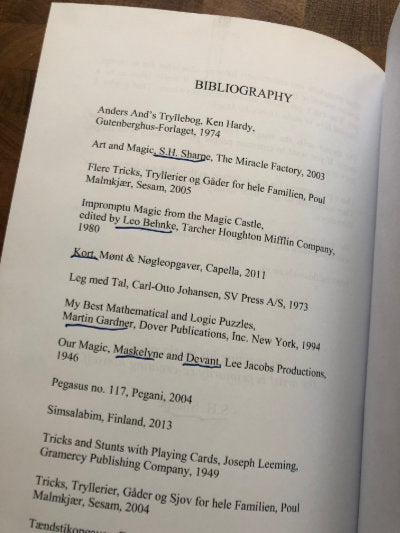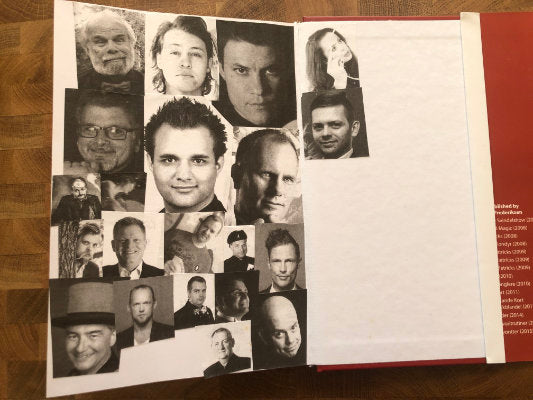 Free Shipping within the USA on all Book Orders

If your order consists of ONLY BOOKS, please choose MEDIA RATE shipping. When your order is shipped, your shipping payment will be refunded.